Greek Prime Minister Kyriakos Mitsotakis on Tuesday announced that the general public will have a chance to receive the COVID-19 vaccine as of January 20.
The most vulnerable groups, including those aged 85 or above, will be vaccinated first.
The E-platform for coronavirus vaccination registration will open on January 11.
"It is imperative for all citizens to register for paperless electronic prescriptions, as this will allow them to receive electronic notifications for their appointments," he said during a meeting he chaired at the headquarters of the Civil Protection Secretariat.
Mitsotakis added that some 5,000 citizens are currently being vaccinated every day.
"If this is kept up it will help ensure that the scheduling of vaccinations is met successfully," he added.
By Tuesday evening some 16,365 people had been vaccinated and the current reserve of coronavirus vaccinations numbers 150,850 doses.
As the Greek PM explained, "it is an unprecedented experience. Other European countries, much bigger than us, have had far fewer vaccinations, but obviously the faster we can vaccinate our population, the faster we will build the wall of immunity."
Speaking about the next period, he noted that the country has difficult months ahead. "We know we are not going to build a wall of immunity overnight. It will take time to vaccinate a significant percentage of our population. And we also know that until that happens we will have to follow the measures very carefully, as the experts point out to us."
Since the start of the pandemic, the number of confirmed coronavirus infections is 145,453, with 5,051 deaths.
On December 27, 2020, Greek President Sakellaropoulou, Prime Minister Mitsotakis and professor of Pathology and Infectious Diseases, Sotiris Tsiodras, were vaccinated.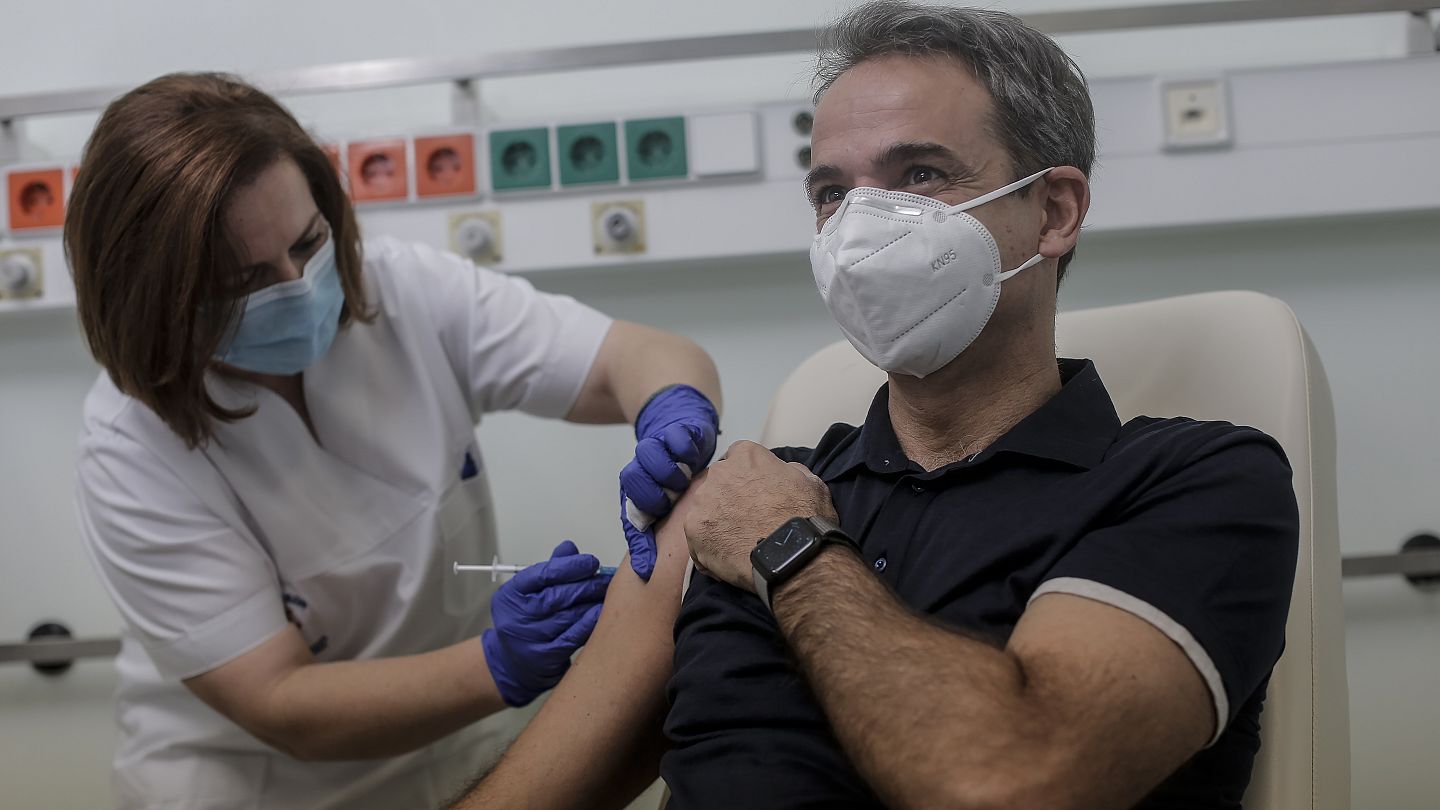 His Eminence Metropolitan Hierotheos (Vlachos) of Nafpaktos and Agios Vlasios and General Konstantinos Floros, Chief of the Hellenic National Defence General Staff, have also been vaccinated.