Turkish Foreign Minister Mevlüt Çavuşoğlu said that Greece and Turkey will soon start discussions.
"There is a window of opportunity to have a much better dialogue with Greece. The Minister of Foreign Affairs (Nikos Dendias) is personally a very good friend of mine," Çavuşoğlu said.
"We will start a dialogue with him in the coming weeks," the Turkish foreign minister added in his statement during a press conference with his Portuguese counterpart, Augusto Santos Silva.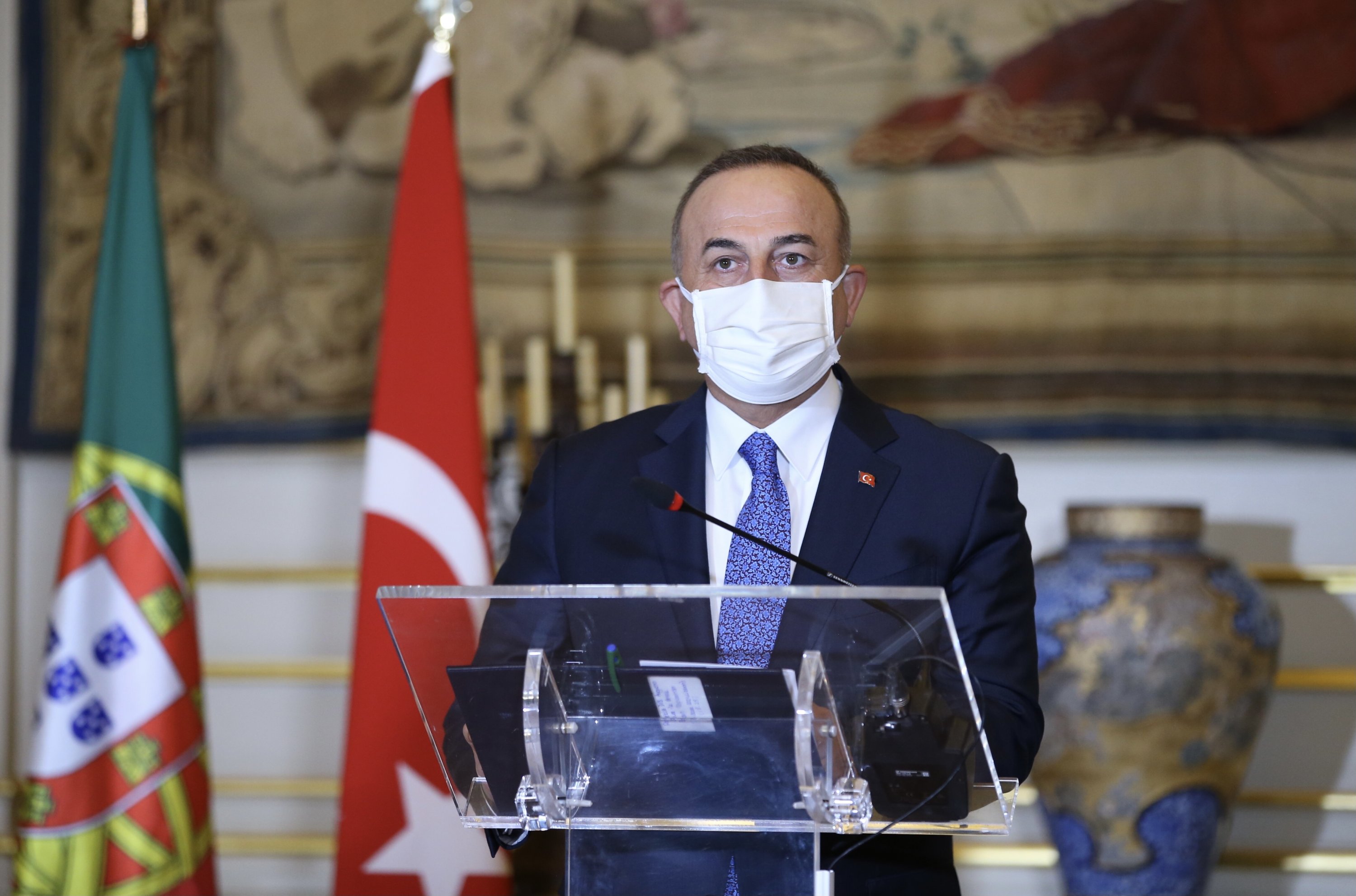 Regarding the Eastern Mediterranean, he argued that Turkey seeks an equal distribution of hydrocarbons and raised the issue of the multilateral conference.
"Now we have another opportunity for dialogue," he said, adding that co-operation with all Eastern Mediterranean countries was possible.
"In fact, the main purpose of this conference is to finally reach an agreement in which all parties can get a common share," he said, noting that Turkey is consulting on the issue with Josep Borrell and other European officials.
Regarding the Cyprus issue, the Turkish Foreign Minister reiterated the solution of the two states, as the negotiations for the federation have not yielded any results for 52 years.
"The solution of the two states is not only our opinion. In fact, it was proposed for the first time by Anastasiadis", he stated, claiming that the president of Cyprus shared these views both with himself and with others.
"It simply came to our notice then. We must be able to determine what we are going to negotiate," the diplomat continued, adding "that is why I proposed an informal meeting in the form of a 5+ UN."
"Turkey is ready. The Turkish Cypriots are ready for these negotiations, but we must be realistic," he said.
"Negotiating for the federation would be a waste of time," the Turkish Foreign Minister added.