Greek Prime Minister Kyriakos Mitsotakis visited the Portuguese Coast Guard today as he is in Lisbon.
Mitsotakis was received by Portuguese Prime Minister António Costa, the Chief of the Navy Antonio António Maria Mendes Calado and the Commander of the Coast Guard Luis Carreza.
The Portuguese naval service has been participating since 2014 in Frontex's "Poseidon" operation in the Eastern Aegean region, where it has saved more than 7,000 lives, contributing to the work of guarding Greek and European borders.
Frontex is the European Border and Coast Guard Agency.
The coordinator of the operations room presented the work of the Coast Guard to the Prime Minister, and informed him about the actions of the service.
In fact, the interior of the hall is dominated by a Greek flag, signed by the first Portuguese who participated in the Frontex operations in Lesvos, while the coat of arms of the Greek Coast Guard is hung on the wall.
Mitsotakis had the opportunity to contact a unit operating in Lesvos, in the context of Frontex actions, and thanked them for the services in our country.
"On behalf of the Greek people and Coast Guard, I would like to thank you, your team, the Portuguese Government, for your support of Frontex and the Greek section of Frontex, in the joint effort to safeguard our borders, which they are also European borders.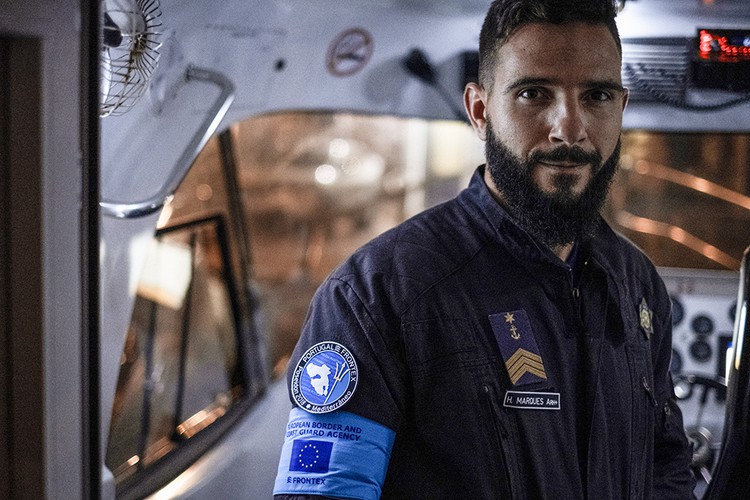 "I think this is one of the best examples of real solidarity in this area. "
The Portuguese Prime Minister expressed his pride for the mission .
Our two countries share a large part of the European Union's external borders," Costa said.
This is why we understand very well the importance of border protection. This mission started in 2014 and continues to this day," noted the Prime Minister of Portugal.