Chief of Greek General Staff, General Konstantinos Floros, was welcomed yesterday by the Egyptian Minister of Defense, General Mohamed Ahmed Zaki, and the Chief of the General Staff of the Egyptian Armed Forces, Lieutenant General Mahmoud Farid Hegazy.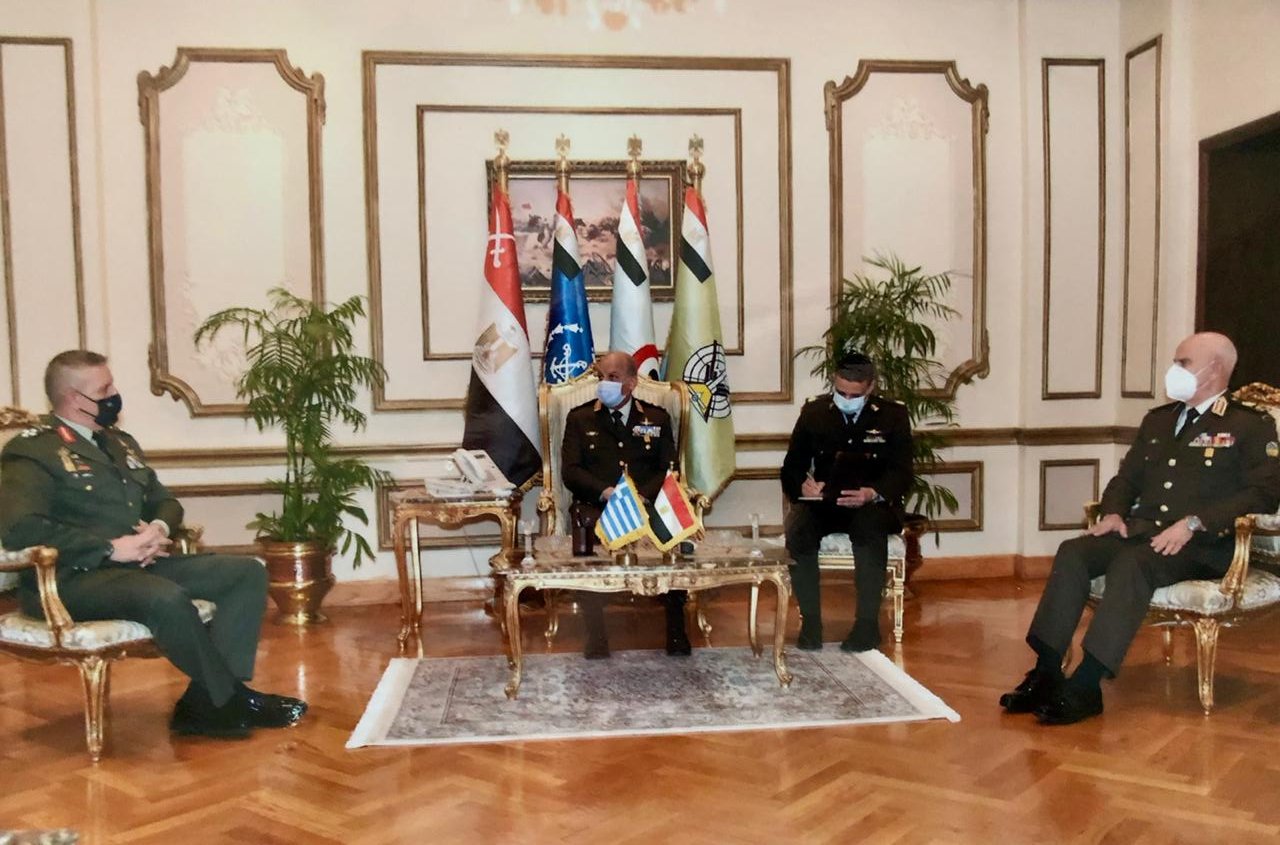 In a post on Twitter, General Floros described the meetings he held in Cairo yesterday as "extremely important," emphasising that "the close ties between the Armed Forces of Greece and Egypt are constantly strengthening."
Επίσημη επίσκεψή μου από σήμερα στην Αίγυπτο! Εξαιρετικά σημαντικές συναντήσεις με τον Α/ΓΕΕΔ και τον ΥΠΑΜ στο Κάϊρο! Οι στενοί δεσμοί μεταξύ των Ενόπλων μας Δυνάμεων ενισχύονται συνεχώς!! @hndgspio pic.twitter.com/DKkdbcD7gr

— GEN Konstantinos Floros (@ChiefHNDGS) January 18, 2021
The Greek General will meet today with the Patriarch of Alexandria and All Africa, Theodoros II.