Albanian fishermen who illegally crossed into Greek territorial waters overnight and spread nets hundreds of meters in the waters of Lake Prespa close to Florina were arrested.
The two Albanian fishermen, aged 47 and 41, were spotted by police and the Prespa Border Guard Department on Thursday night, Proto Thema reported.
Without having the necessary fishing licenses, the fishermen entered the Greek side of Lake Prespa,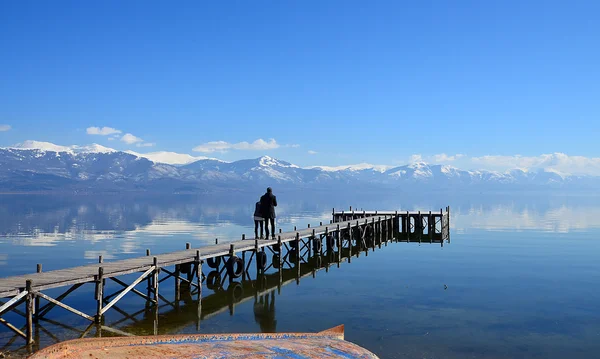 The pair were taken to the Florina Public Prosecutor and charged with illegal fishing.
Their boat, its outboard engine, two wooden oars, 800-meter nets, eight plastic cages and various fish that they had already caught were confiscated.