Eurostat, the statistical office of the European Union, released new data today that measures how many pensioners are at risk of poverty, and their findings on Greece may very well surprise you.
The statistical office said "In 2019, the proportion of pensioners aged over 65 at risk of poverty in the EU stood at 15.1%, slightly above the figure of 14.5% in 2018 as well as above the risk of poverty of working age population (16 to 64 years) at 14.2%."
"Unlike the gender pension gap, at-risk-of-poverty rate for pensioners has been rising gradually since 2014, when it stood at 12.3%," Eurostat added.
Eurostat found that the four countries with the highest poverty rate risk were Latvia (54%), Estonia (51%), Bulgaria (36%) and Lithuania (35%).
The lowest rates were Luxembourg (7%), Slovakia, France, Denmark (all 9%) and Greece (10%).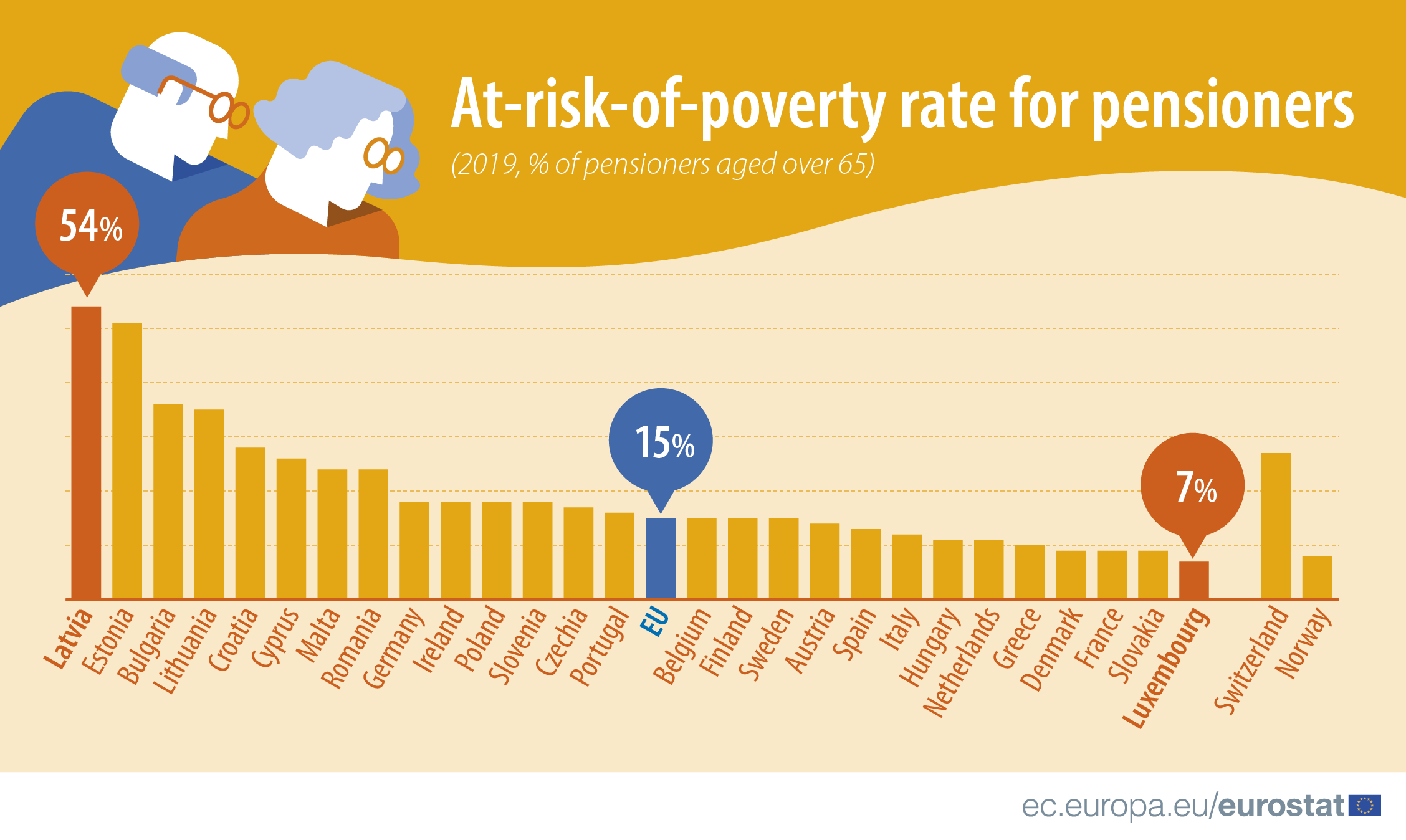 This is a surprising result considering Greece is only now recovering from a devastating decade-long economic crisis.