A Greek police spokesperson has brushed aside reports that a convicted fugitive, Christos Pappas, from the far-right Golden Dawn party, may be hiding out in a Serbian monastery.
"There is no specific information that he is in a Serbian monastery; this media report was probably based on the fact that there is an international warrant for him," Theodoros Chronopoulos, from the Greek police said.
"But the warrant has been issued for a longer time, as is always the case for people who have been convicted and are escaping their sentence," he added.
Various media outlets have recently published claims that Pappas, who has been on the run for four months, is hiding in Serbia.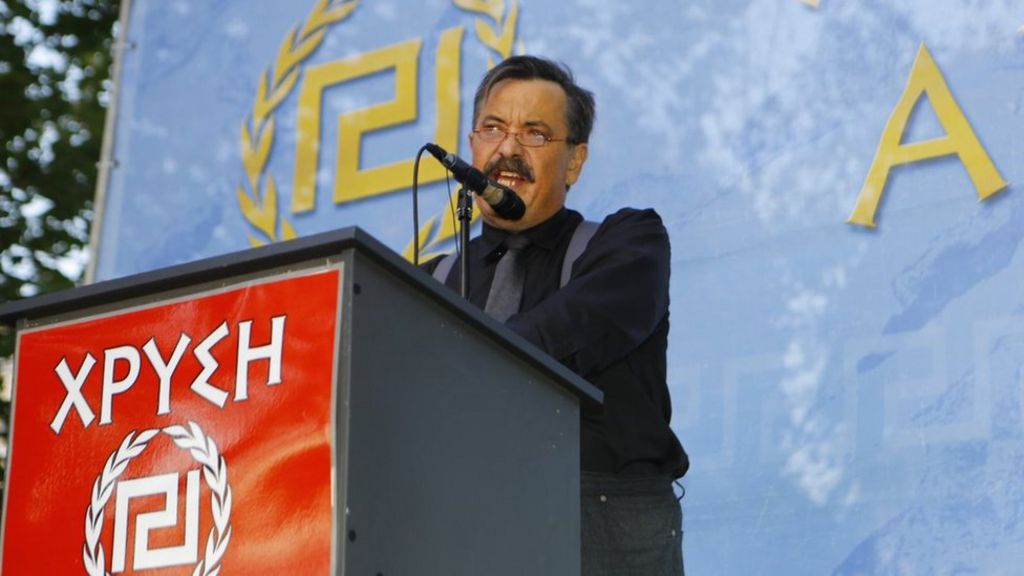 The Greek TV channel Star reported on Tuesday that a European arrest warrant had been issued on for the notorious member of the neo-Nazi party, who has fled a prison sentence of 13 years for his role in the banned organisation.
According to the same report, police have been exploring specific monasteries in Serbia that are considered to have ties with Greek monasteries.
During the past months, the Greek police have focused on monasteries on Mt Athos, where Golden Dawn enjoyed – even after the party was banned – the support of fringe monks.
Pappas was believed to have escaped justice dressed as a monk, and with a fake ID, in North Macedonia.
In Greece, questions have been raised about how Pappas, supposed to have been under surveillance by the Greek police during that time, managed to escape when his sentence was announced.
Pappas sat in the Greek parliament from 2012 to 2019 and was considered an important figure in Golden Dawn.
He was second in the hierarchy after its lifelong leader Nikos Michaloliakos, who is now serving a jail sentence of 13 years.
In October 2013, following the murder of an anti-fascist rapper, Pavlos Fyssas, by a Golden Dawn member, the authorities raided the houses of the party leadership.
At Pappas' house in Ioannina, they found photos of him doing a fascist salute in front of an image of Italian fascist leader Benito Mussolini and a video of his children in Nazi clothes being instructed on how to do the same salute.
They also found swastika flags, an SS flag and helmets with SS logos, as well as two handguns for which he did not have a license.
The murder of Pavlos Fyssas halted the rise of Golden Dawn, which briefly became the third largest party in Greece in 2015 after decades of remaining on the fringes of Greek political life.
Last October, in a trial that lasted over five years, six former Golden Dawn MPs, including leader Michaloliakos and Ioannis Lagos, an MEP still serving in the European Parliament, were all sentenced to 13 years each for leading a criminal organisation.
Twelve more former MPs received sentences of between five and ten years and thirty-eight other members of Golden Dawn were convicted of membership of a criminal organisation, some for illegal possession of weapons and for disturbing the peace.
READ MORE: Former Golden Dawn MEP to sue Greek President for €100,000.