Greek Foreign Minister Nikos Dendias told Turkish Ambassador to Athens, Burak Özügergin, that his country needs to refrain from provocative actions.
Dendias stressed that the announcements made during yesterday's meeting of Turkey's National Security Council do not help to consolidate a constructive atmosphere between the two countries.
The National Security Council, according to its own statement, "had examined Greece's human rights violations against the Turkish minority, as well as its inhumane treatment of refugees."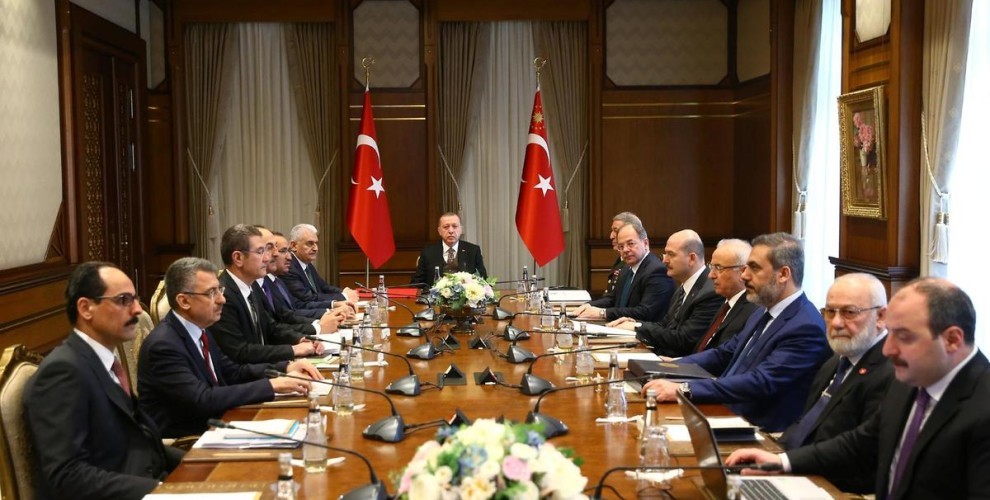 However, the biggest problem with this claim is that Greece does not have a Turkish minority.
The Treaty of Lausanne, as it appears on the Turkish Foreign Ministry's very own website in English, stipulates in Part VI Article 2 that:
"Moslems established in the region to the east of the frontier line laid down in 1918 by the Treaty of Bucharest shall be considered as Moslem inhabitants of Western Thrace."
The Turkish Security Council also claimed said that "despite our calls for dialogue, Greece has entered the process of increasing its policies against Turkey."
"It does not respect international law and we call on it to take the necessary steps for good neighborly relations," the Council claimed, without providing any examples of course.
On Twitter, Dendias said "during the discussion, the bilateral relations and the regional developments were examined in view of my visit to Turkey on April 4, if the conditions allow."
READ MORE: Dendias: Syria is a theatre for a merciless proxy war, its territorial integrity must be respected.