Yesterday, Foreign Minister Nikos Dendias, together with the Deputy Minister of Foreign Affairs, Kostas Vlasis, met with Greek National Minority members from Northern Epirus in today's Southern Albania.
The two ministers met with the president Omonia, the main Greek organisation in Northern Epirus, Vassilis Kagios.
They also met with the president of the Human Rights Union Party (KEAD), Vangelis Doule, and the president of the Heimarra (Χειμάρρα, Albanian: Himarë) branch of Omonia, Freddy Beleri.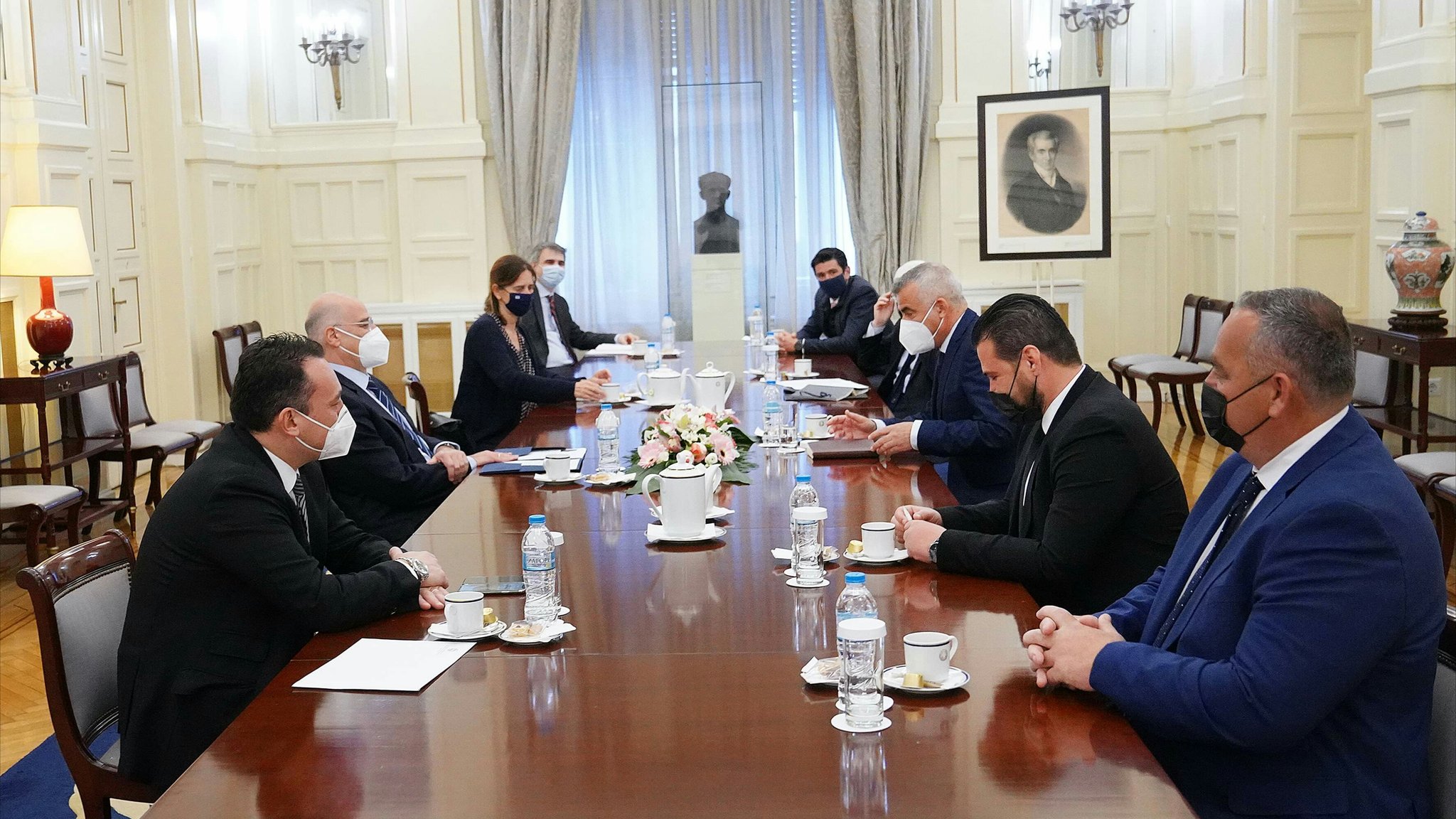 Dendias said on Twitter that "Greece is firmly on the side of the Greek National Minority in Albania."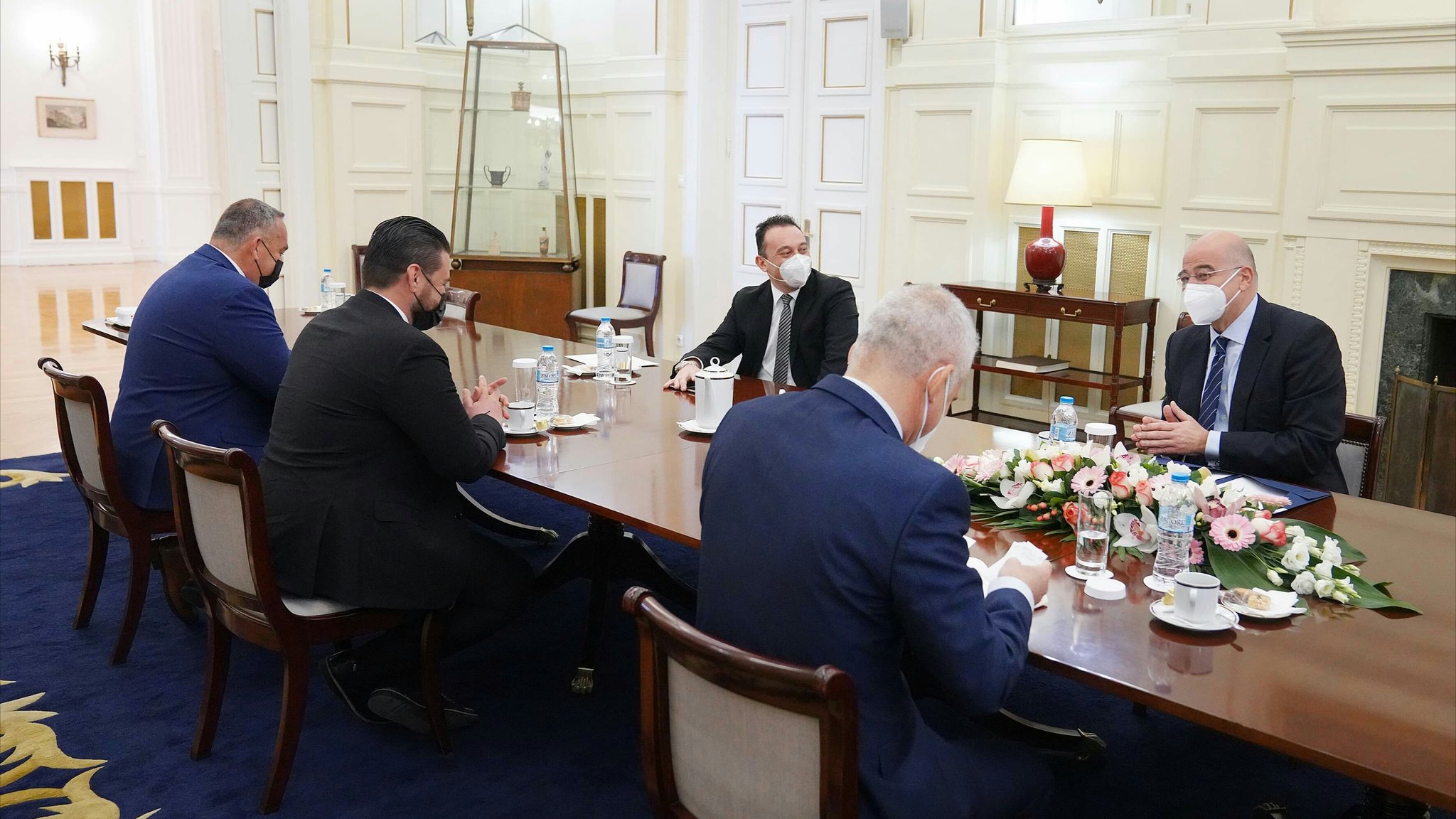 The indigenous Greeks of Northern Epirus often face repression and discrimination by Albanian authorities.
This includes endless graffiti over Greek writing on bilingual signs and vandalism against Ancient Greek sites, among others.
READ MORE: The Cham Issue: How Albania turned Nazi collaborators into victims.