In the Bucks-Lakers game at the Staples Center in Los Angeles, the visitors won 112-97, but it was the Antetokounmpo brothers who made NBA history.
They became the second-ever brother trio to feature in the same NBA game.
https://twitter.com/NBA/status/1377482145313263617
Giannis, who won the last two MVPs and multiple other awards through his eight seasons in the league, called this moment his favourite in the league.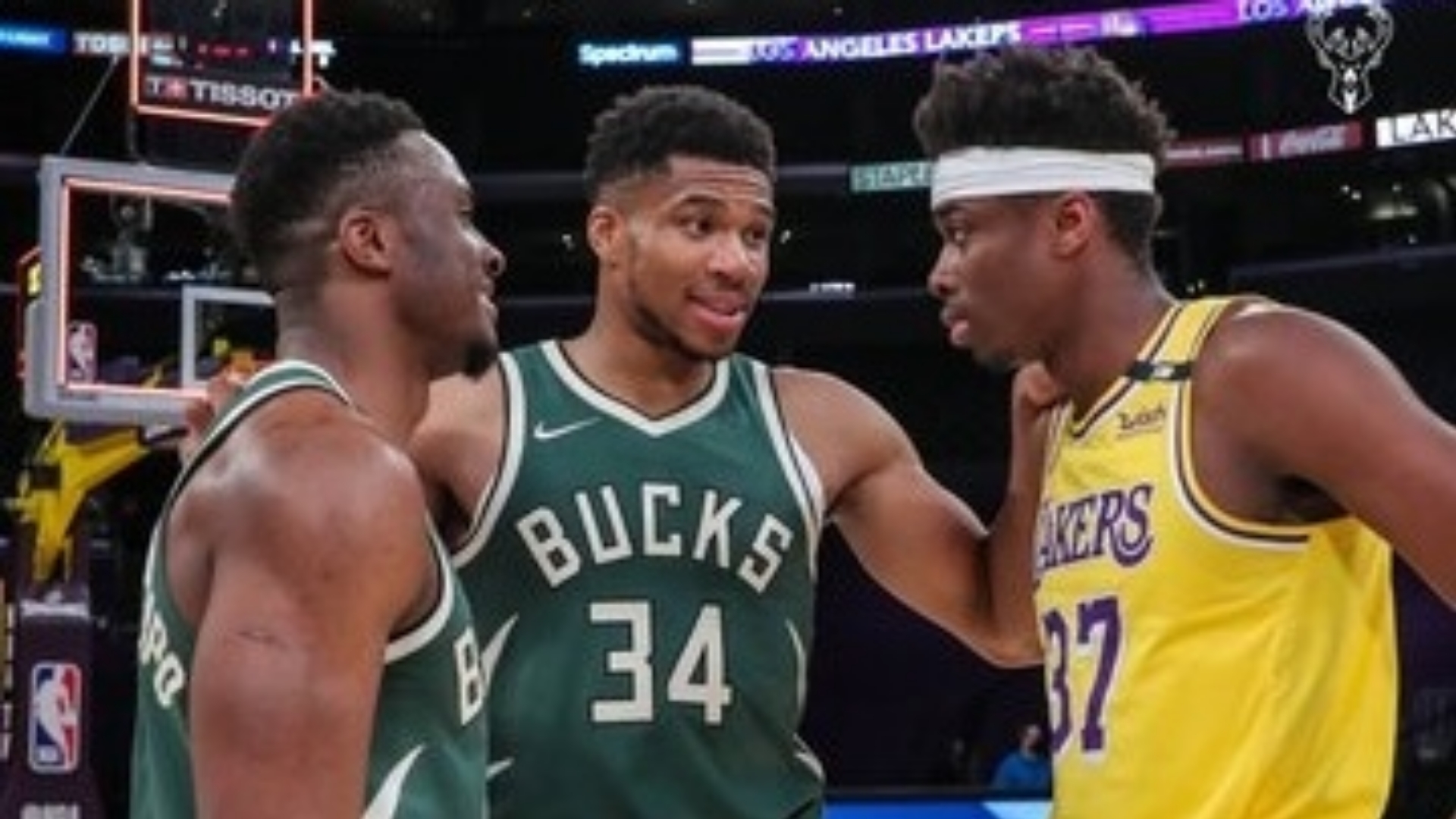 "Just being on the same court while our mum is having her phone and videotaping the whole thing, I think it's priceless," Giannis said postgame.
Giannis finished the game with 25 points, 10 rebounds, four assists and three steals while the eldest among the trio, Thanasis, finished with eight points, two steals and a rebound.
"This moment today was probably my favorite moment I've had so far in the NBA." pic.twitter.com/nakDAxak9Z

— Milwaukee Bucks (@Bucks) April 1, 2021
The three brothers all were donning sneakers from Giannis' signature sneaker line with NIKE.
READ MORE: "I will not stop playing until I get what I want to achieve," says Giannis Antetokounmpo.