Upon his arrival in the Libyan capital of Tripoli, Prime Minister Kyriakos Mitsotakis met with his Italian counterpart Mario Draghi.
Draghi arrived in Libya a few hours before Mitsotakis and met with Libyan Prime Minister Abdul Hamid Dbeibah.
Mitsotakis and Draghi exchanged views on the situation in Libya and the need for the European Union and its member states to support efforts to rebuild, stabilise and hold elections in Libya.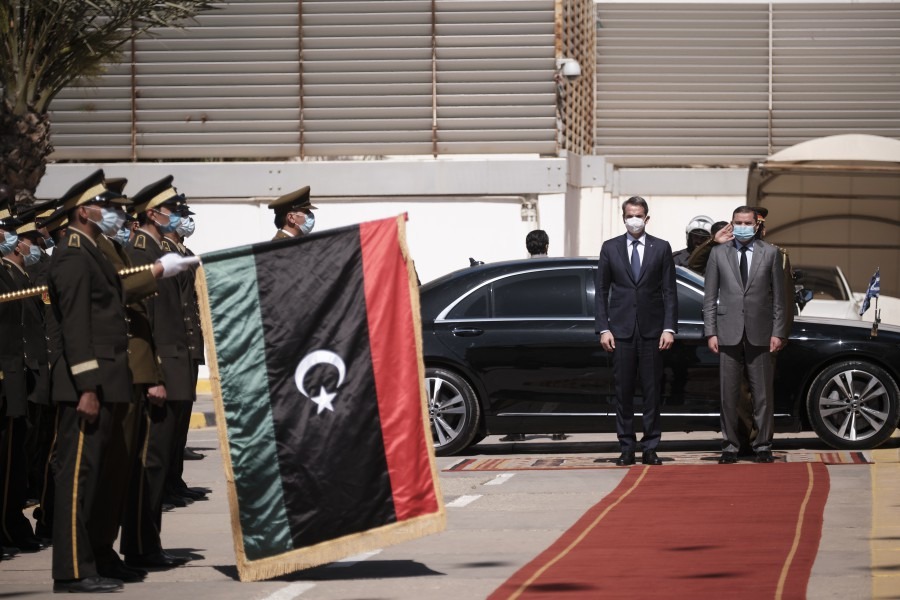 Greece and Italy, as geographically close members of the EU to Libya, can play a role both bilaterally and within the European Union.
They also had the opportunity to discuss the excellent bilateral relations, as evidenced by the Maritime Zone Delimitation Agreement that both countries signed.
This agreement is a model for the implementation of international law, as well as international legitimacy and cooperation of coastal states in the region.
They also discussed the coordination of the two countries on European Union issues, especially in the field of immigration, as well as the Recovery Fund.
READ MORE: Patriarch of Alexandria and All Africa: Mitsotaki's visit to Libya sends message of peace.