The Turkish Foreign Ministry said that the comments made by Greek Deputy Foreign Minister Miltiadis Varvitsiotis regarding #sofagate were "immoral."
Controversy surrounded a meeting between EU leaders and Turkish President Recep Tayyip Erdoğan on Wednesday after European Commission President Ursula von der Leyen was left stunned when she was not offered a chair.
In fact, she was left so stunned that her only response was "Ehm?" with a hand gesture.
"Ehm" is the new term for "that's not how EU-Turkey relationship should be". #GiveHerASeat #EU #Turkey #womensrights pic.twitter.com/vGVFutDu0S

— Sergey Lagodinsky (@SLagodinsky) April 6, 2021
Eventually she was resigned to seat on a couch, several metres away from Erdoğan and European Council President Charles Michel.
Michel was also quick to deflect blame for #sofagate but said he was "sad."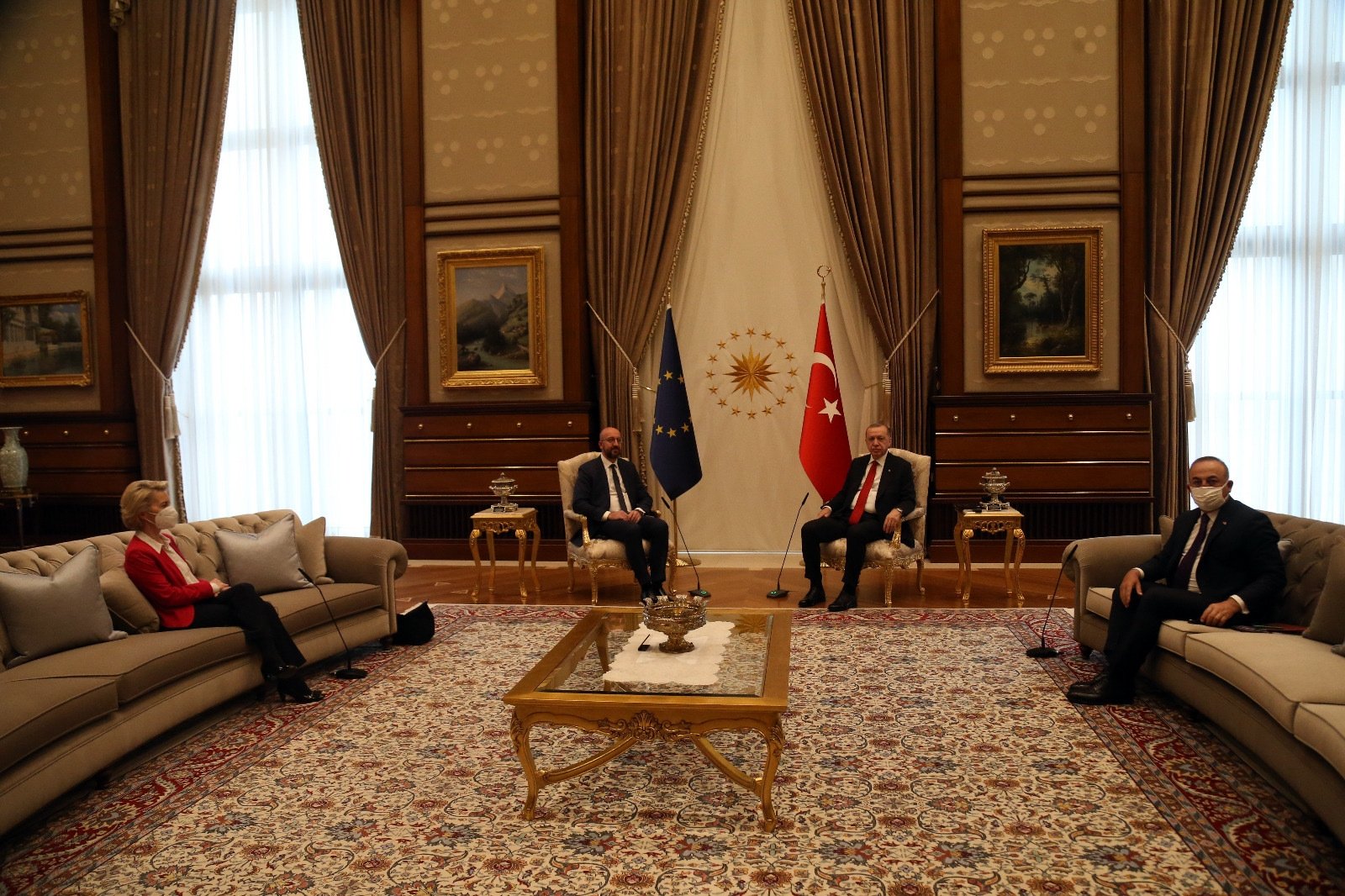 Varvitsiotis, in speaking with Parapolitika, said "the awkward position von der Leyen found herself in – with nowhere to sit during the talks – was a dramatic scene for Europe following Turkey's withdrawal from the Istanbul Convention.
The landmark Istanbul Convention, which Turkey withdrew from last month, is intended to protect women and children from violence.
The Turkish Foreign Ministry responded angrily to Varvitsiotis highlighting Turkey's treatment of women, saying:
"We think it is intentional that the Greek authorities are persistently continuing their provocative and escalating statements and actions against our country and putting Varvitsiodis forward for that purpose."
"We invite the Greek political leadership to act responsibly, with prudence and sincerity in their statements regarding Turkey so that the dialogue channels between the two countries function again," the ministry added.
READ MORE: Turkey blasts #sofagate, says EU is to blame.