Deputy Foreign Minister Miltiadis Varvitsiotis highlighted that Greece is paying a "great economic price" for the European Union's sanctions against Russia.
In an announcement made on Friday, Varvitsiotis highlighted to Ukrainian Ambassador Sergii Shutenko that "Greece supports the Minsk process for the settlement of the Ukrainian issue."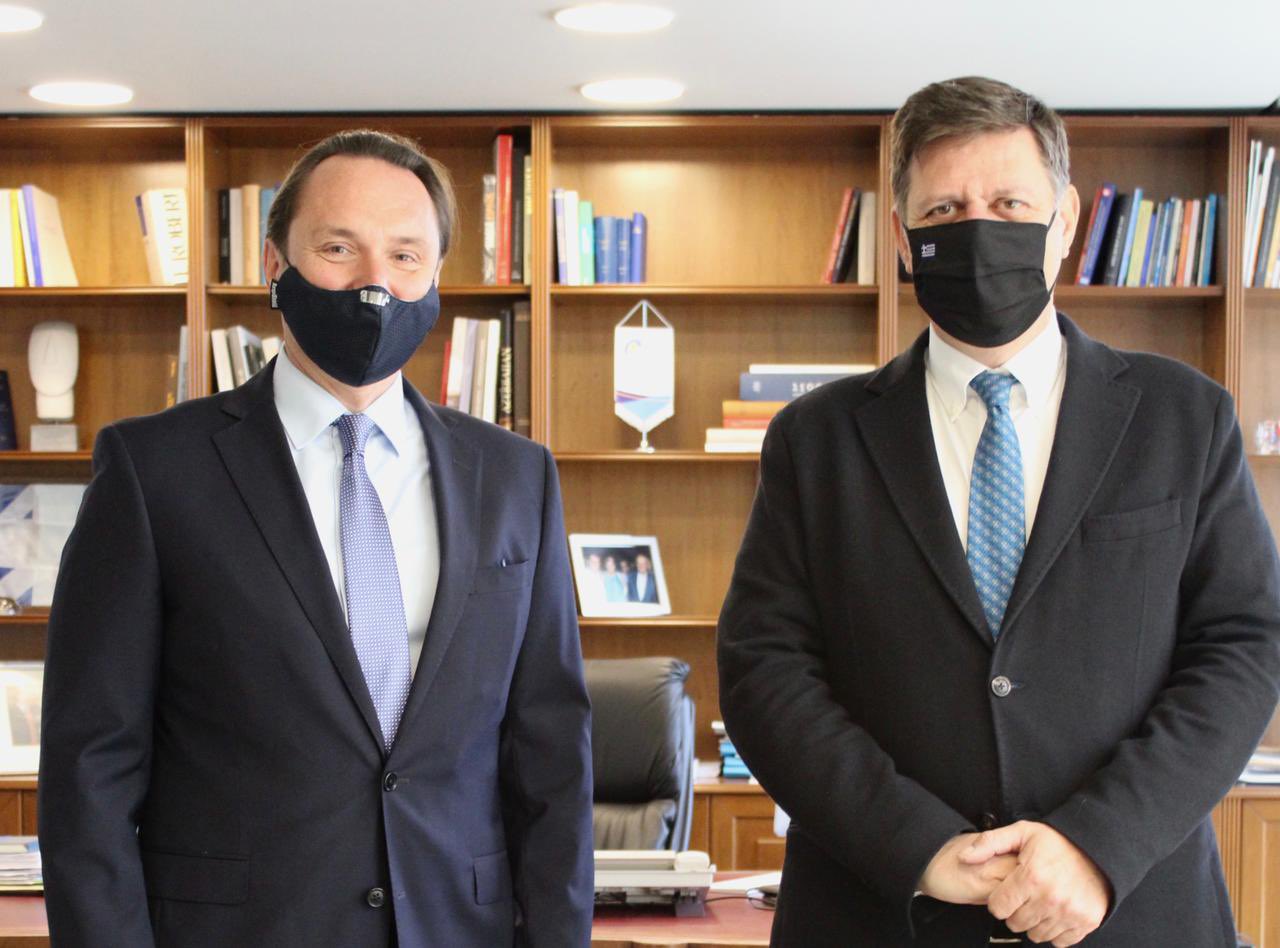 He added that international problems must be resolved through dialogue and in accordance with the rules of international law.
The Minsk process was organised in 2014 to end the military conflict in eastern Ukraine between Russian-speaking militias and the Ukrainian military.
However, in recent weeks, tensions renewed after Ukraine began deploying 30,000 troops along the Line Of Contact with speculation that war will restart.
In his meeting with the Ukrainian Ambassador, Varvitsiotis referred to the "long-term ties of friendship that unite the peoples of the two countries."
He also pointed out to the Ukrainian Ambassador that the strengthening of the European Union's relations with Eastern Neighborhood countries is under discussion in the European Councils.
The Deputy Foreign Minister also highlighted that Greece "has paid a great economic price in the exports of its products as a result of the European sanctions against Russia."
READ MORE: Some Greek farmers lost 85% of their exports because of EU sanctions against Russia.