The Greek, Armenian and Assyrian communities of Sydney and Melbourne will rally to pressure Australian Prime Minister Scott Morrison to recognise the Ottoman-Turkish perpetrated genocide in the early 20th century.
The 2021 March for Justice will take place at The Domain in Sydney on Saturday April 24 at 3pm.
It will also take place at Federation Square in Melbourne on the same day but beginning at 2pm.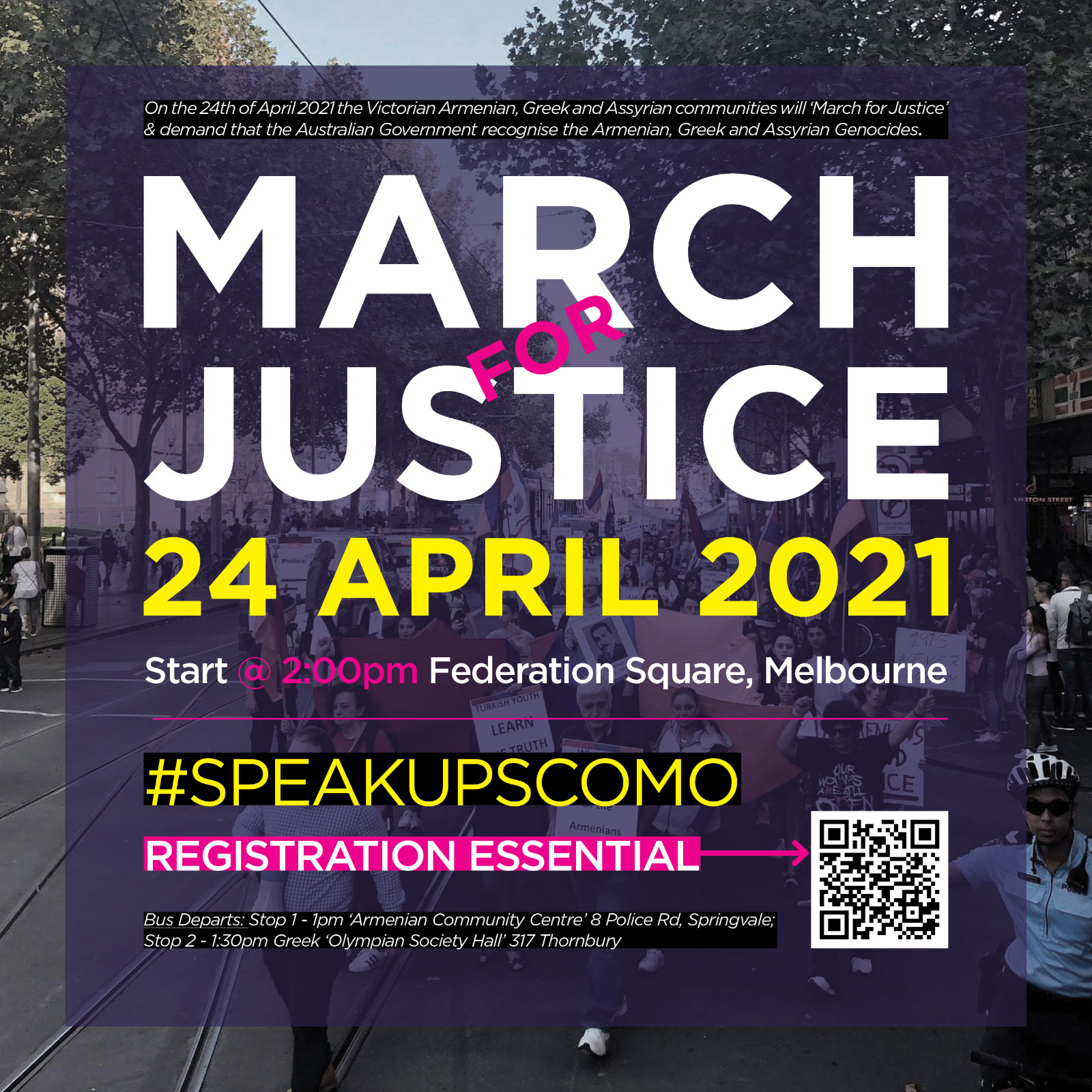 The Joint Justice Initiative is represented by the Armenian National Committee of Australia (ANC-AU), the Assyrian National Council – Australia and the Australian Hellenic Council.
"Most Armenian-Australians, as well as many Assyrian-Australians and Greek-Australians, are direct descendants of survivors of what we commemorate as the Armenian Genocide," said ANC-AU Political Affairs Director, Michael Kolokossian.
"Many of us have been directly impacted by the the Turkish State's genocidal policies, execution and denial in our own ways, and us Armenians saw this manifest again during the 2020 Nagorno Karabakh War," he continued.
"We are pleased to be standing in solidarity with our sisters and brothers from the Assyrian and Greek communities at this year's March for Justice, and are determined to project our voices all the way to Canberra," Kolokossian added.
Over 40 Federal parliamentarians have signed up to the Joint Justice Initiative, pledging to push for Australia's recognition of the genocide that began in 1914 in Eastern Thrace.
Around three million Christians were killed by the Ottoman-perpetrated genocide, about half of them Armenian and a million of them Greek.
For more details, visit ANC.