Greek Foreign Minister Nikos Dendias humbled his Turkish counterpart Mevlüt Çavuşoğlu following a joint statement made to the media after their meeting in Ankara yesterday, and Greece certainnly reacted to it..
As already extensively covered by Greek City Times, Dendias highlighted that as a condition for Turkey to join the European Union it must acknowledge the United Nations Convention on the Law of the Sea
Turkey in recent days as expressed its desire to join the European bloc, but is at the same time one of only 15 countries in the whole world, in which many of the non-signatories are landlocked countries, to not sign and ratify UNCLOS.
This is because it acknowledges Greek sovereign rights in the Aegean and East Mediterranean, something that only Turkey refutes.
Dendias then addressed Turkey's endless false claim that there is a Turkish minority in Greece.
"About the minority, we're only saying what the Treaty of Lausanne says, a treaty that Turkey has signed. That's what the treaty says. Turkey might like it, it might not like it, but the Treaty of Lausanne is in effect, and it will keep being in effect," he said.
Turkey's own Foreign Ministry website affirms that there is only a Muslim minority in Greece.
The Treaty of Lausanne Part VI Article 2, as presented on the Turkish Foreign Ministry website, states:
"Moslems established in the region to the east of the frontier line laid down in 1918 by the Treaty of Bucharest shall be considered as Moslem inhabitants of Western Thrace."
However, following Dendias' humbling of Çavuşoğlu in Ankara yesterday, Greek commentators, political figures and social media lit up.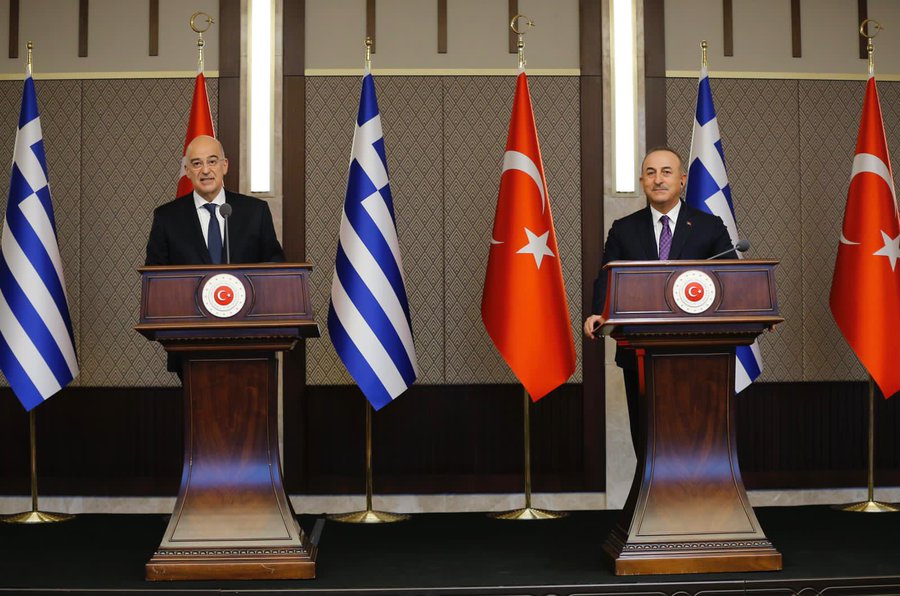 According to government sources, Prime Minister Kyriakos Mitsotakis expressed satisfaction with the way in which Dendias handled Çavuşoğlu's provocations.
The Minister of Development, Adonis Georgiadis, enthusiastically commented on yesterday's show down too.
"The more you watch of Ankara yesterday, the more you feel proud," he said on Twitter.
"The Foreign Policy of the Mitsotakis Government has changed the facts and Turkey now knows that it has a Greece against it that is not afraid of it. Well done well done well done!" he added.
Όσο βλέπεις τα χθεσινά στην Άγκυρα τόσο αισθάνεσαι υπερηφάνεια. Η Εξωτερική Πολιτικής της Κυβερνήσεως Μητσοτάκη έχει αλλάξει τα δεδομένα δεκαετιών και η Τουρκία πλέον ξέρει ότι απέναντι της έχει μία Ελλάδα που δεν την φοβάται. Μπράβο μπράβο μπράβο!

— Άδωνις Γεωργιάδης (@AdonisGeorgiadi) April 16, 2021
Andreas Loverdos, MP for KINAL, described yesterday's meeting as "out of the ordinary."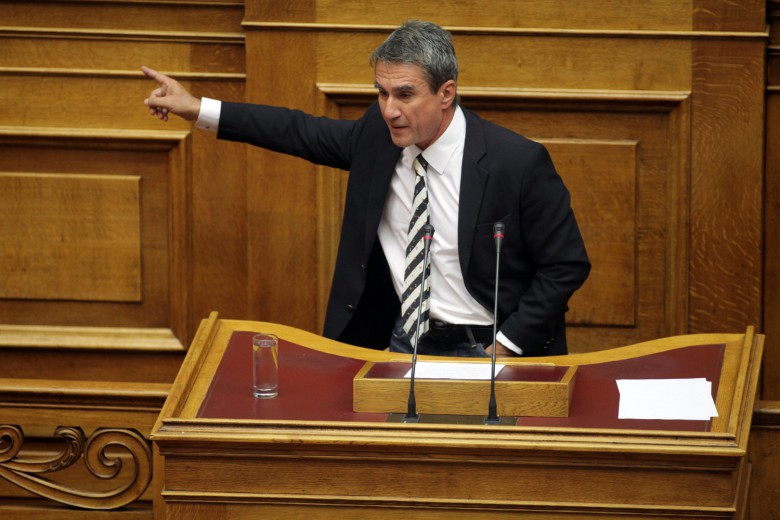 Loverdos said that Greece "has not forgotten 2020, nor will we let Turkey as a country play games on our backs."
The director of the Institute of International Relations of Panteion University, Konstantinos Filis, also commented on the public conflict between the two foreign ministers.
"The Turks would very much like to respond on the field to what happened yesterday because they can not easily digest it," the professor said.
Professor Filis stressed that what Dendias said reflects the view of all Greeks and that this approach put Turkey in the corner as he spoke about international law and Turkish violations.