Born in the village of Skoulikaria, east Arta in Epirus, Georgios Karaiskakis was a Klepht and a Greek Military Commander who during the Greek Revolution of 1821, was given the rank of Field Marshal.
He is a Major Figure of the Greek War of Independence.
Karaiskakis operated throughout the Peloponnese, Roumeli (now Sterea Ellada) and Attica, fighting in battle after battle and in doing so, forging a fearsome reputation.
One of his most famous victories was at the Battle of Arachova, where the Turks were attempting to travel through Boeotia and onwards to Athens so they could bolster the Turkish forces there.
Karaiskakis' unit of some 500 men, crushed a 2,000+ strong joint force of Turks and Albanians.
It was a total wipe-out as only a handful of the enemy survived, as opposed to less than 10 Greek casualties.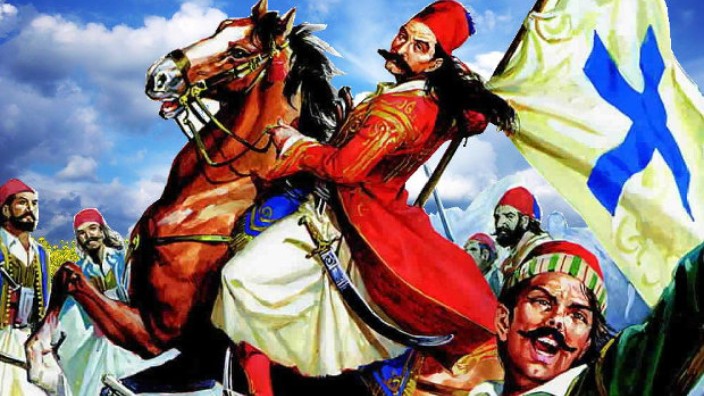 He died in the Battle of Analatos on April 23, a campaign which was launched as a means to relieve Greek forces in Athens who were being besieged inside the Acropolis.
Karaiskakis was fatally wounded and his death was a significant blow all Greeks struggling for independence.
He died on the date of his name day in 1827 at Neo Faliro in Piraeus, and as per his wishes, he was buried at the Church of Agios Dimitrios on the island of Salamis, where his tomb lies today.
READ MORE: Famous actor says all Greek men should have a moustache to celebrate 200 years of Independence.