Foreign Affairs Minister Nikos Dendias met with UN Special Envoy for Syria Geir Pedersen on Tuesday evening on the sidelines of the informal 5+1 meeting on the Cyprus issue, held from April 27 to 29 in Geneva.
On Twitter, the minister wrote that they discussed "Greece's continued support to the Envoy's work and to UN efforts on basis of UNSCR 2254 in focus."
UN Security Council Resolution 2254 (2015) calls for "the sovereignty, independence, unity and territorial integrity of the Syrian Arab Republic," something currently being undermined by the Turkish and U.S. occupation of northern and eastern Syria.
"Recent developments in Syria and the broader region were also discussed," he added.
Dendias also met with his Cypriot counterpart Nicos Christodoulides and with Cypriot President Nicos Anastasiades.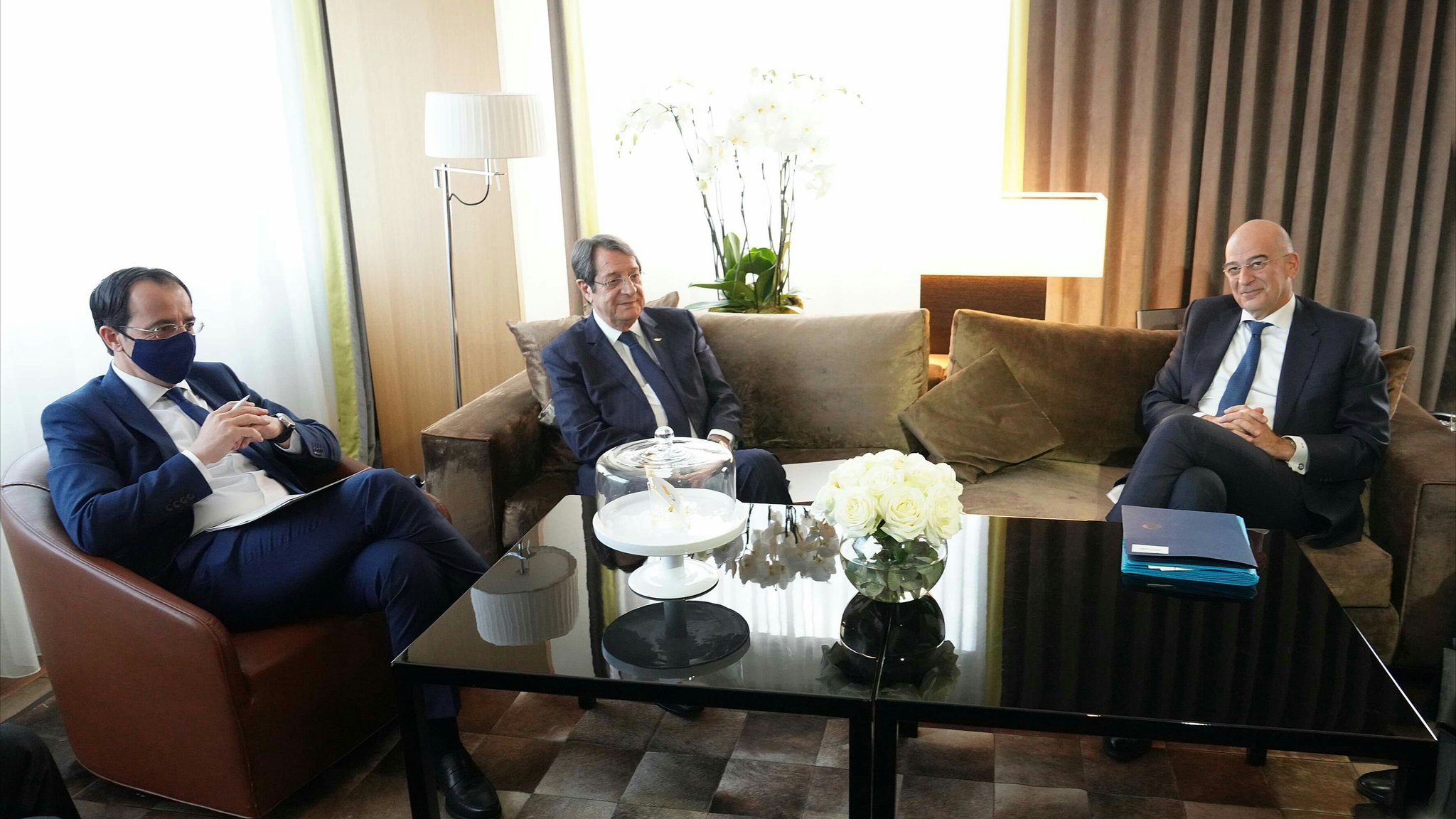 In their meeting, the Greek Foreign Minister expressed his country's full support to a resolution regarding Cyprus on the basis of United Nations Security Council Resolutions.
READ MORE: Dendias: We consider our relations with Syria and Libya "extremely important."