Prime Minister Kyriakos Mitsotakis on Wednesday highlighted "encouraging" recent figures on COVID-19 in Greece.
In an interview with the journalist Ben Hall during "The Global Boardroom", a digital conference organised by the Financial Times newspaper, Mitsotakis expressed his belief that these results will lead to a significant improvement by the end of the month.
The Greek premier reported a reduction in cases and hospital admissions, which combined with an acceleration of vaccinations, self testing and better weather that permitted activities outdoors, will lead to a "significant improvement".
He noted that the food and drinks service sector had reopened in outdoor spaces, that retail was operating once more and predicted that things will get much better within the month.
Mitsotakis stressed that Greece will reopen with safety and that anyone wishing to visit the country will be able to do so, either with a vaccination certificate or with a PCR test no older than 72 hours or with an antibody test.
He noted that Greece was about to break the barrier of 100,000 vaccinations a day and, as more vaccine doses arrive in May and June, "we will soon be able to offer vaccines to the entire adult population."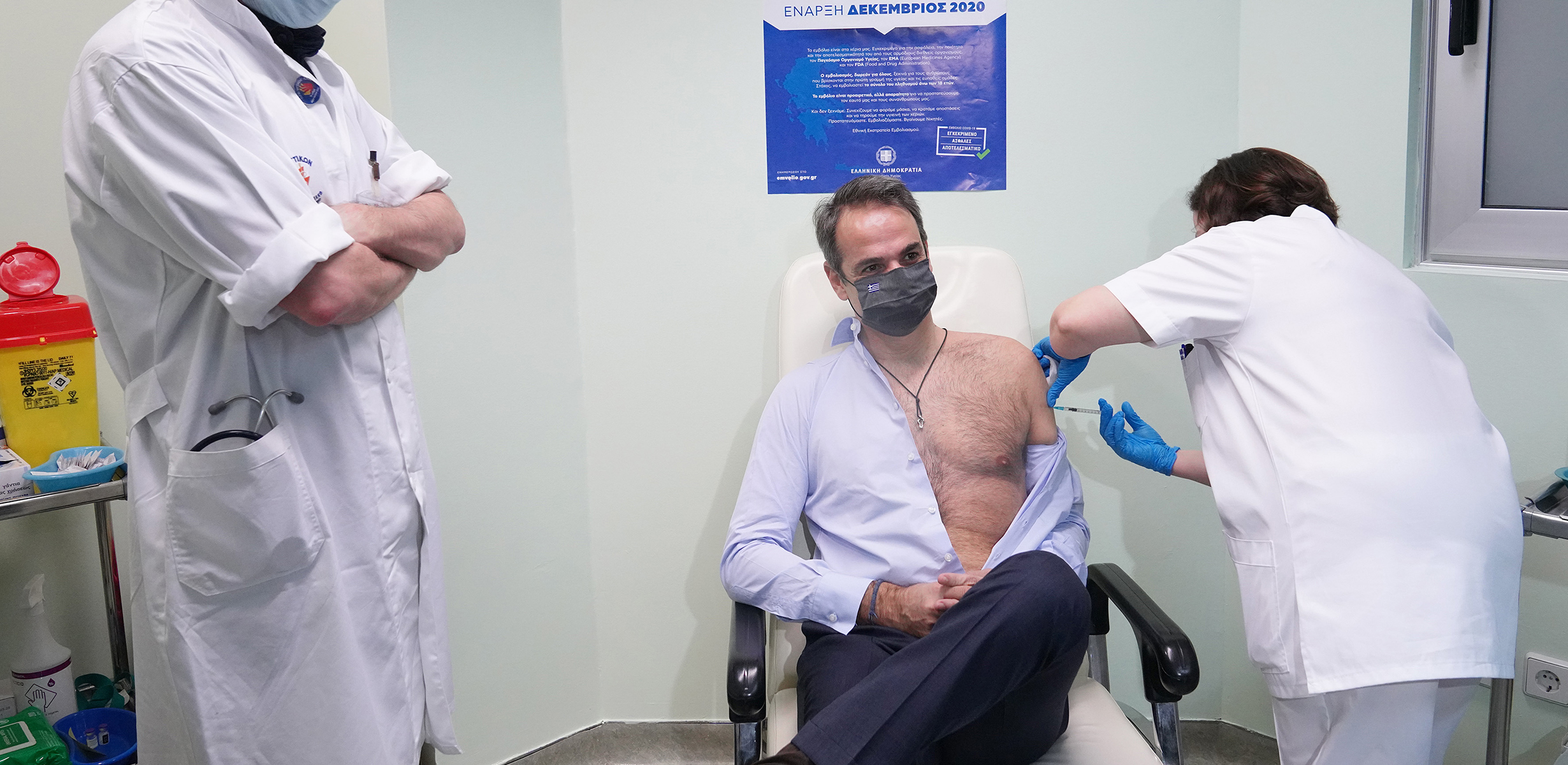 With respect to the economy, Mitsotakis predicted that the Greek economy was ready for a rebound through an acceleration of private investments, with the European Union's Recovery Fund capital as a lever.
He emphasised that Greece will not waste this money but direct it to critical sectors for the country, adding that capital markets were bullish about Greece, which was issuing a five-year bond after some time.
This will be a vote of confidence in the government to carry out an ambitious agenda of reforms, Mitsotakis said.
Commenting on Turkey, the Prime Minister repeated that tensions could cease if the two sides agreed that differences between the two countries can be resolved within a framework that is based on respect for international law.
Greece made it clear to its European partners that whatever happens in the Eastern Mediterranean with Turkey was something that concerns the whole of Europe, he added.
He noted that a positive agenda has been offered to the Turkish side on condition that it does not return to a revisionist foreign policy.
READ MORE: Mitsotakis: restaurants open on May 3, tourism and regional travel on May 15.