In what the India's Foreign Ministry spokesperson described as "spirit of solidarity and cooperation," oxygen cylinders from across the European Union, including Greece, arrived in New Delhi on Thursday morning to assist in the country's fight against COVID-19.
Indian Foreign Ministry spokesperson Arindam Bagchi said that an aircraft "carrying 176 ventilators from Germany, 324 O2 cylinders from Finland and 10 O2 cylinders from Greece" arrived in the country.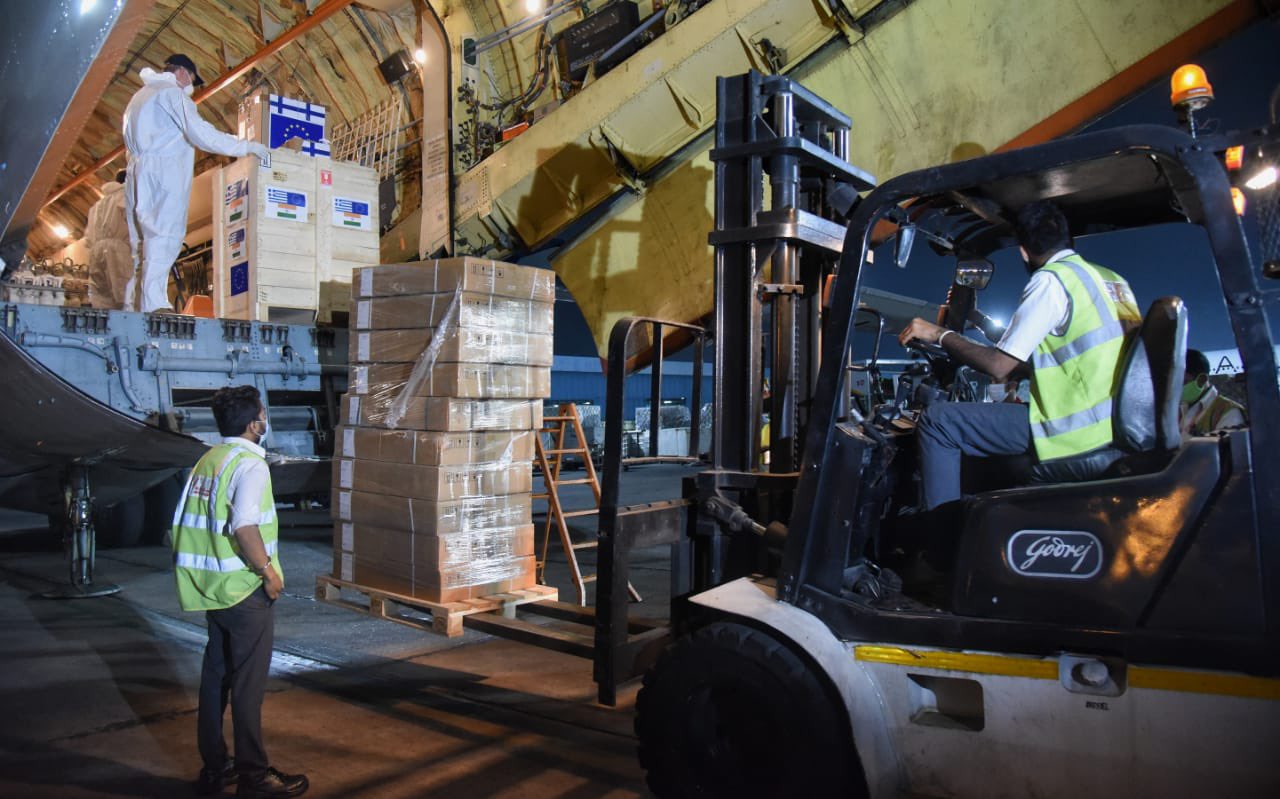 Delhi Customs facilitated swift clearance of ventilators and O2 cylinders after arriving at 3.30AM local time.
In fact, it only took Indian authorities 30 minutes to clear the cargo through customs.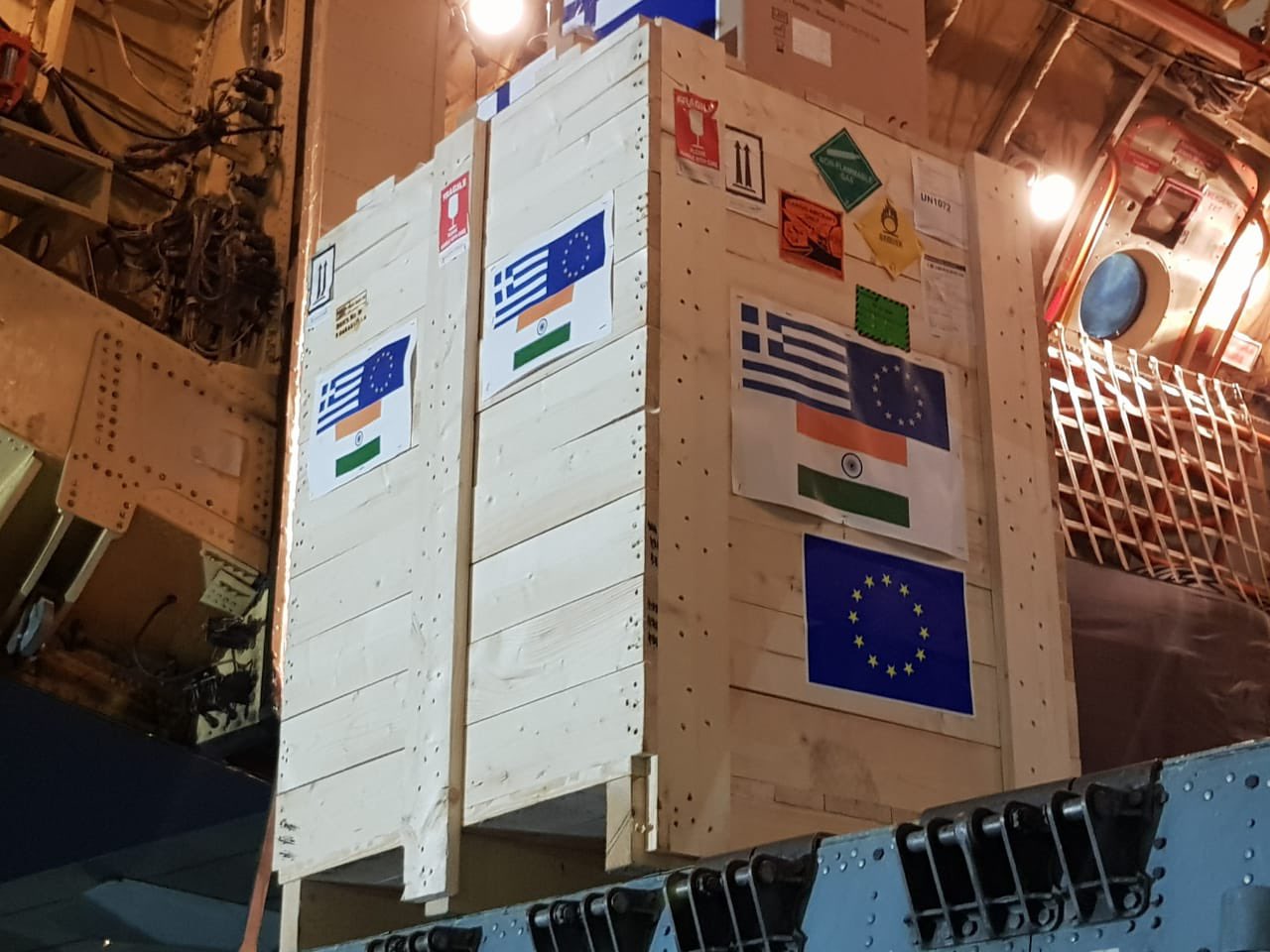 On Twitter, the Indian Embassy in Athens thanked the Greek Foreign Ministry for their "timely support and assistance."
It is recalled that last month the Greek Civil Protection sent 90 oxygen cylinders with a total capacity of 440 liters, as well as medical supplies (masks, gloves and other means of self-protection).
India leads the world in the daily average number of new deaths reported, accounting for one in every three deaths reported worldwide each day, according to a Reuters tally.
The seven-day average of new cases is at a record high of 390,995.
READ MORE: Greece sends medical supplies and oxygen tanks to India.