As part of his tour of Israel and Palestine, Nikos Dendias met with his Israeli counterpart Gabi Ashkenazi.
This comes as earlier in the day he met with Greek Orthodox Patriarch of Jerusalem Theophilos III.
On Twitter, the Israeli Foreign Minister said that he updated Dendias on "recent developments" and stressed that "the terrorists of Hamas are responsible for the escalation."
"I thanked him for his and the Greek people's recognition of Israel's right to self defense and the unequivocal condemnation of the rocket fire from Gaza by Hamas," he said.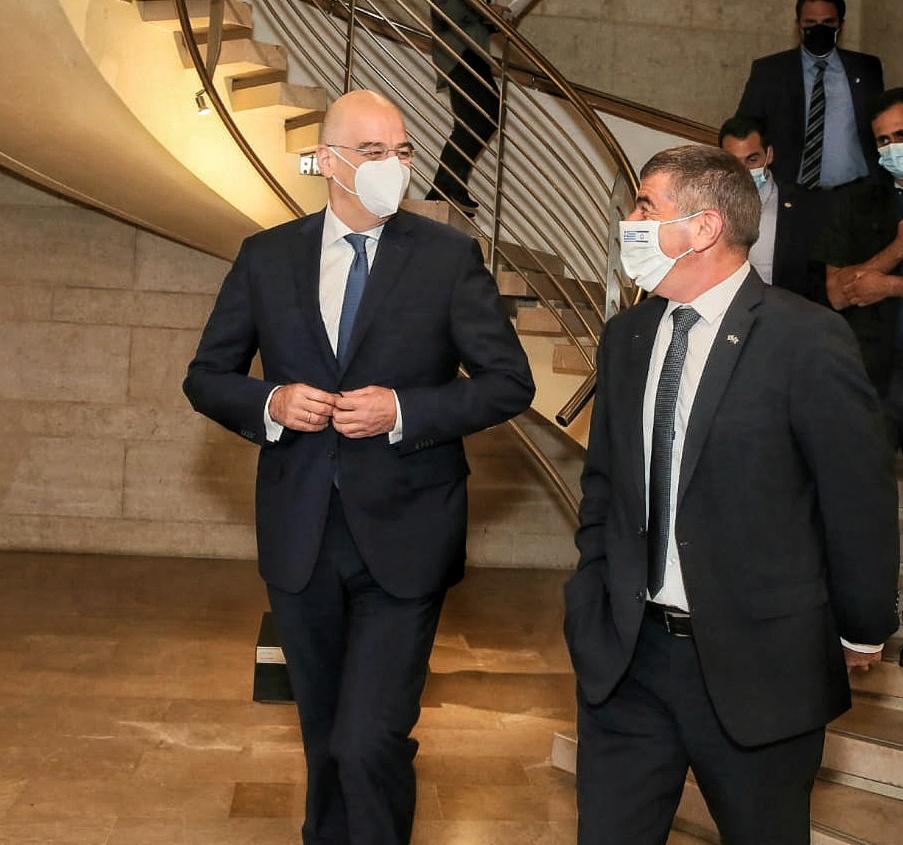 "I told him that Israel will work to restore peace and security to the citizens of Israel," the Israeli minister said, adding: "Thank you Nikos Dendias for visiting us as a sign of support and solidarity with Israel."
READ MORE: The multidimensional problem of Levantine Greeks in the Jerusalem and Gaza conflict.