Greek Foreign Minister Nikos Dendias met with Patriarch of Alexandria and All Africa Theodoros II as part of Thursday's trip to Egypt.
He also meet with his Egyptian counterpart Sameh Shoukry in Cairo where they discussed bilateral cooperation and developments in the region.
The Greek foreign minister also filled in Shoukry about his recent visit to Israel, the Palestinian Territories and Jordan.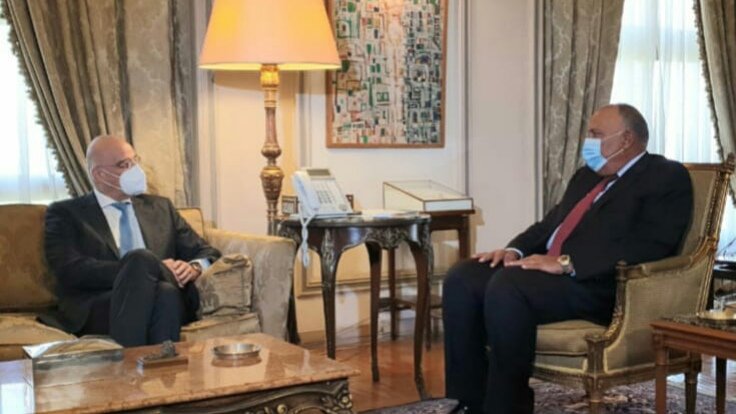 It was a busy day for the head of Greek diplomacy as he also met, in Athens, Saudi Arabia's Culture Minister Prince Badr Farhan Al-Saud.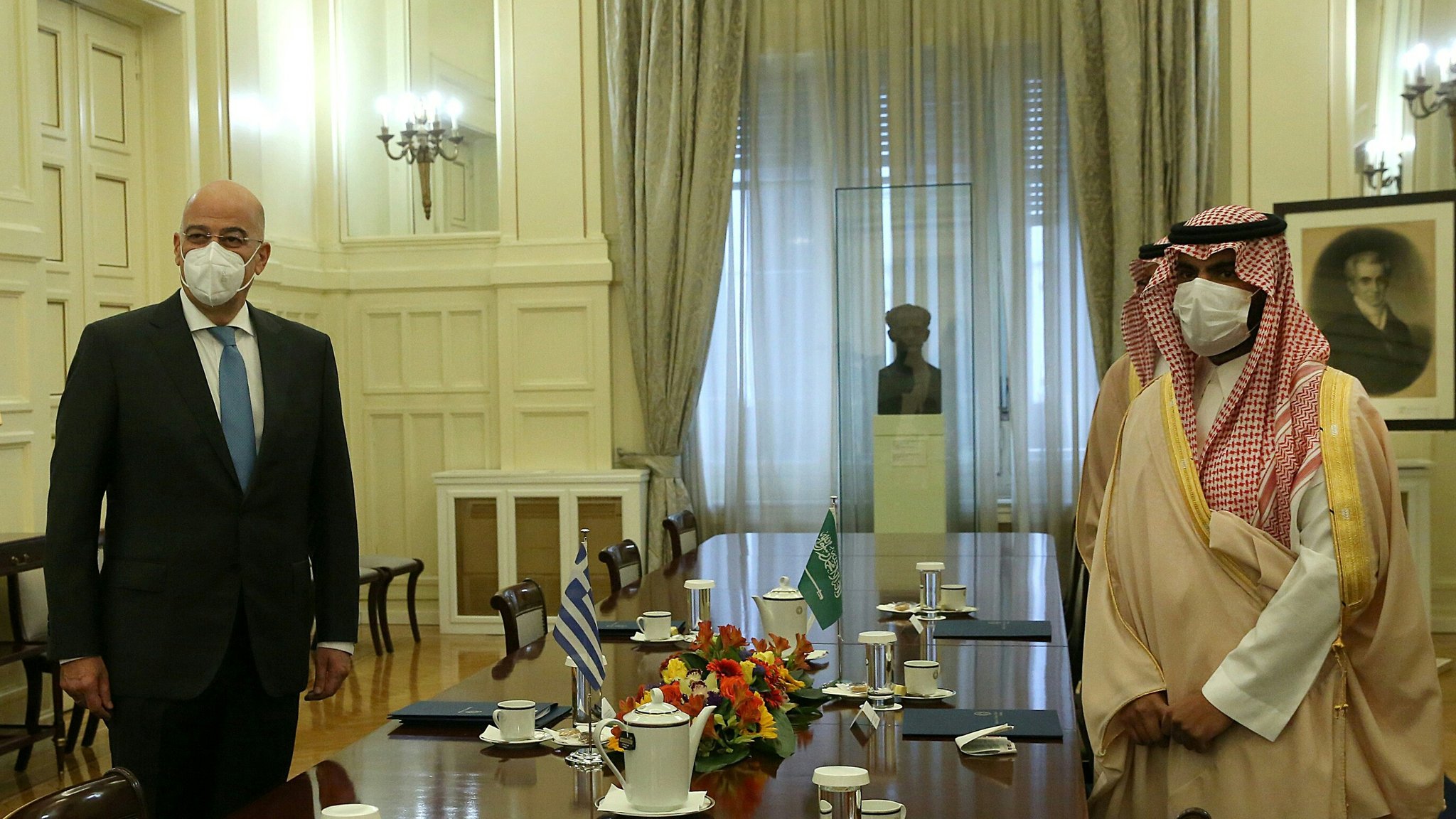 READ MORE: Dendias to Theophilos: We have an interest in the Greek Orthodox Patriarchate of Jerusalem.