Greek Foreign Minister Nikos Dendias met with his Russian counterpart Sergei Lavrov in Sochi on Monday.
In hot weather and with references to the role of the Greek community living in southern Russia, reference was made to the Greek Saints Cyril and Methodius, who created the Cyrillic alphabet.
Welcoming Dendias and the Greek delegation, Lavrov referred to the historical peculiarity of the relations between Greece and Russia, which is reflected especially in Southern Russia.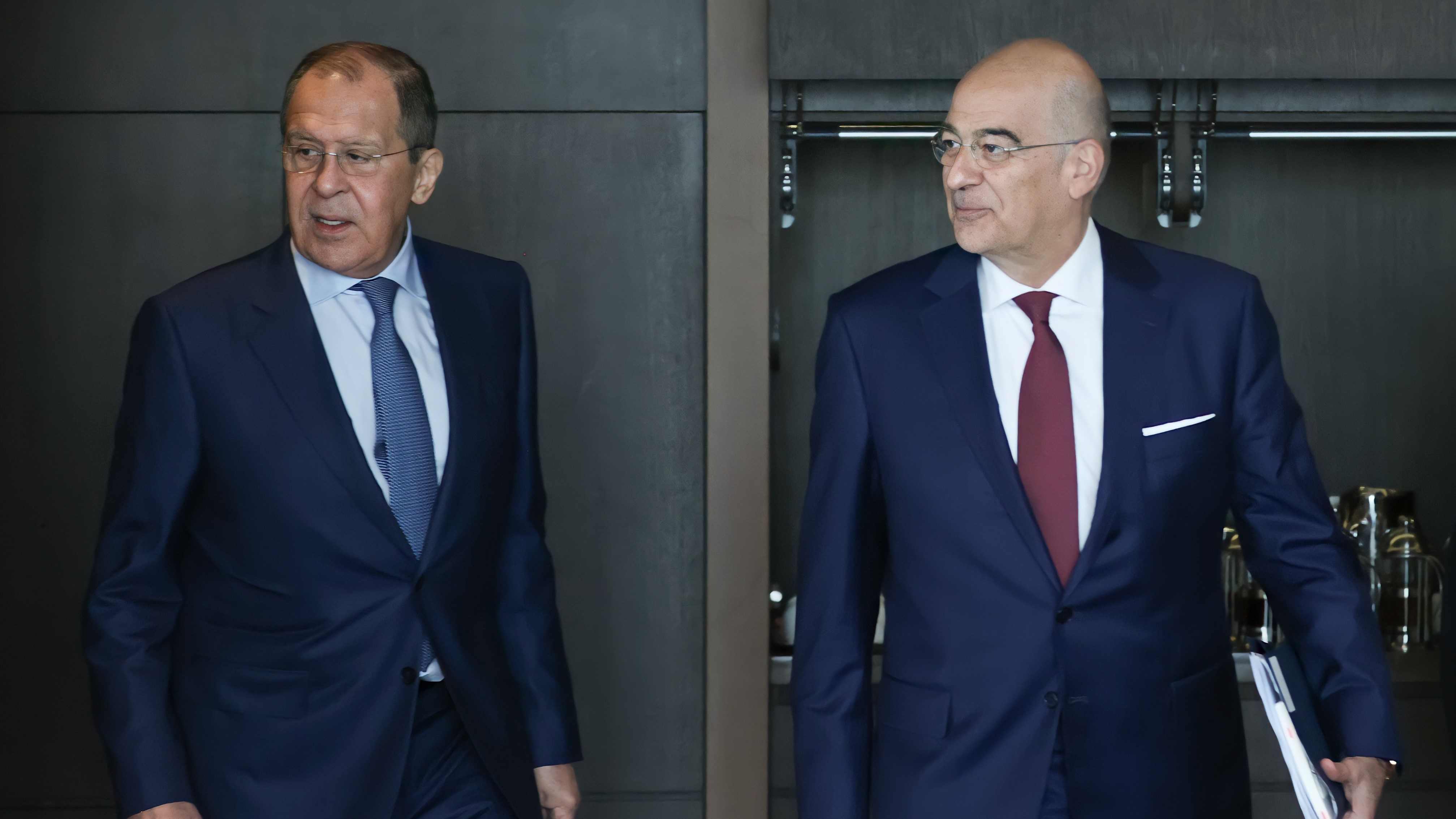 Lavrov stressed that in southern Russia "there are ancient Greek monuments and our common history.
He explained that 30,000 Greeks live in southern Russia and stressed that he hopes Dendias will "feel at home here."
The Russian Foreign Minister also pointed out that today is the Day of Slavic Scripture and Culture in Russia.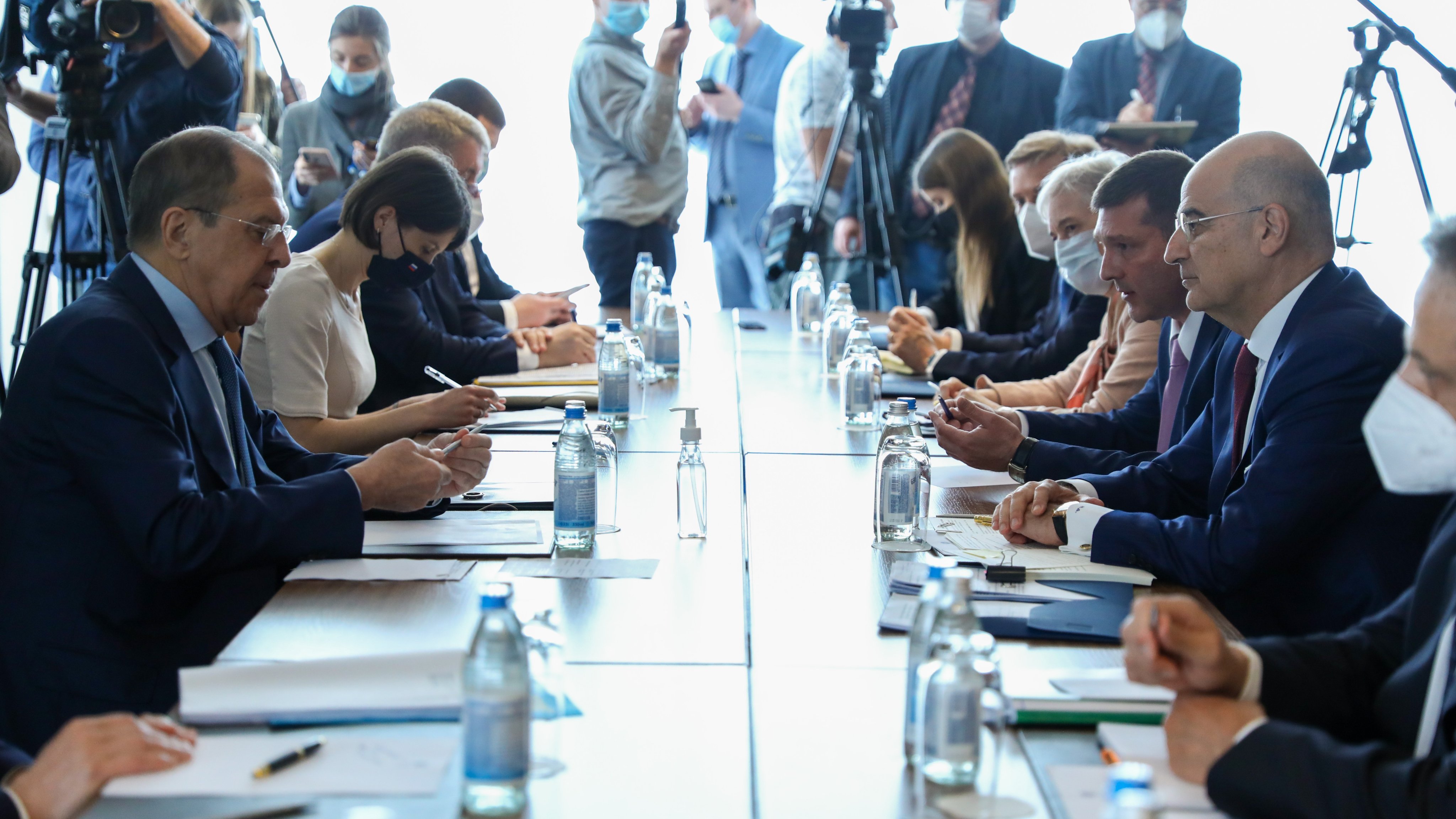 Lavrov highlighted that "the first ecclesiastical books [in Slavic] originated in the Byzantine city of Thessaloniki" and said that" both the place and the day of our meeting are of great symbolic importance in terms of confirmation of our close historical ties."
Dendias responded to Lavrov's compliments, thanking him for the joy and honour of accepting his proposal to visit the area where Greeks continue to live.
"Greeks appeared in this region 2,500 years ago and I think it had a very important participation in the creation of what is a great Russia today," Dendias said.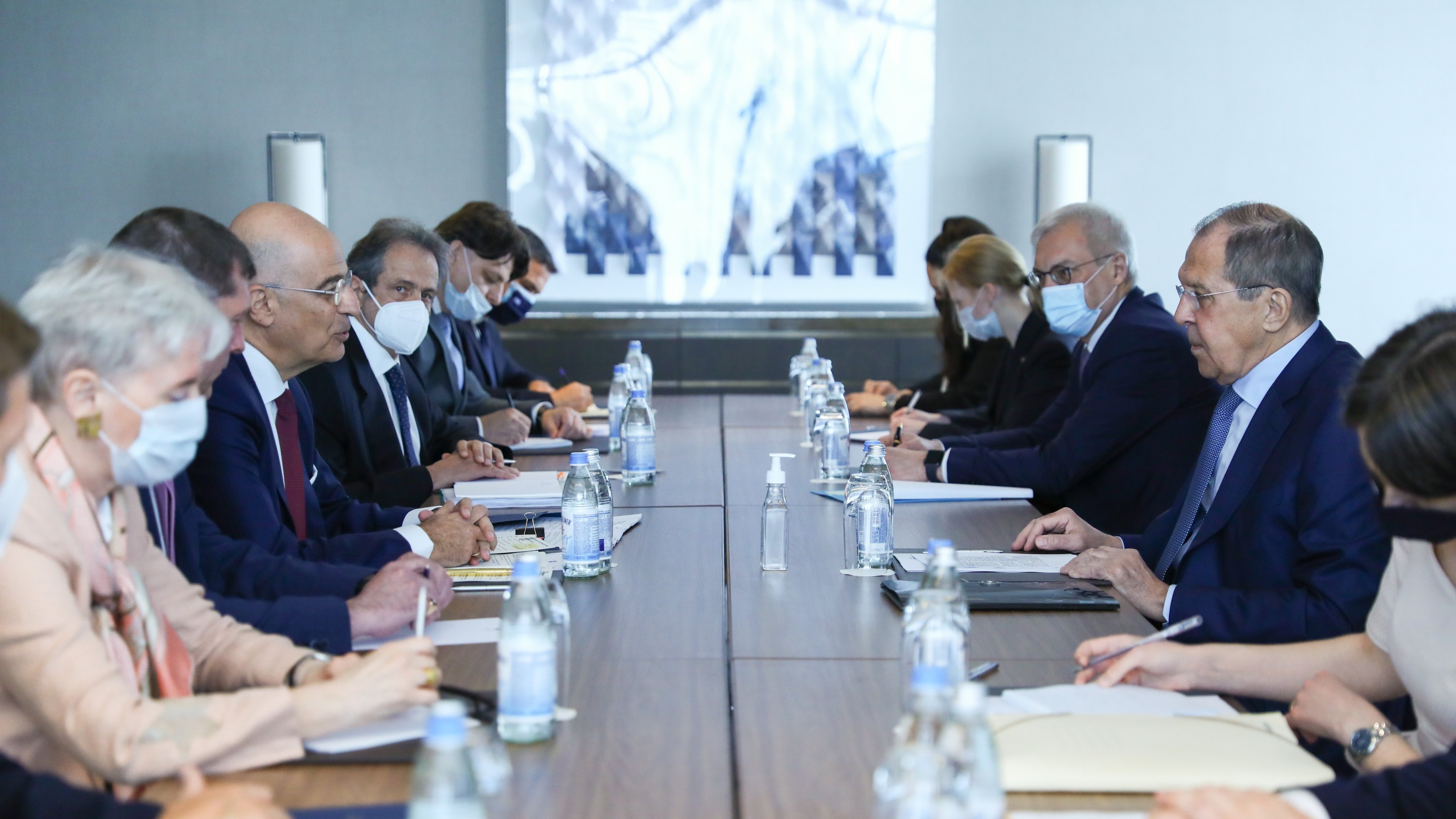 "The reference to history shows the depth of our relationship and it is a great opportunity for me to discuss with you both bilateral and regional issues in the hope of building an even stronger relationship and understanding of the broader issues," he concluded.
Dendias, who initially had a half-hour private conversation with the Russian Foreign Minister,  stressed his hope in "building an even stronger relationship and understanding of broader issues" with Russia.
At the end of their talks, the two ministers will give a press conference, while the program of the Foreign Minister during his two-day visit to Russia also includes meetings with the Greek communities in the coastal cities of Anapa and Gelendzhik.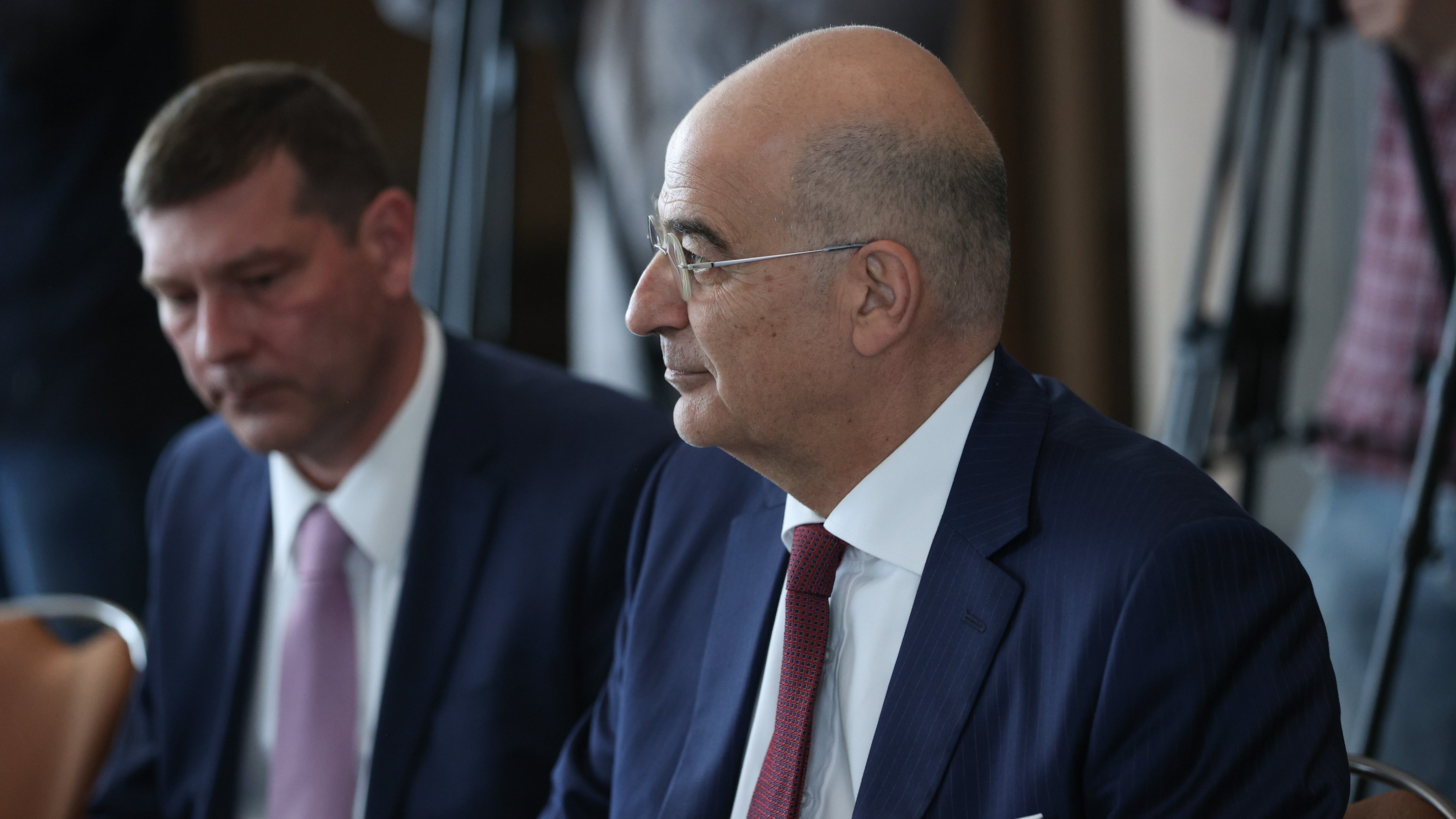 The Russian Foreign Ministry pointed out in an extensive briefing that this is the fourth meeting of the two ministers since 2019 and highlighted the purpose of the meeting is to promote political dialogue between the two countries.
He stressed the meeting was to also "implement agreements between Prime Minister Kyriakos Mitsotakis and Russian Prime Minister Mikhail Misustin made during their meeting in Greece on March 24 and their telephone communication on May 5."
READ MORE: Israeli and Palestinian ambassadors send thanks to Nikos Dendias.