Foreign Minister Nikos Dendias underlined Russia's important role in the establishment of the modern Greek state at his meeting with representatives of the Greek Diaspora communities in Gelendzhik, Russia on Tuesday.
"The new Greek state has a history of 200 years and Russia has played a very important role in [its] establishment.... The Russian fleet, along with the French and the British fleets, defeated the Turkish-Egyptian fleet," Dendias said to the community.
"And in this way, the new Greek state was finally created following a hard-fought war by the Greeks against Ottoman Rule," he added.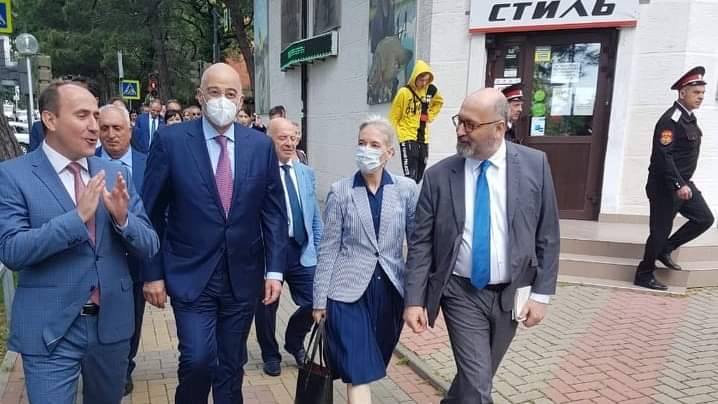 As Dendias pointed out, Greece has never forgotten what it owes to Russia and reminded that the Russian prime minister was in Athens for the 200-year anniversary since the Greek Revolution against the Ottoman Empire.
The Greek Foreign minister also highlighted that Prime Minister Kyriakos Mitsotakis will pay a visit to Russia and meet with Russian President Vladimir Putin.
He also urged the Greek Diaspora communities to become "a bridge between Russia and the new Greece, which is entering the third century of its existence," noting that Greece's bonds with this Black Sea area go back 2,500 years.
"We will do everything possible to modernise our consulate in Novorossiysk with systems that will allow easier communication and facilitate you, so that you are able to visit your second homeland any time you want," Dendias underlined.
The Foreign Minister added that Greece will send Greek teachers "so that all those who so desire can become familiar with the Greek language and traditions."
During his visit at the Greek Cultural Centre in Gelendzhik, he met with professors of Greek language schools in Russia.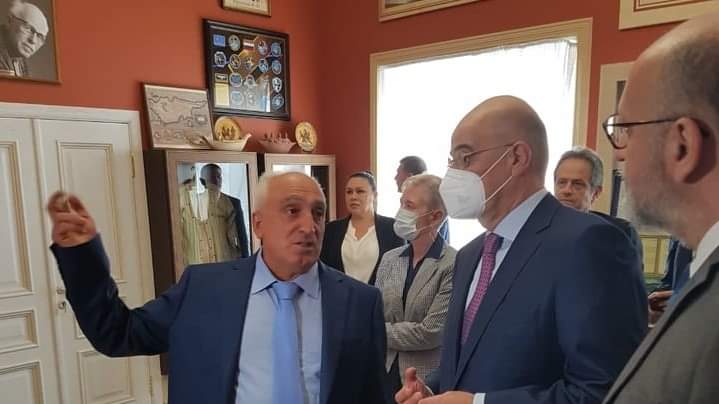 READ MORE: "Kalimera!": Dendias welcomed by adorable Greek children in southern Russia (VIDEO).