Foreign Minister Nikos Dendias began his visit to Gelendzhik, a city ​​with a long-standing Greek presence in Russia's south, where he met with members of the Greek community, according to Twitter post by the Ministry of Foreign Affairs.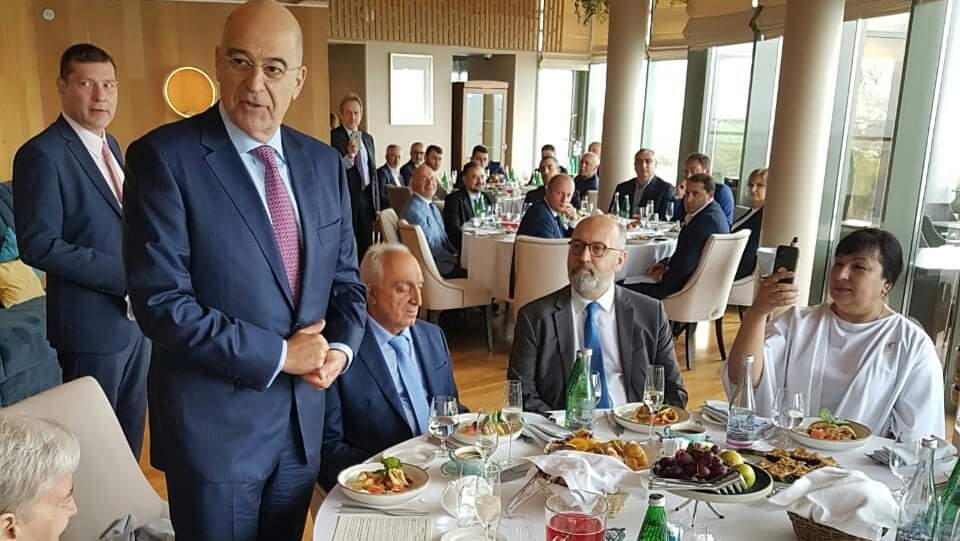 As part of his tour of southern Russia, which included a meeting with Russian counterpart Sergey Lavrov yesterday in Sochi, he is not only visiting the Greeks of Gelendzhik, but also Anapa, cities on the northern Black Sea coast with millennia long Greek presence.
Earlier today, Dendias was at the Greek Cultural Center, where he was greeted by children dressed in traditional Greek costumes, with the Foreign Minister writing: "It is touching to hear kalimera/good morning in Greek from children's voices in Gelendzhik."
Είναι συγκινητικό να ακούς στο Γκελεντζίκ «καλημέρα» στα ελληνικά από παιδικές φωνές. pic.twitter.com/Uf1TmKfRzr

— Nikos Dendias (@NikosDendias) May 25, 2021
READ MORE: Greek FM: Russia is an integral part of Europe's security architecture.