Government spokesperson Aristotelia Peloni began the press briefing on Thursday by referring to the gradual resumption of social and economic activities in Greece.
"Greece is continuing the process of resuming economic and social activities with gradual and careful steps, according to the roadmap announced by Prime Minister Kyriakos Mitsotakis," she said.
She confirmed that on May 28, live open-air events will resume.
"The main concern of the government in this phase is the strengthening of tourist flows to our country," Peloni said.
"All the necessary measures have been taken so that [Greece] operates as a safe tourist destination with targeted actions to attract visitors," the spokeswoman continued.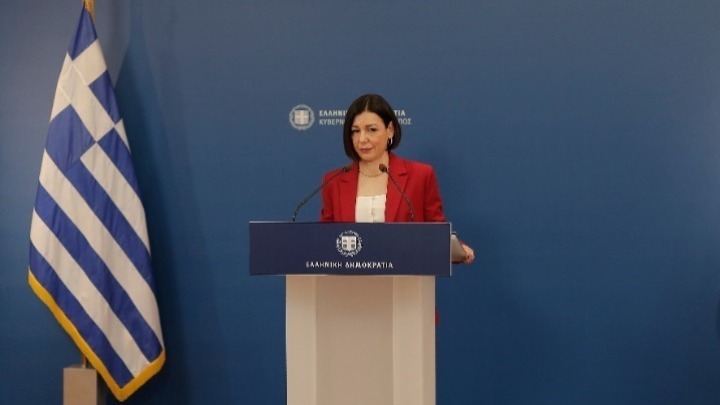 "In this regard, it is extremely positive that the EU...has accepted the proposal of Prime Minister Kyriakos Mitsotakis and is implementing a European digital covid certificate that will facilitate the movement of European citizens," she added.
Peloni also stressed that this was "an important success for our country, which will not only benefit people in the tourism industry and in local communities, but also the economy and society as a whole."
Vaccination was the country's ally in the resumption of economic and social activities, the spokesperson added, and more importantly, a shield of protection for each separate individual.
For this reason, she said, it was important that the vaccination campaign continues throughout the country at an intensive pace.
More than 5,206,000 vaccinations have already been done and the effort is continuing, she said: "More than 3,416,000 of our fellow citizens have been vaccinated with at least one dose, while more than 1,880,000 have completed their vaccination."
READ MORE: COVID-19 vaccination certificates available from June 1.