Foreign Minister Nikos Dendias expressed his dissatisfaction with Germany decision to not invite Greece to an upcoming meeting regarding peace in Libya.
In speaking about Greek foreign policy in the context of the international conference "Regional Growth Conference" held in Patras on Thursday, Dendias said "Greece's relationship with  in Libya is now very different from what it was a few months ago."
"We have reopened our Embassy, ​​we have opened a Consulate in Benghazi, we have visited Libya," he stressed.
Although Greece has been mostly uninvolved in Libya for the past decade, it was forced back into the quagmire when Turkey attempted to steal Greek maritime space with the previous Muslim Brotherhood-aligned Government of National Accords.
Since then, Greece's relationship with the interim government has prospered.
"Greece has a direct dialogue and a communication with the Libyan side," he said.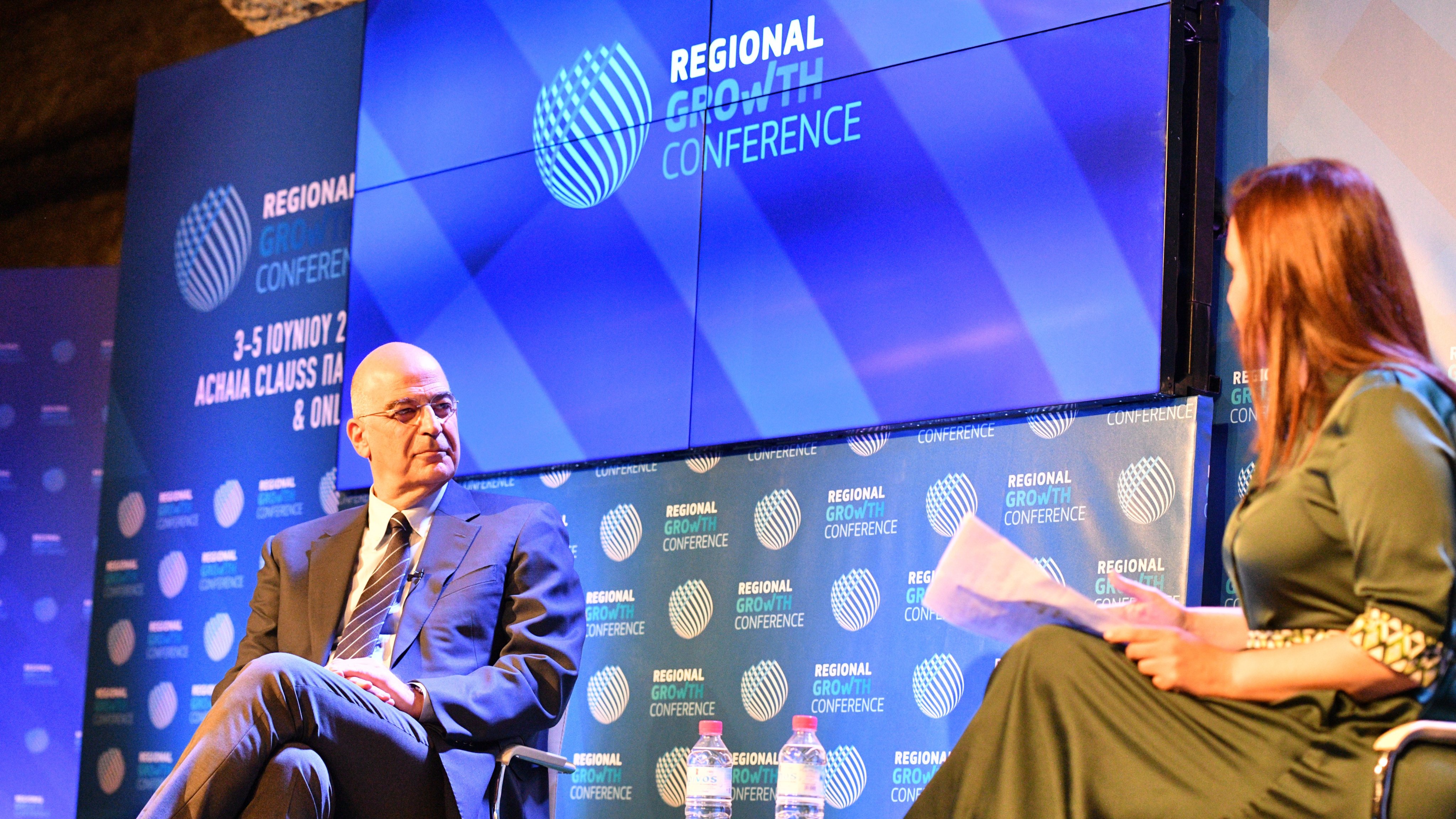 The countries that have been invited to the second round of peace talks include the five permanent members of the UN Security Council, along with Italy, Turkey and the United Arab Emirates, but not Greece or Egypt.
Despite Greece having the largest maritime border with Libya, and Egypt being a direct neighbour and stakeholder, Berlin did not invite these two countries as they continue to serve their Turkish allies interests, even at the expense of fellow EU members.
"We are extremely dissatisfied with the fact that Germany, insisting on a tactic, did not invite us to this meeting again," Dendias said, adding: "I have also expressed this dissatisfaction to my colleague."
"I think that something like this will happen at the level of the Prime Minister and I will soon meet with the envoy of the European Union, Ján Kubiš, just to convey the same to him, although I know that he has no responsibility for it," he continued.
Dendias also demanded that all foreign troops and mercenaries must leave Libya, "if possible by tomorrow morning."
He however highlighted that "certain countries that are hindering and do not want that to happen," adding "I am referring to Turkey."
READ MORE: Dendias: Cultural ties between Hellenism and Islam inspire creative and peaceful coexistence.