Strengthening imports of Greek agrifood products to the United Arab Emirates and investments in agricultural economy were discussed between Agricultural Development Minister Spilios Livanos and UAE Ambassador Sulaiman Hamed Salem Almazroui.
During their Thursday meeting, they discussed upgrading strategic and political relations between the two countries as it creates significant prospects for strengthening bilateral economic and trade relations, including in the agrifood sector, noted Livanos.
The UAE Ambassador to Greece also met with Ioannis Tsaousis, Diplomatic Advisor to the Greek Minister of Foreign Affairs.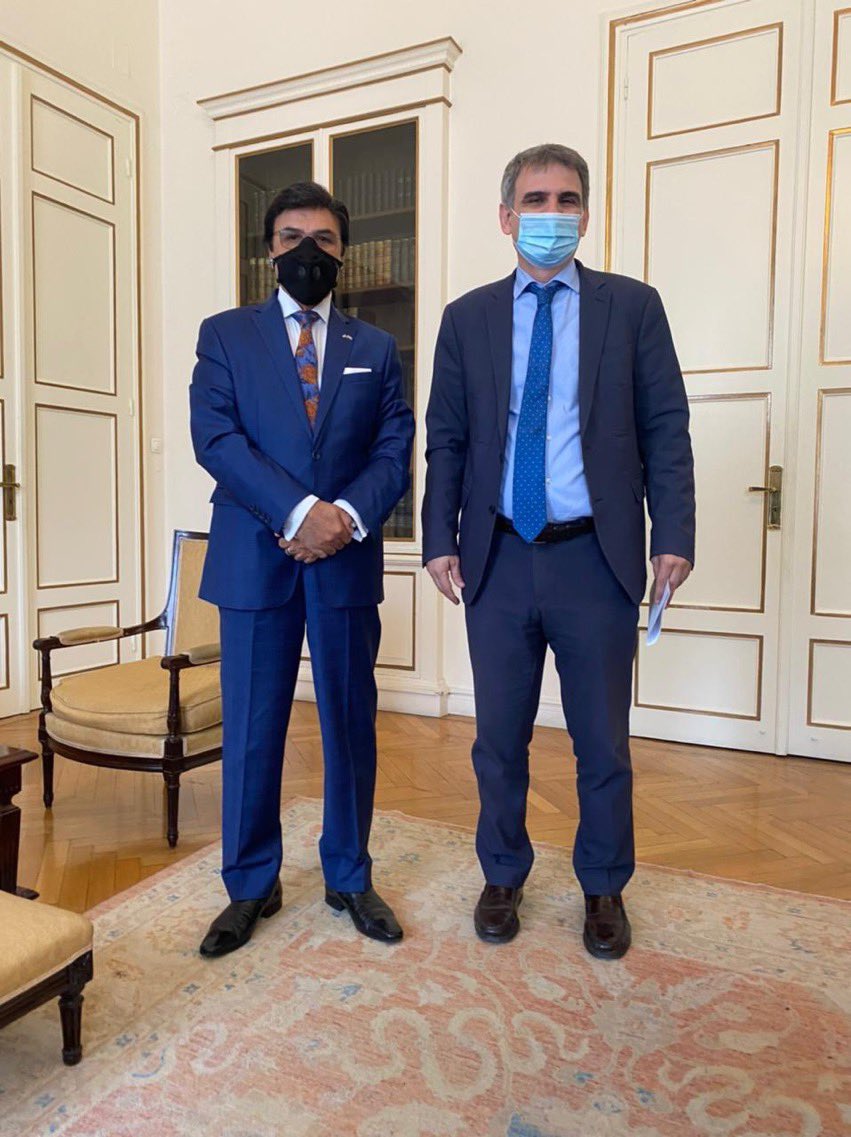 During the meeting, they discussed issues of bilateral interest and mutual concern at both regional and international levels.
READ MORE: What brings Greece, India and the United Arab Emirates together?