A man slapped French President Emmanuel Macron during a tour Drome in southerneastern France on Tuesday.
The French president received an unpleasant welcome when an unknown man slapped him in the face as he approached residents to greet them.
The man could be heard shouting out "Down with Macronia" (à bas la Macronie) before slapping the French president.
The incident was recorded on camera.
Emmanuel #Macron giflé à #Tain par un jeune homme qui semble crier "Montjoie Saint-Denis à bas la Macronie". Un slogan royaliste donc. pic.twitter.com/fkt46m2RI1

— Maxime Macé (@MaskymMace) June 8, 2021
He was immediately apprehended and the French president continued his tour of Drome.
Two people were arrested in connection with the incident, broadcasters BFM TV and RMC radio reported.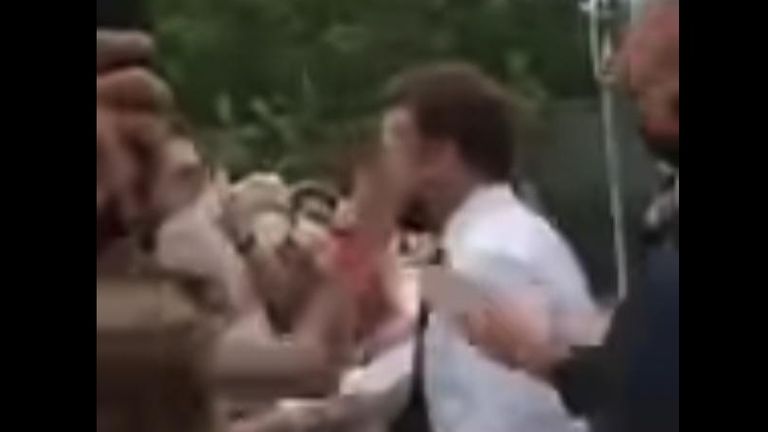 French Prime Minister Jean Castex said the incident was an affront to democracy.
Although the attackers motives are unclear, he could be heard shouting "Montjoie Saint Denis", which was the French military's battle cry when the country was still a monarchy.
READ MORE: Paris wants French to replace English as EU's "working language."