"Freedom of expression has its limits, like any freedom, and it reaches its limits when the freedoms and fundamental rights of others are violated," said Chancellor Angela Merkel, stressing the importance of the potential of digital technology, during the Global Media Forum organised by Deutsche Welle  held June 14 -15.
Greece along with more than 4,000 representatives of politics, media, business and academia from 160 countries are taking part this year at the Deutsche Welle World Media Forum, which is held mainly online and with a limited physical presence at its headquarters in Bonn.
The main theme of this year's forum was the transition to the digital age, fake news, constructive journalism and diversity in the media.
"The digital world seems to know no boundaries. It brings together people from distant lands and different cultures and thus offers fantastic opportunities to broaden our horizons. Many people are able to take part in the public debate and express their interests and beliefs on a large scale thanks to the Internet," added Merkel.
This year's Freedom of Expression Award was presented to Tobore Ovuorie from Nigeria, who was honoured for her research on the trafficking of African women to Europe.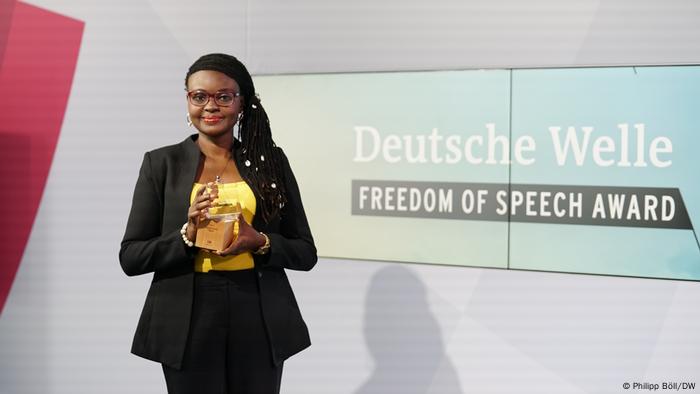 "Tombore Ovourie encountered terrifying challenges during her investigation. "But thanks to her work, the authorities learned of the thousands of victims and were forced to act," said Deutsche Welle CEO Peter Limburg at the award ceremony.
The journalist herself stated that "being a journalist in Nigeria is difficult", due to both financial problems and difficult access to information.