Prime Minister Kyriakos Mitsotakis met with the Greek Orthodox Patriarch of Alexandria and All Africa, His Beatitude Theodoros II, during his visit to Egypt yesterday.
During their meeting, the Patriarch discussed schools belonging to his Patriarchate in Uganda, Kenya and Tanzania where students learn the Greek language, and ways for Greece to support these efforts.
For his part, Mitsotakis said that Africa is a "forgotten continent for many, but for many others it is the continent of the 21st century, with enormous potential, enormous prospects."
"A continent that until recently was forgotten for both Greece and Hellenism and you often fought alone, with minimal strength but with the strength of faith to support you in the most difficult moments to be able to perform this great missionary work," he added.
The Greek Prime Minister reiterated to the Patriarch that he has the full support of the Greek State in his missionary works that have a humanitarian, cultural, social and educational character.
He thanked him for the contribution of the Patriarchate and himself in strengthening the presence of Hellenism in a vulnerable and important region, such as Africa.
At the same time, he asked the Patriarch to strengthen the training and educational programs related to the dissemination of the Greek language and Greek Orthodox education, under the auspices of the Church there.
His Beatitude expressed his satisfaction with Egyptian authorities in matters of religious freedom and the comfort of the religious and cultural rights enjoyed by the Orthodox Church there.
Before going to Alexandria to meet with the Patriarch, Mitsotakis also met with the Greek community of Cairo in the Embassy.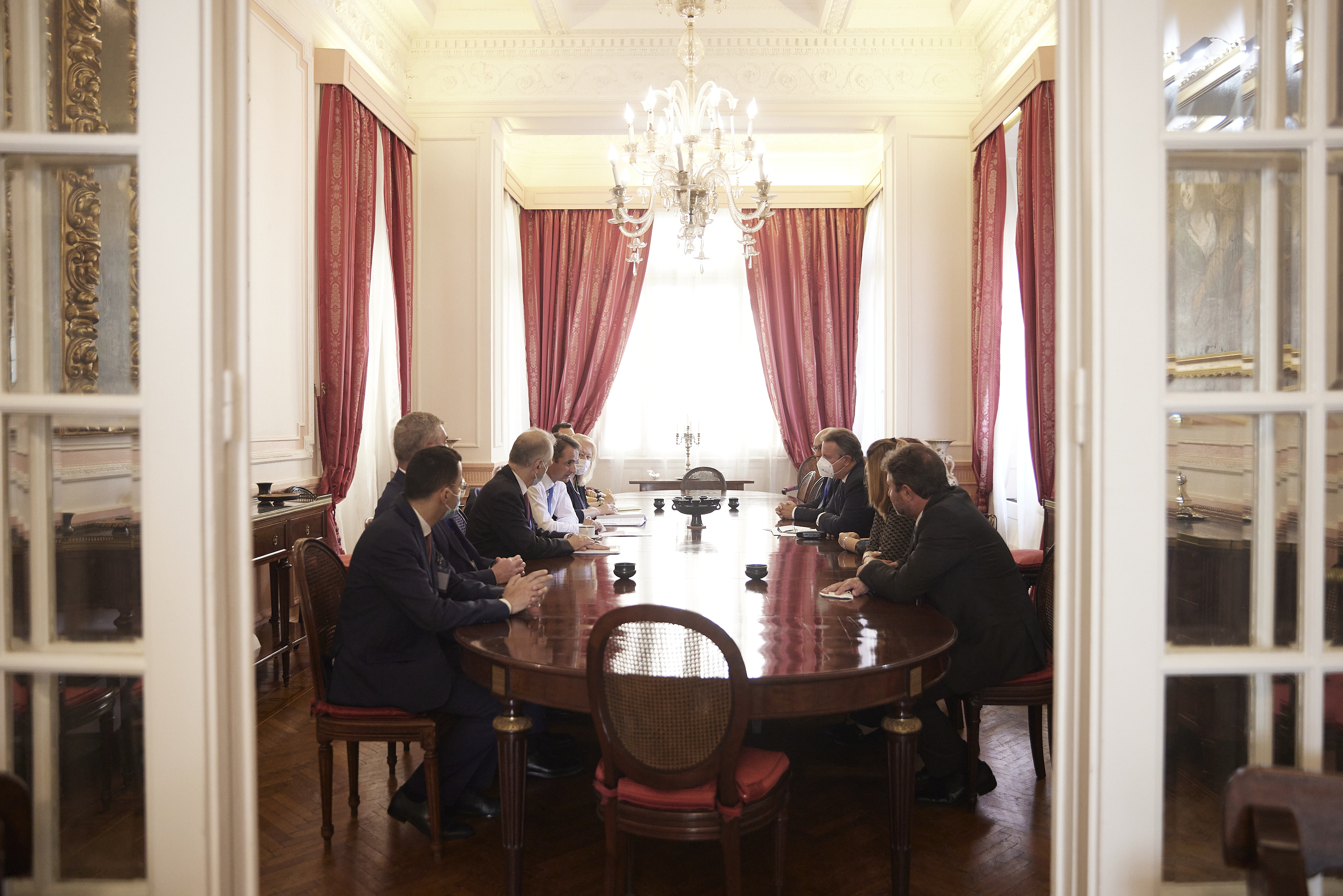 "I have the opportunity to meet with you again. It took an extremely long period of time because the pandemic plagued us all very much, but I believe that we are leaving the most difficult days behind us and things in Greece are going much better," Mitsotakis said.
"So we also have the opportunity to travel more again, so we will be here in Egypt to reaffirm the very close ties we have with this country," he added.
The Prime Minister congratulated the Greeks of Cairo for their multifaceted work and thanked them for their love of Greece, their concern for teaching the Greek language and the preservation of Greek customs and traditions.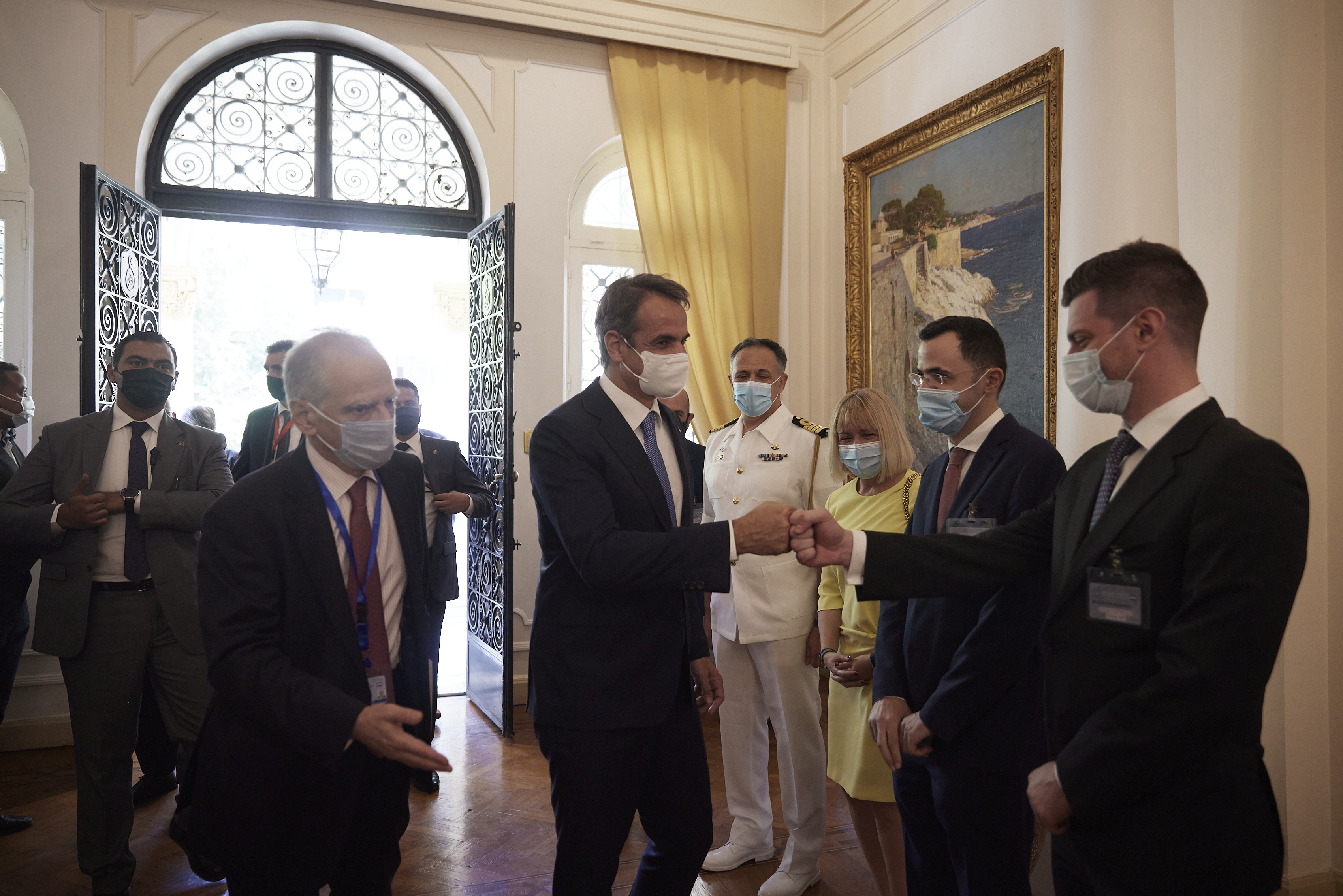 The Greek Community of Cairo currently numbers about 2,000 expatriates and offer important charitable, social and cultural work, while caring for and maintaining two schools – the Achillopouleio School and the Ambetio School.
Mitsotakis met with the Patriarch in Alexandria and the Greek community of Cairo following his high-profile meeting President Abdel Fattah Al-Sisi and other members of the Egyptian government.
READ MORE: Greek and Egyptian Prime Ministers agree to expand partnership President Abdel Fattah Al Sisi.