"Come on, you won't believe it…" These were the words uttered in a phone call by game developer Stamatis Sarris to his partner Zacharia Stefanakis.
The incredible thing was an email the pair received from Google, asking them to include "KAZARMA", the game they had created, in the Google Play Games "Game of the Week".
"I felt happy because it is not something that happens to you every day. Joy and increased responsibility," Stamatis Sarris told Ta Nea.
"Apart from joy I also felt fear, it is true, because when Google approached us, their first words were that 'we are going to open a new platform, Google Play Games, and you will reach hundreds of millions of people,'" he added.
Indeed, with the completion of the necessary checks that ensured that the game meets all the specifications, on May 14, 2021 the game KAZARMA, began its journey in the world Google platform, and from there potentially to the mobiles of 1.8 billion users.
The game
In KAZARMA, everything happens in the very distant future on a vast bridge.
The player, knowing that the Earth has been invaded by enemy beings, tries to reach colonies in space to inform humanity of the danger, avoiding various invaders along the way.
The game unfolds on 50 tracks with increasing difficulty, during which the aircraft that you control crosses five different worlds: a futuristic city, a retro universe with neon lights and 80s aesthetics, the lava world, sea with references to Atlantis and a vast desert.
"We tried to create 5 worlds with elements inspired by mythology and ancient civilizations, but in a more abstract style," said Stamatis.
"I got into the process of searching for ancient bridges to create a fiction based on true historical facts and came up with the oldest (13th century BC) bridge in operation in Europe, in the Arcadian Argolis, the Mycenaean Bridge of Kazarma," he explained.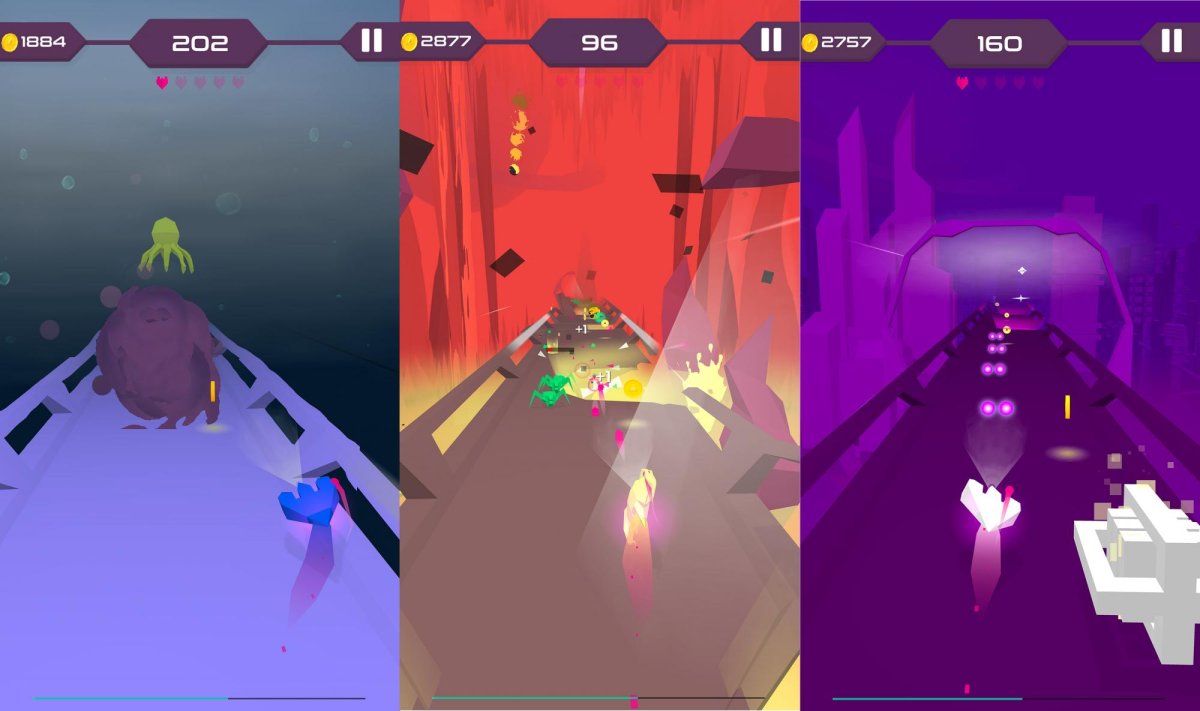 "We wanted it to have simple operation so that it can be played on mobile phones, but to offer something more, a nostalgic experience reminiscent of the games my generation played, the old classic electronics with the coin," the developer said.
READ MORE: Dior Grecian Cruise 2022 Collection (Full LIVE Video).