Born in Paloumpa, Arcadia in the Peloponnese, Dimitris Plapoutas (May 15, 1786 - July 5, 1864) was a fighter and a General during the Greek War of Independence, and later a politician.
One of the leaders at the outbreak of the Revolution, Plapoutas formed his own army of some 1,000 men, who took part in the Battle of Valtetsi.
A significant victory here, opened the road to Tripoli and the Siege which followed, resulting in another resounding victory for the Greeks.
Plapoutas was involved in several more important battles throughout the Peloponnese, such as Corinth, Argos, Maniaki and Patra.
He fought together with and was a close ally of Theodoros Kolokotronis.
Following the Revolution in 1834, both would be charged on trumped up charges of "treason", they were imprisoned and sentenced to death, only to be released and pardoned a year later.
In the 1840's he was elected to the Greek Parliament and later the Senate.
When he was around 70 years old, Plapoutas married a woman in her thirties and had one child, a girl named Athanasia.
Plapoutas died shortly afterwards.
His house still stands (albeit heavily damaged from an earthquake during the 1960s) in his home town.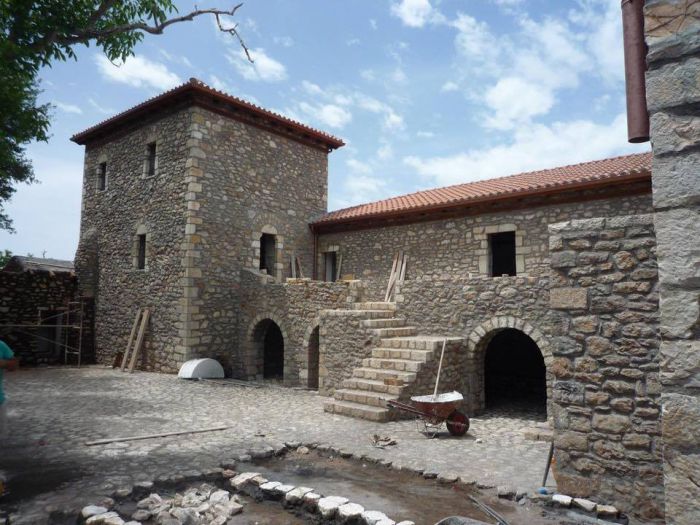 READ MORE: Metropolitan Germanos of Patras blessed the Greek War of Independence.