Greece's intention to donate 80,000 COVID-19 vaccine doses to Kenya was announced by Foreign Minister Nikos Dendias.
As he noted in a Twitter post, "following our recent meeting in Rome, I had a telephone conversation with my Kenyan counterpart [Raychelle] Omamo, who thanked Greece for its intention to donate 80,000 vaccines against the coronavirus."
Following up on our recent meeting in Rome, I held telephone conversation with #Kenya's FM R.Omamo, who thanked #Greece for planned donation of 80,000 #COVID19 vaccines to Kenya. pic.twitter.com/af2C9Qyx31

— Nikos Dendias (@NikosDendias) July 7, 2021
It is recalled that Dendias met his Kenyan counterpart for the first time on the sidelines of the Global Coalition against ISIS meeting held in Rome on June 28.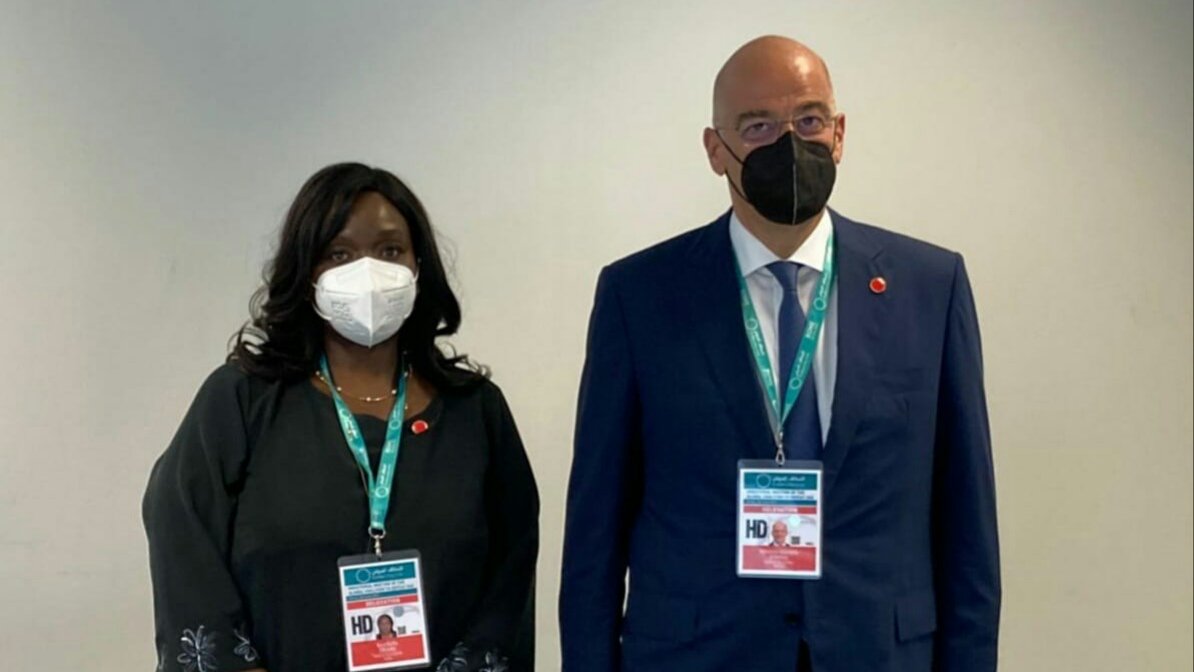 They discussed at the time cooperation at bilateral level and within international organisations, as well as tackling the COVID-19 pandemic.
READ MORE: Dendias: Greece is a bridge builder between Europe and Africa.