Deputy Minister of Foreign Affairs Kostas Vlasis ended his highly productive tour of the Greek Orthodox communities of Lebanon yesterday.
Vlasis began his visit to Lebanon by meeting with the Patriarch of Antioch and All the East, John Ί, at the Patriarchal Monastery of Balamand.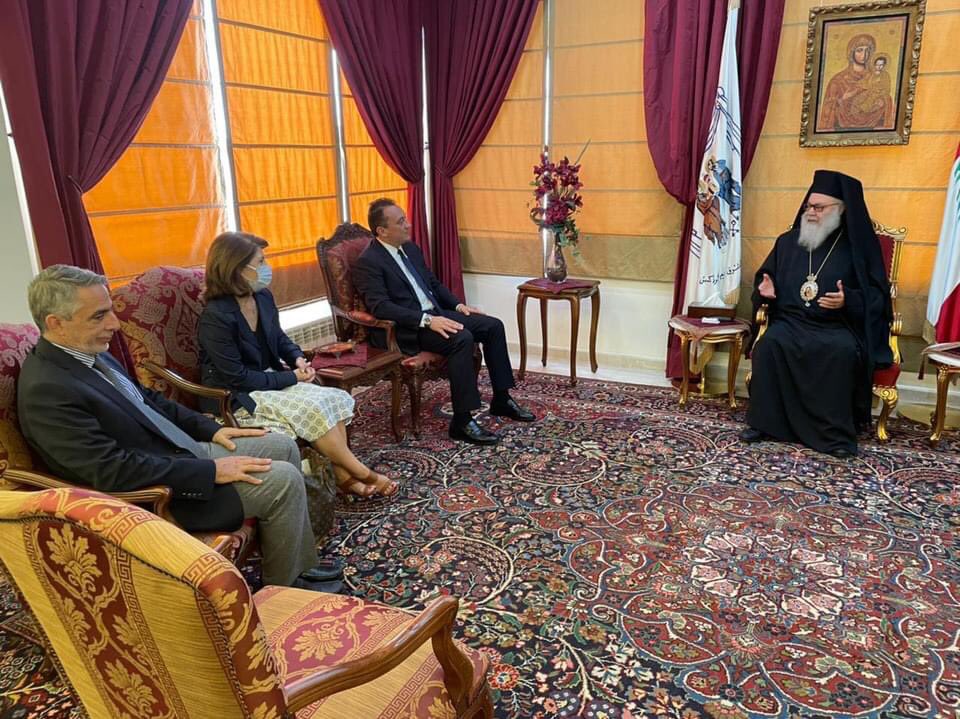 At the monastery, he expressed the full support of the Greek state in the work of the Patriarchate and the Patriarch.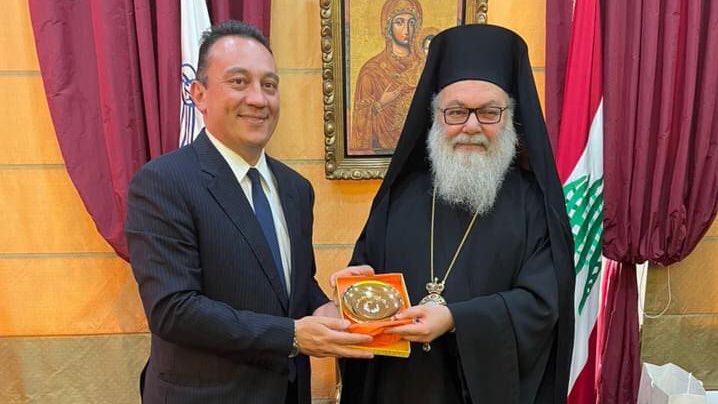 "In a difficult period, the Patriarchate is a support for the Greek Orthodox flock and a beacon of hope and stability for the wider region," Vlasis said.
The meeting was attended by Catherine Fountoulaki, the Greek Ambassador to Lebanon, Emmanuel Kobarakis, the Director of the Minister's Office, Athanasia Iliaki, the Greek Consul in Lebanon and the Chargé d'Affairs of the Greek Embassy in Syria, Mr. Nicholas Protonotarios.
From the Antiochian side, the meeting was attended by the Patriarchal Vicar His Grace, Bishop Ephraim Maalouli, Archimandrite Romanos El Hannat, the Abbot of the Monastery of Our Lady of Balamand, the Rt. Reverend Archimandrite Jack Khalil, the Dean of St. John of Damascus Institute of Theology and Dr. Elias L. Warrak, the President of the University of Balamand.
The meeting dealt with the means to enhance cooperation between the Antiochian Greek Orthodox Church and the Greek government, particularly at the St. John of Damascus Institute of Theology in Balamand.
The meeting also discussed the general situation in the region, and the role entrusted to the Antiochian Greek Church to support and settle its members in Syria and Lebanon and in building bridges of communication towards all.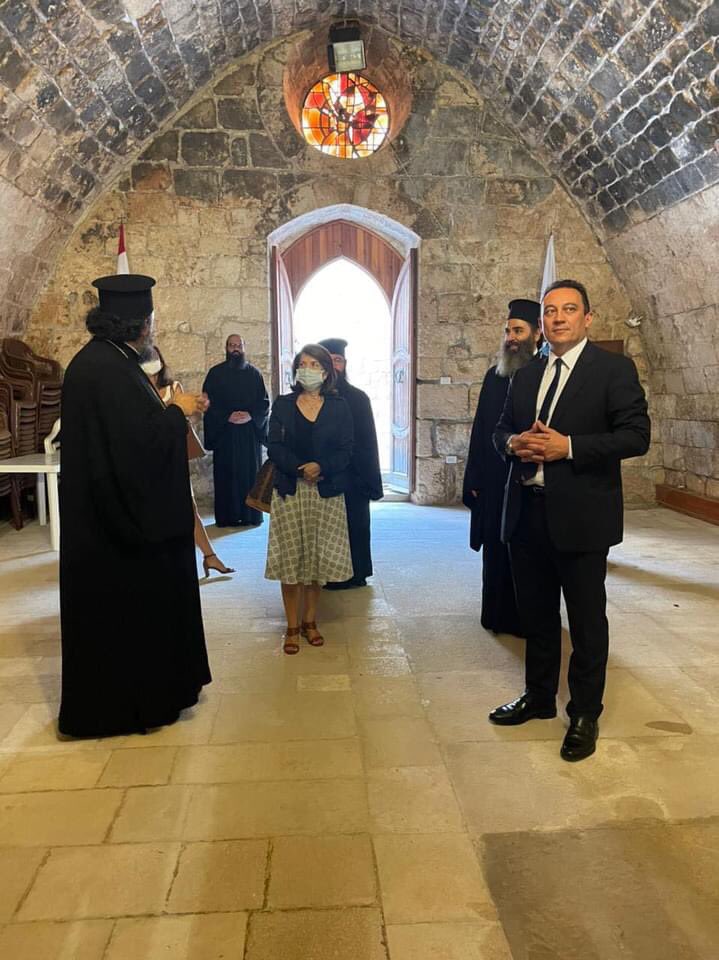 After yesterday's meeting, the Patriarch of Antioch guided Vlasis at the Patriarchal Monastery.
Vlasis also visited the University of Balamand and the Theological School of St. John of Damascus.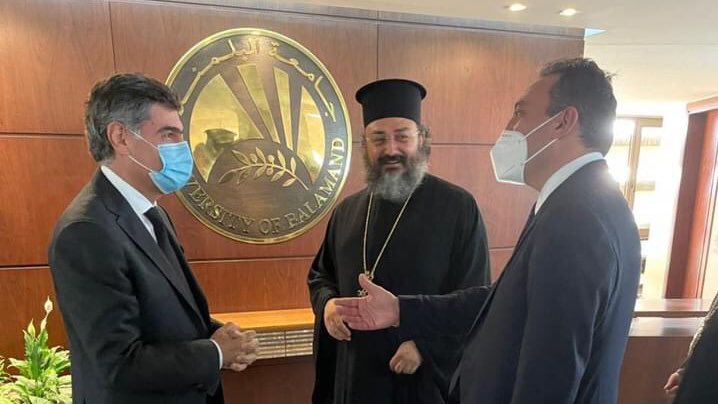 READ MORE: Commemoration of the Fall of Constantinople in the Lebanese capital, Beirut.