Foreign Minister Nikos Dendias cordially welcomed the Lebanese Deputy Prime Minister and Defence Minister, Zeina Akar, to Athens on Friday.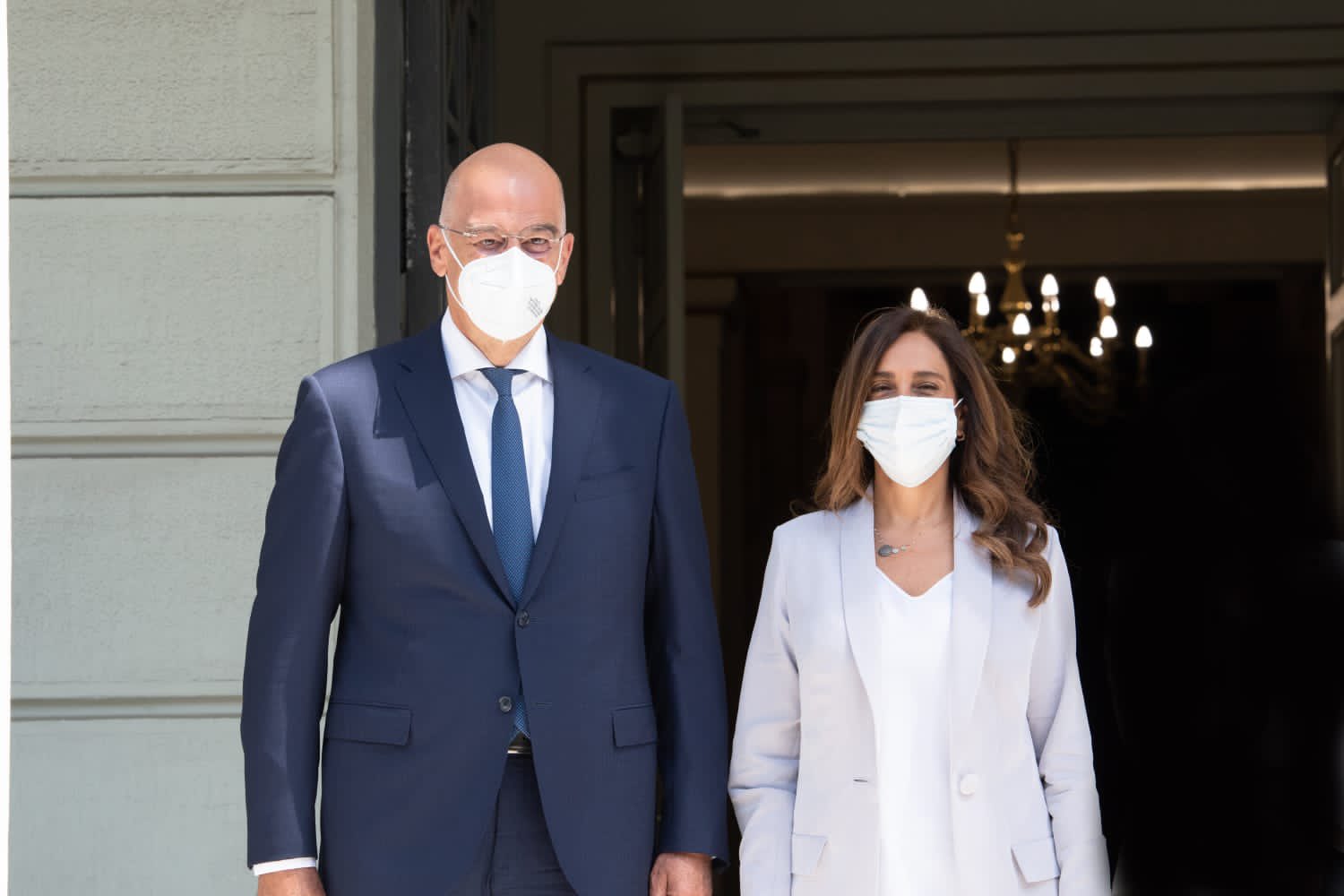 This was Akar's first visit to Greece and as Dendias said, "Greece-Lebanon share close ties and a commitment to advance cooperation at bilateral level, as well as in the context of multilateral cooperation schemes."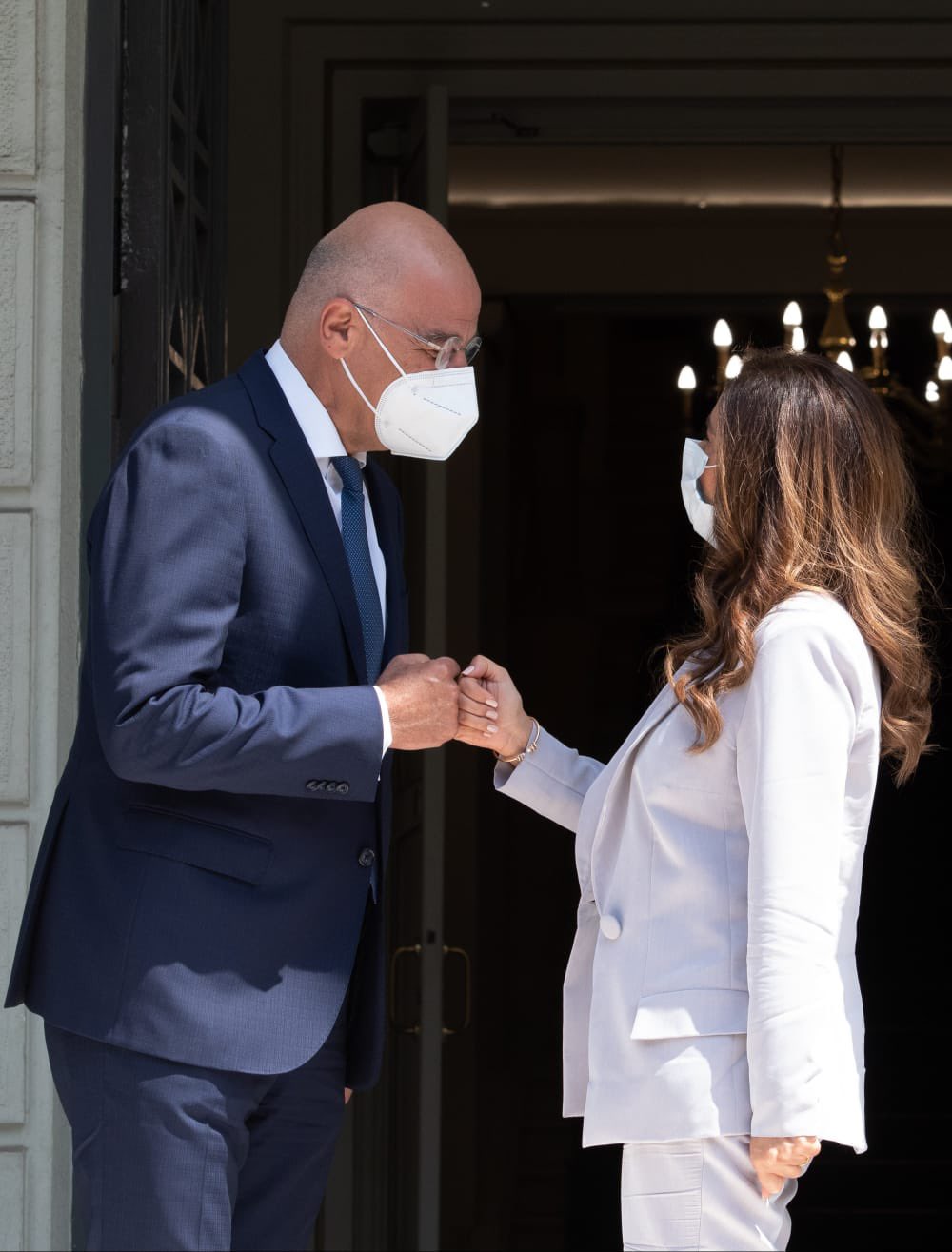 During their meeting, Dendias and Akar shared concern about recent developments in Eastern Mediterranean, the refugee-migration issue, and the situation in Syria.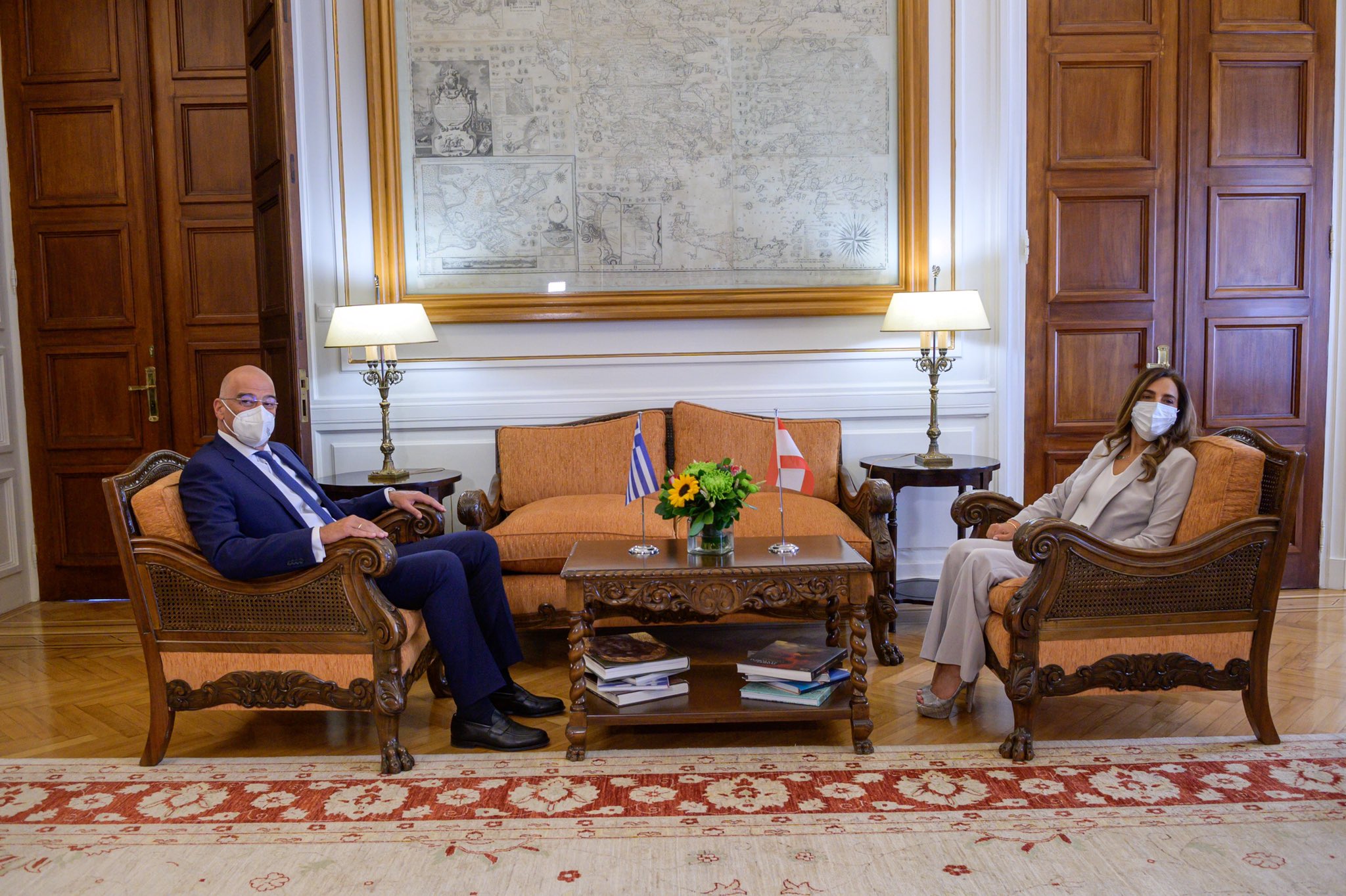 The pair also discussed Greece's support in Lebanon's efforts for reconstruction, as well as EU-Lebanon relations.
President Katerina Sakellaropoulou also received Akar and exchanged views on a number of issues of mutual interest.
In particular, Akar briefed Sakellaropoulou on the political and economic crisis in Lebanon, as well as on the latest developments regarding the formation of a government.
She thanked Greece for the assistance and support it constantly shows the Lebanese people.
Sakellaropoulou pointed out the long-standing strong ties of friendship and mutual understanding between the two peoples and the importance that Greece attaches to its relations with Lebanon.
She expressed the sincere support and solidarity of the Greek people for the difficult times that Lebanon is going through.
READ MORE: Deputy FM Vlasis ends highly productive visit to the Greek Orthodox community in Lebanon.