The Greek Orthodox (Rûm) of Lebanon, 8% of the country's population, are one of the ethnic components of the multinational Lebanese state. They belong to the wider Greco-Roman population group of the East Romans of Antioch, who after the partition of the Ottoman Empire, live scattered in Lebanon, Syria and Turkey.
They are descendants of Greeks and Romans, they are not "Arab Christians", although most of them are Arabic speakers today.
The absolute conviction of their Greek origin is evidenced by two indisputable historical events:
A) On March 18, 1826, General Vassos Mavrovouniotis arrived on the coast of Lebanon with a fleet of 15 revolutionary ships, landed with an expeditionary force in Beirut and declared the Greek Revolution to the local Greek Orthodox population.
B) In 1923, these Antiochians who found themselves in Turkish territory were deemed exchangeable and came as refugees to Greece.
On Friday, the Deputy Prime Minister of the Lebanese Government and Minister of Foreign Affairs and Defense of Lebanon, the Greek Orthodox Zeina Akar, met with her Greek counterpart Nikos Dendias at the Greek Ministry of Foreign Affairs.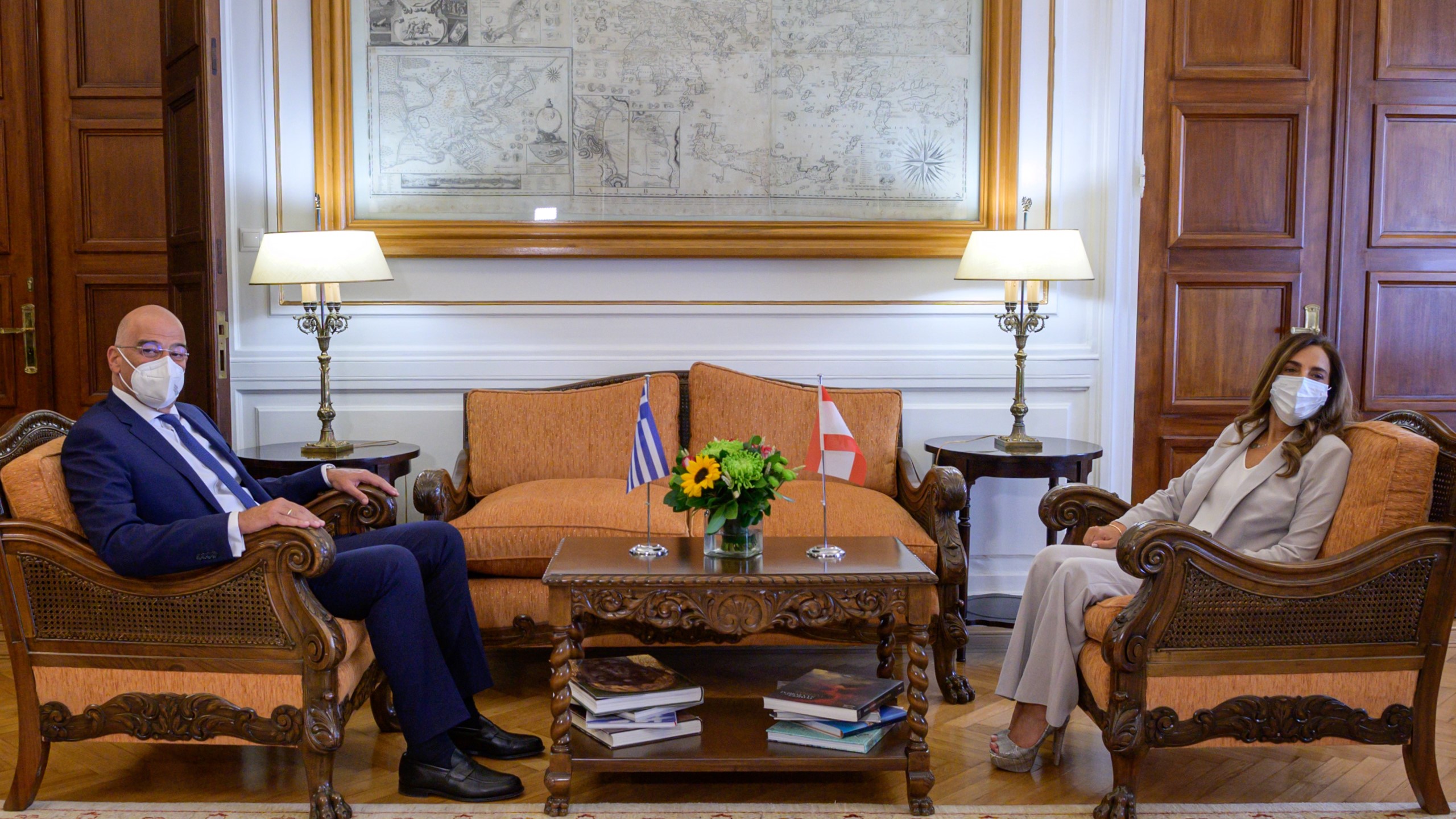 Dendias pledged his full support for Greece in Lebanon, assistance in its reconstruction, support for its political stability and that our country will always be on the side of the Greeks of Lebanon and the Patriarchate of Antioch.
The total number of Antiochians is estimated at 1.8 million people.
The ancient presence of the Greeks in Lebanon and northwestern Syria is a bridgehead of friendship between West and East and is of strategic importance for the security of our Cyprus, where one million Greeks (Cypriots) keep the island fortress of the Eastern Mediterranean despite the constant Turkish threat.
However, Cyprus is not the "advanced" outpost of Hellenism in the Middle East - Lebanon is.
Since 2017, with my articles in Greek and English, I strongly support the Rûm of Antioch, their self-identification and the Greek presence in Lebanon, Syria and Antioch.
This is a reconquista of our Hellenistic world, the cultural, commercial, business reunification of the Eastern Mediterranean and the Black Sea neighbourhood, the re-networking of metropolitan Greece with its ancient colonies and the remaining Greek populations.
The great EastMed submarine pipeline is the "vein" that will revitalize our region, the womb of Western civilization and a monument of our unsurpassed Hellenistic civilization.
Americans, French, Israelis and Arabs are our co-workers in building Mediterranean peace.
In the face of neo-Ottoman domination and barbarism, intolerance and fundamentalism, we respond with a Mediterranean peace (Pax Mediterranea).
Stefanos Mytilineos is an author and contributor to Tribune.