Prime Minister Kyriakos Mitsotakis said at the National Energy Control Centre in Kryoneri on Monday that consumers should limit their electricity demand at peak times during the heatwave currently boiling Greece.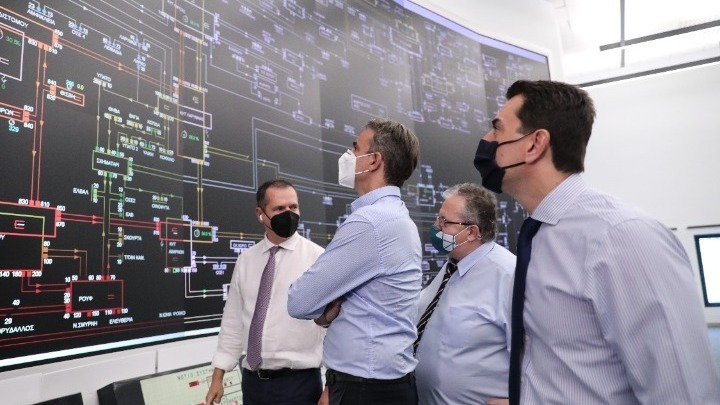 Mitsotakis met with the Energy and Environment Ministry leadership and with top officials of Independent Transmission Power Operator (ADMIE), the Hellenic Electricity Distribution Network Operator (HEDNO) and electric energy producers.
He stated after the meeting that Greece is faced with the worse heatwave since 1987.
"As you can understand, this is a significant burden for the system as demand is very high," Mitsotakis said.
"I want to reassure all Greeks that we have done whatever possible to guarantee the power supply in Greece but we ask consumers for their assistance in order to limit demand, especially during the peak times between 13:00 to 15:00 and especially in the night," he added.
READ MORE: Dendias: Huge gap between Greek and Turkish positions.