SYRIZA-Progressive Alliance leader Alexis Tsipras posted a message of solidarity to firefighters and afflicted residents in the Varybobi fire, in social media on Tuesday.
Tsipras said that "the main concern in this difficult hour is to protect human lives and to reduce the catastrophe."
The major fire that broke out in the wildland-urban interface in Varybobi, Attica on Tuesday was still burning unchecked on Wednesday morning, despite the efforts of strong fire-fighting forces through the night.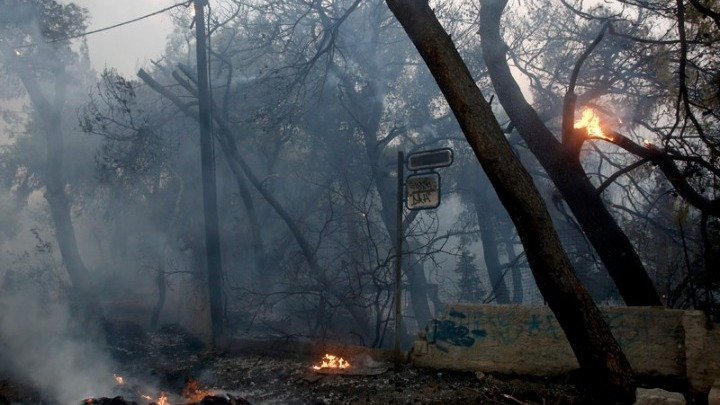 Reinforcements have been sent from areas throughout the country to help put out the blaze, while five fire-fighting aircraft and nine helicopters resumed operations at first light.
The fire-fighting effort is being coordinated from the Mobile Operations Coordinating Centre "Olympos."
Prime Minister Kyriakos Mitsotakis and Deputy Civil Protection and Crises Management Minister Nikos Hardalias visited Olympos for an emergency meeting early on Wednesday.
Earlier, a message to evacuate part of the Kryoneri district that is near an area of forest at the start of Anoixi Road was sent to residents via the 112 European emergency number.
READ MORE: PM thanks women and men of the fire brigade after Varybobi fire.