India celebrates 75 years of independence from the British Empire today, and Athens was no exception to these commemorations either.
Ambassador Amrit Lugun hoisted the National Flag at the Indian Embassy in Athens and read out President Ram Nath Kovind's message in presence of the Indian community, Friends of India and Embassy officials.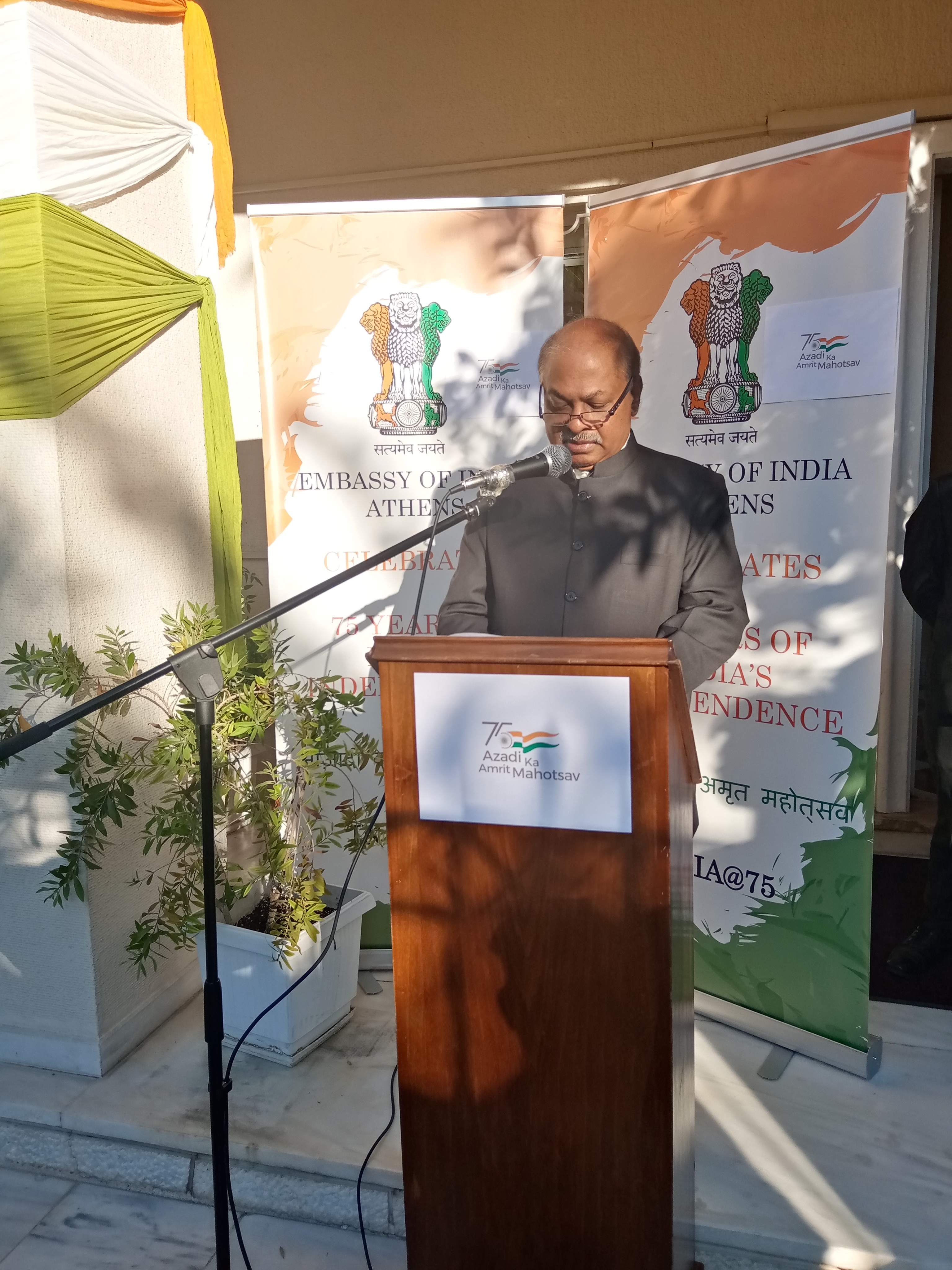 "Independence Day is a festival of freedom for us. This was made possible by generations of freedom fighters; some known, many unknown. They made great sacrifices. Today, you and I breathe under free skies thanks to their heroic deeds. I bow in respect to the pious memory of those brave martyrs," the president said in his global message.
"Our nation, like many others, suffered great injustices and tyranny under foreign rule. What distinguishes India, however, is that the character of our nationalist movement, led by Mahatma Gandhi, was based on the principles of truth and non-violence," he added.
In speaking about Jammu and Kashmir, the president urged citizens to have "faith in democracy and the rule of law" as people now, especially the youth, "[can] utilise this opportunity and work on realising their aspirations through democratic institutions."
He also stressed that "India's stature is rising in the international arena, as it was reflected in our participation in several key multilateral forums as well as in consolidating bilateral relationships with several countries."
After reading the president's entire message, Ambassador Lugun paid floral tribute to the recently unveiled statue of Mahatma Gandhi near the Indian Embassy.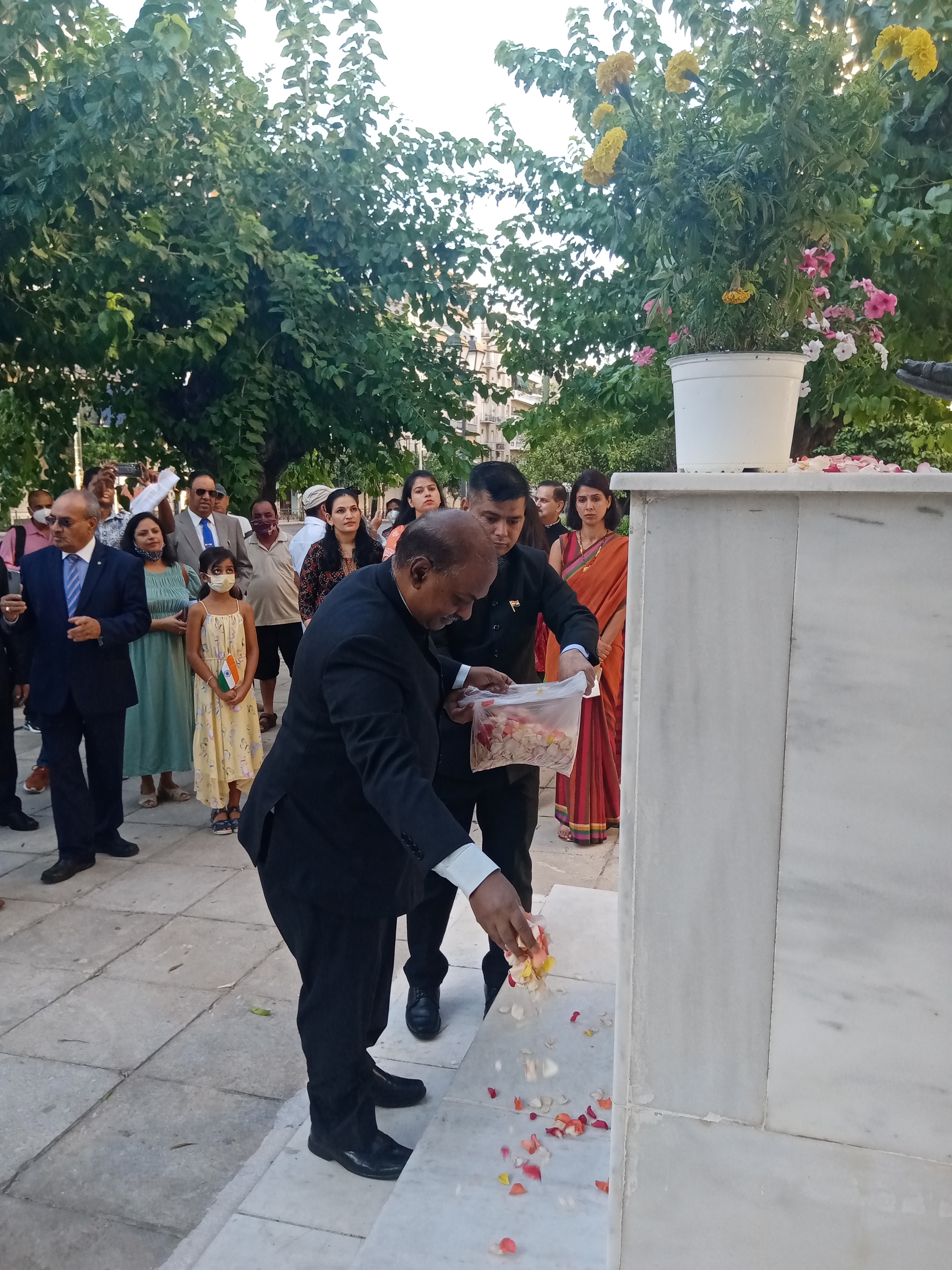 Embassy officials and Indian community members also sang the national anthem in front of the Gandhi Statue.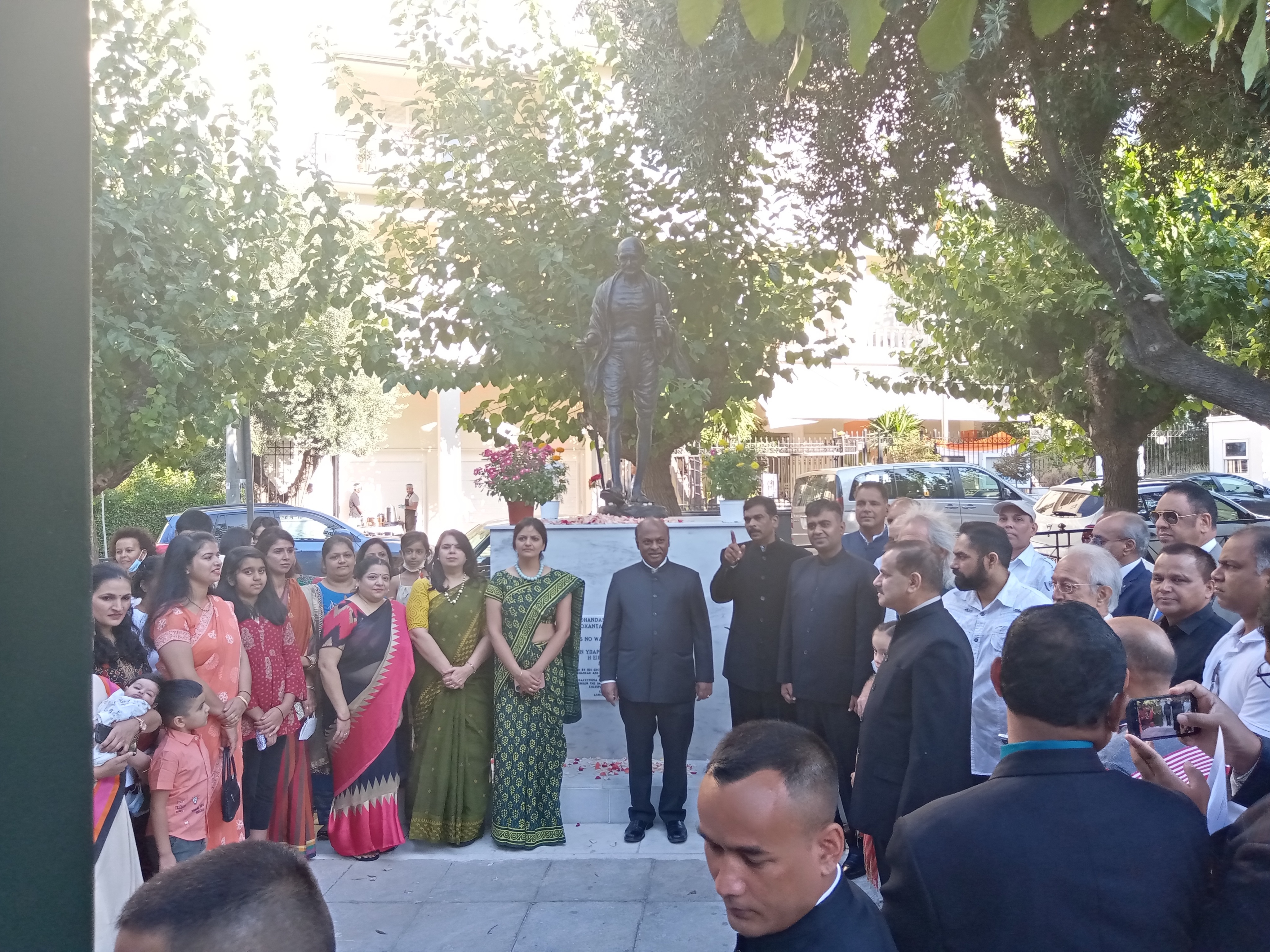 India was a colonial possession of the British for centuries.
Professor Utsa Patnaik found that Britain drained nearly $45 trillion from India between 1765 and 1938, something that has affected development and poverty in all of South Asia to this day.
Nothing but independence from the British Empire was acceptable for the founding fathers of modern India, something finally achieved 75 years ago on this day.
READ MORE: Indian FM meets Mitsotakis: It's a privilege to be in Greece for its 200 year independence anniversary.