Spend summer at destinations that do not need a car and get rid of the worry of whether you will find a ticket on the ship, parking at your favourite beach or traffic jams on the sometimes limited island road networks.
Let's see some small Greek islands, ideal for holidays without a car.
Koufonisia
The car in Ano and Kato Koufonisi is so unnecessary that even if you take it with you, you will not use it. Especially in Ano Koufonisi, the roads are easy and paved and suitable for cycling, while there are also hiking trails. You can also take a boat, either to go around the island, or to go to a beach. Ano Koufonisi also has a taxi.
Hydra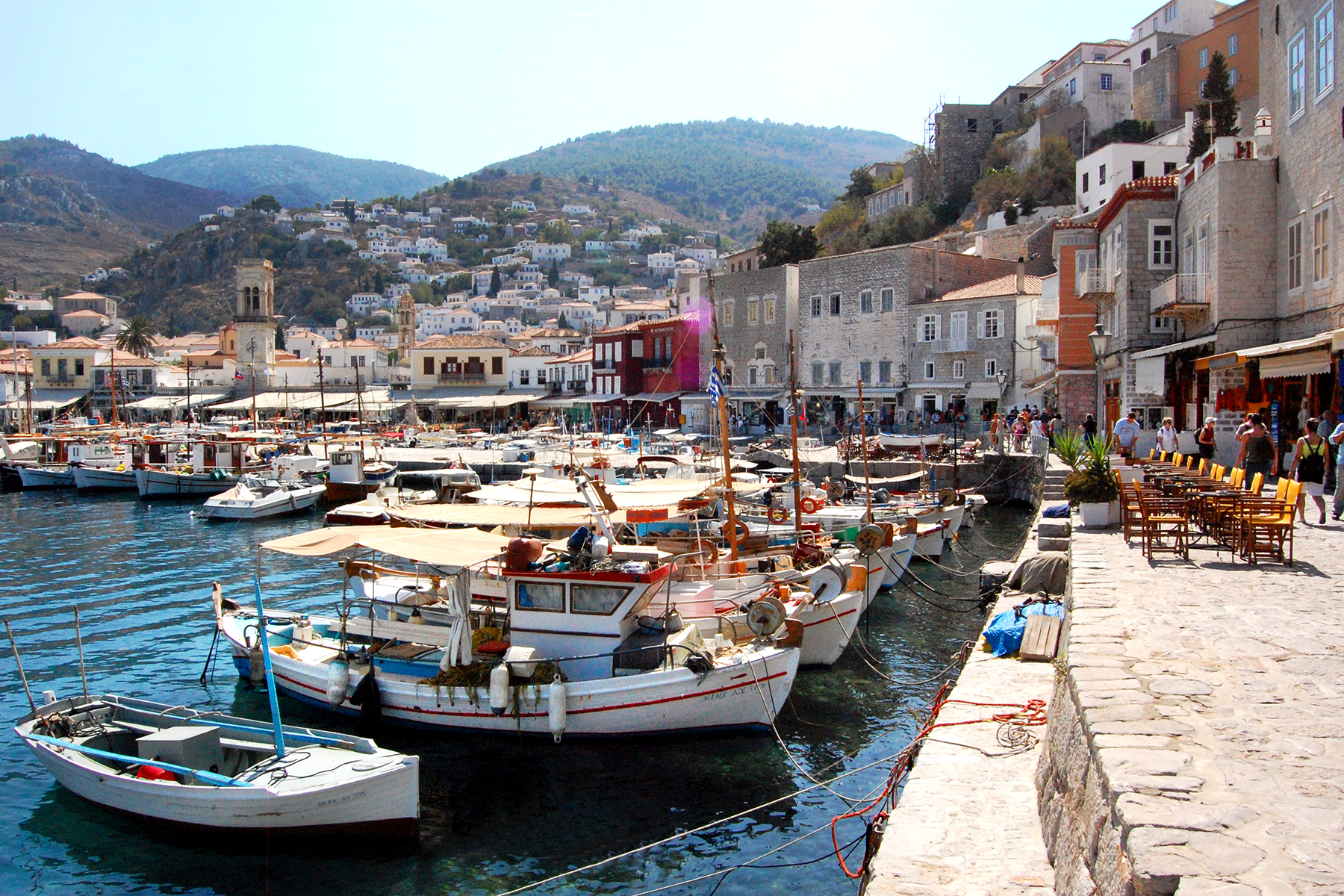 On this cosmopolitan island with its rich history and archeological interest, neither cars nor motorbikes are allowed. Hydra is full of cobbled alleys and travel on the island is done by scooter, bicycle, on foot or with one of the donkeys you will find in the port.
Agistri
The beautiful Agistri is just an hour away from Athens and will offer you peace and quiet. The island is famous for its beaches and its waters are turquoise and crystal clear. And all this at close distances, with the result that the most common way of moving is walking.
Gavdos
Gavdos is the ideal destination for freedom and relaxation. You can explore the island by bike or on foot. Trails connect beaches and settlements, while in Tripiti, the southernmost tip of Europe with the famous chair, you can reach by hiking for about an hour or by boat.
Kimolos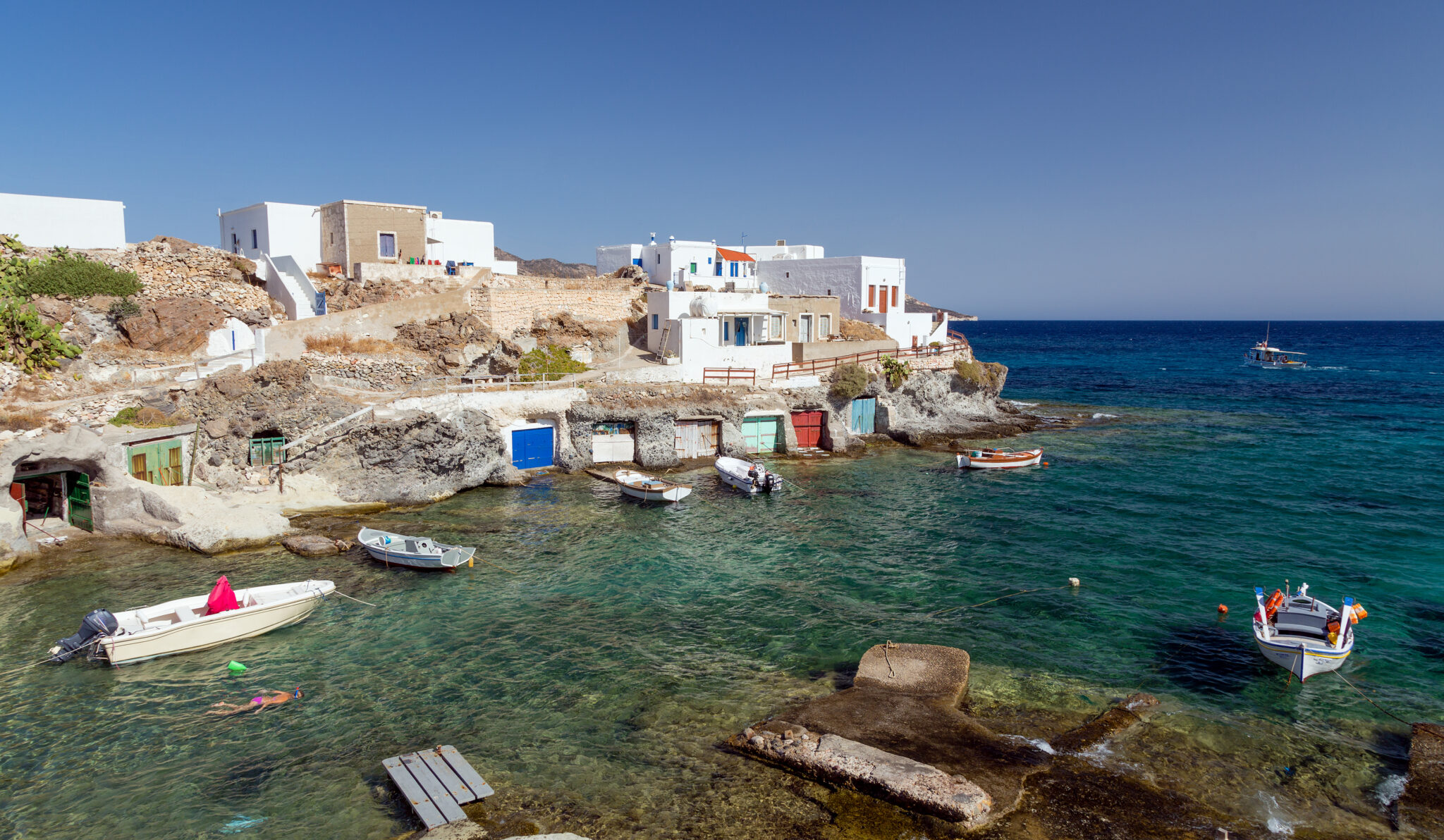 The tiny Cycladic island with just 900 inhabitants is ideal for a car-free vacation. A motorbike or bicycle will take you to whichever beach you wish, while in the narrow alleys of the Hwrio, the settlement in which most of the inhabitants live, you will tour on foot or with a donkey.
Schinoussa
Schinoussa is so small that most distances can be covered on foot. The island has no taxi or bus. However, many of the beaches are accessible by boat.
Donoussa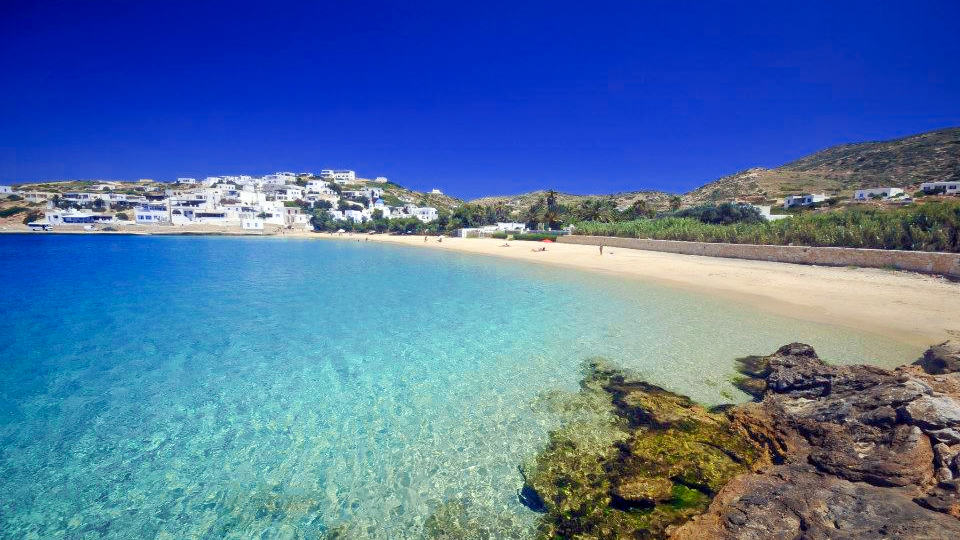 Little Donoussa is not only proud of its beautiful beaches, but also of its trails. These marked routes connect the settlements with each other. For some of the beaches you can take a boat, while the island has two taxis.
Antiparos
Next to Paros is another small Cycladic island, ready to explore on foot. And here the distances are short and you do not need a car. Many of the beaches are close enough to go on foot, while you can rent a motorbike or take the bus for slightly longer distances. The island also has two taxis.
Sikinos
One of the few islands in Greece that remains authentic, is waiting for you to take a quiet and relaxing vacation. Sikinos has an area of ​​only 41 sq.km. The local bus with the simple route Port-Chora-Episkopi is all you need and more, while small boats will take you to its beautiful beaches or will take you around the island. The pristine beaches of Sikinos can be visited on foot.
Leipsoi
Another small island where you do not need to take your car. The distances are short, but for those who do not want to walk there are frequent bus and mini bus routes to the beaches. You can also rent a motorbike on this small island in the Dodecanese.
READ MORE: GREECE: Where are the millions of tourists to the south Aegean coming from?