The Pakistani community provocatively marched through Central Athens on October 7 with jihad flags to commemorate Eid Milad-un-Nabi, the birthday of Muhammed, the founder of Islam.
Η θρησκευτική πομπή των Πακιστανών για το Eid Milan-un-Nabi πραγματοποιήθηκε κανονικά.
Ξεκίνησαν απο την πλατεία Κοτζιά και αυτή την στιγμή βρίσκονται στην πλατεία Συντάγματος, ατραξιόν για τους τουρίστες. https://t.co/naKd5EdjNI pic.twitter.com/C36Sh0d1kZ

— Σταυροφόρος (@stavroforos_) October 17, 2021
As seen in the video of the march, several members of the Pakistani community are proudly displaying the flag of Pakistani jihadist Sunni organization Dawat-e-Islami, led by Ilyas Qadari.
Dawat-e-Islami preaches jihad in the name of Islamic education, and has established radical madrassas across the world where students receive little formal education except Qu'ran recitation classes.
Now, it is a scary prospect seeing their flags to brazenly flown across Athens.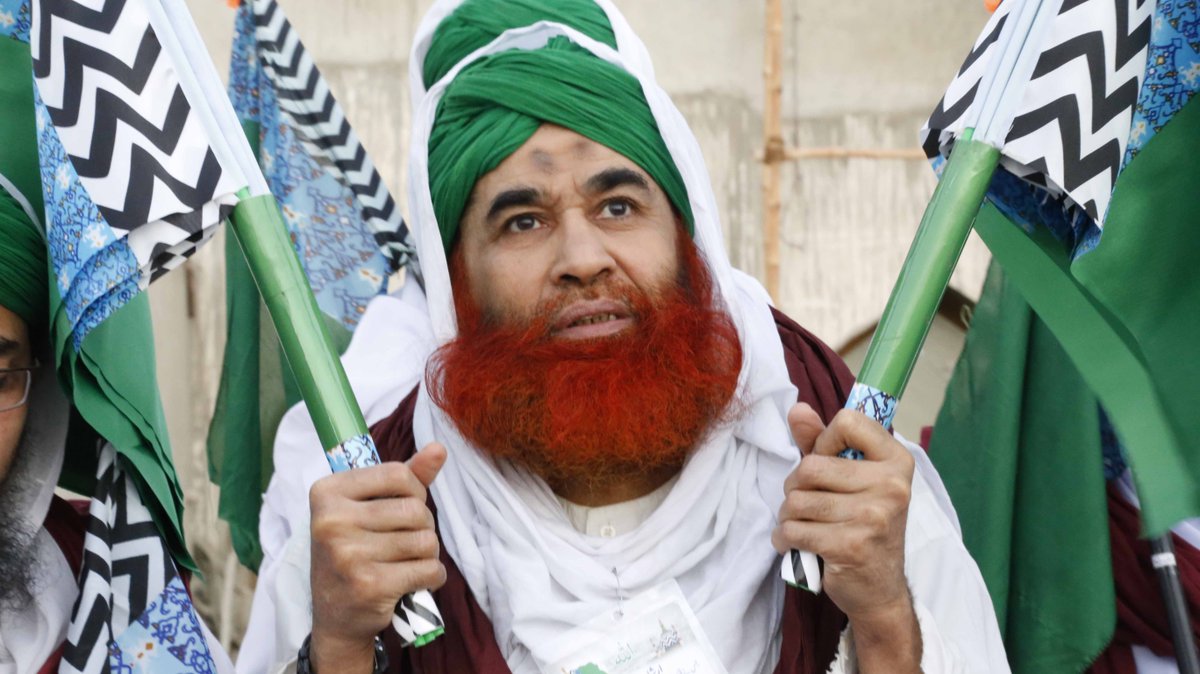 READ MORE: Pakistani community leader complains of "racist" deportations by Greek government.