Members of the Pakistani community in Athens protested in front of the Indian Embassy for the second time in only a matter of days, expressing support for their country's occupation over areas of India's Jammu and Kashmir region.
Last week, less than 40 Pakistanis in Athens protested at the front of the Indian Embassy and waved Greek flags, Pakistani flags and the flag of Pakistan-occupied Kashmir.
On Sunday, 15 to 20 Pakistanis, again carrying Greek, Pakistani and Pakistani-occupied Kashmir flags, protested in front of the Indian Embassy in Athens.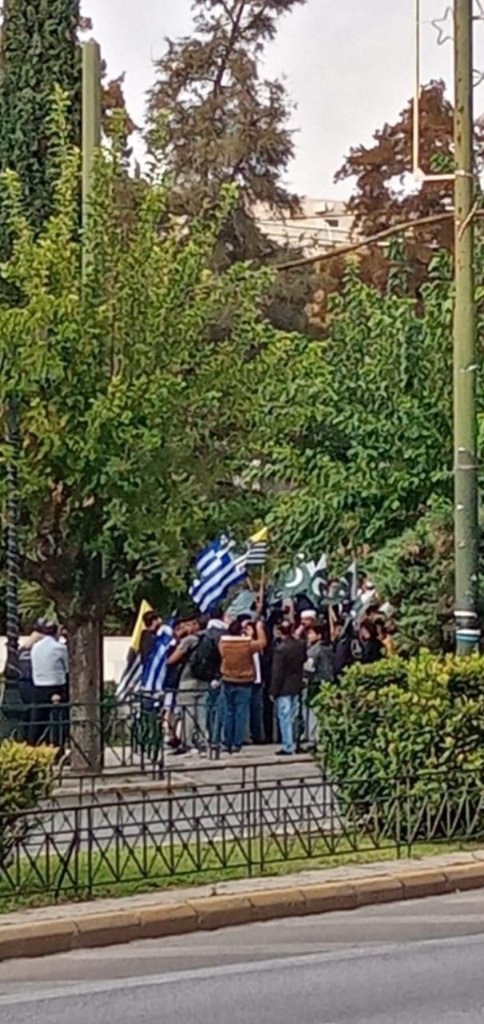 Before the protest, with at least seven cars, they drove continuously in front of the Embassy and Syntagma Square, displaying flags.
In fact, the protest was reported on by an Islamabad-controlled television network.
Όπως συνηθίζεται, το υλικό μεταφέρθηκε στο δίκτυο καναλιών που ελέγχει το Ισλαμαμπάντ.
Το UK44 ανήκει σε πακ.όμιλο & έχει τα στούντιο στο Λονδίνο & το Dunya News με έδρα στο Πακιστάν, δραστηριοποιείται στο ΗΒ.

Η κοινότητα στην Ελλάδα είναι απ τις πιο δραστήριες της πακ.διασποράς https://t.co/BQv4EGsXFO pic.twitter.com/pFW3gdyTgB

— Σταυροφόρος (@stavroforos_) October 31, 2021
READ MORE: SYRIZA platforms Pakistani community leader accused of human smuggling.