Prime Minister Kyriakos Mitsotakis offered condolences to the 46 people that were killed in a horrific bus crash in Bulgaria.
"I am absolutely horrified by the terrible accident and loss of life in Bulgaria early this morning, especially of young children," Mitsotakis posted on Twitter.
"Our prayers go out to the families of those who lost their lives. A speedy recovery to those injured," he added.
Main opposition SYRIZA-Progressive Alliance leader Alexis Tsipras expressed his shock in post on social media on Tuesday.
"We are shocked by the tragic accident in Bulgaria, in which dozens of people perished, among them small children," he said, adding: "Our thoughts are with the victims' families."
The tragedy occurred on a motorway at 2am local time near the village of Bosnek.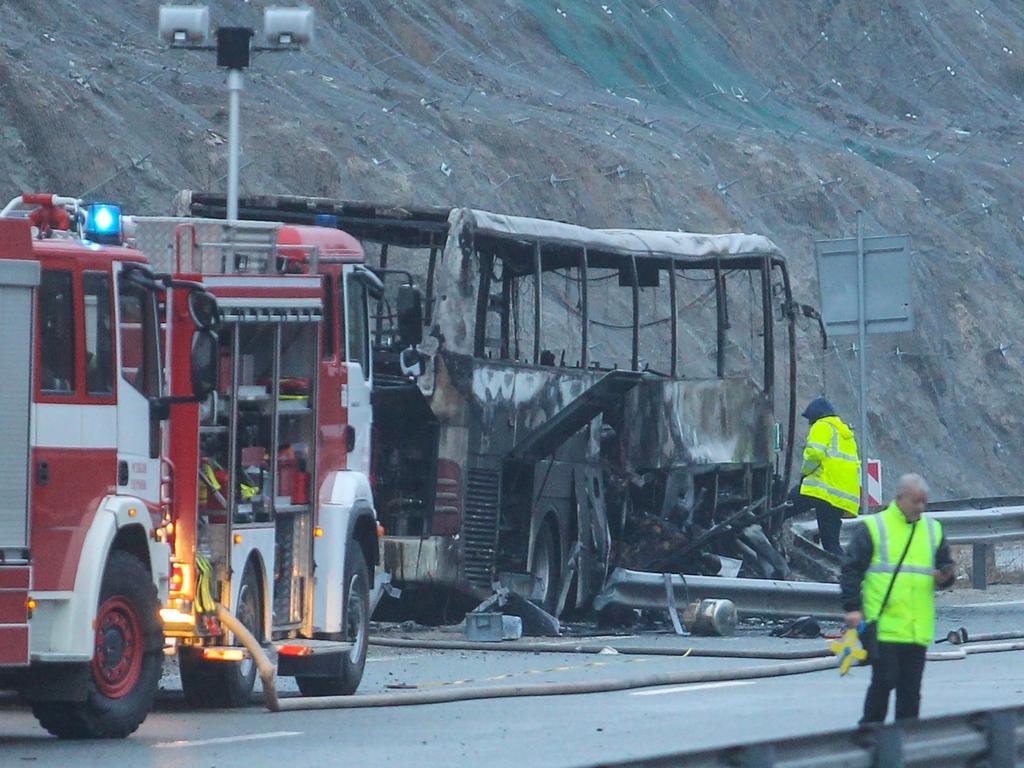 Bulgaria's ministry official Nikolai Nikolov tragically confirmed children were among the victims of the horrific blaze.
Footage showed the burnt-out bus surrounded by firefighters and emergency crews who had rushed to the scene.
The cause of the crash and fire is still being investigated by authorities – but local reports say it may have hit a kerb or a guardrail.
Seven people have been taken to hospital with burns after jumping from the burning bus – and 46 people have died following the tragedy.
There were 53 people on board.
READ MORE: Mitsotakis meets with Crown Prince of Bahrain, trade relations to be boosted.