US Ambassador to Greece Geoffrey Pyatt met with Ecumenical Patriarch Bartholomew in Athens on Monday.
"It was a great honor to see His All Holiness Ecumenical Patriarch Bartholomew, to offer my respects on his 30th Anniversary in office and congratulations on his historically successful visits to Ukraine and US," Pyatt wrote on Twitter.
"The US is committed to our friendship with the Orthodox Church and supporting religious freedom," the tweet added.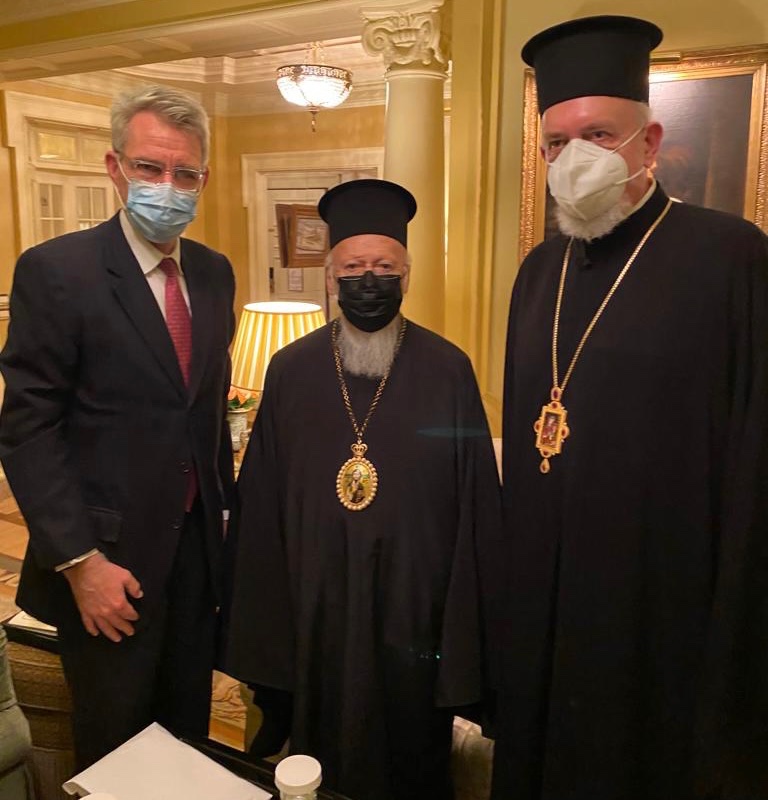 Bartholomew is in Athens to attend events marking the 30-year anniversary of his ascension to the patriarchal throne.
READ MORE: Former Afghan Minister amongst 100 people evacuated from Afghanistan and granted shelter in Greece.