The strong winds that were blowing in the wider area of ​​the Eleftherios Venizelos Airport today resulted in Pope Francis tripping while boarding the plane to leave Greece earlier on Monday morning.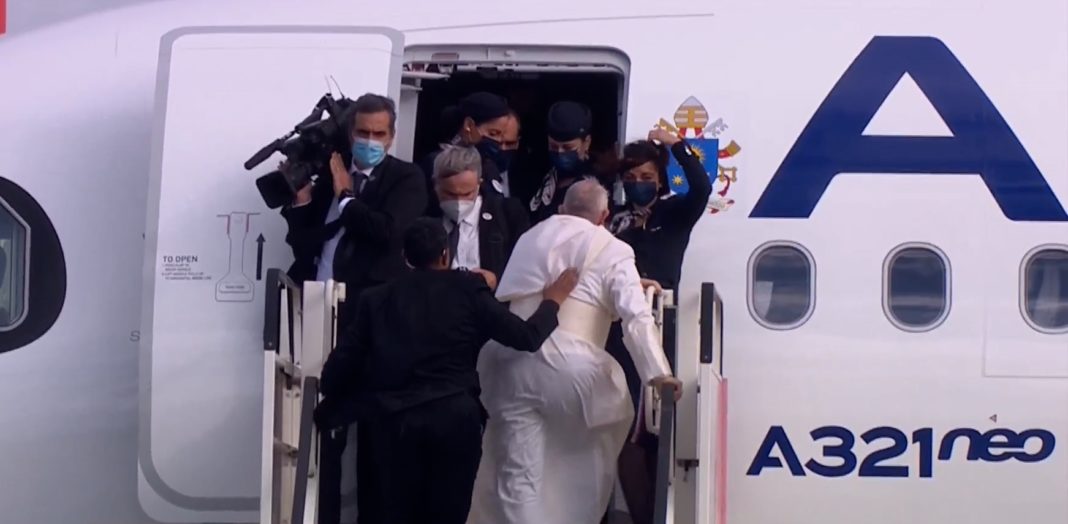 The Pope's unfortunate moment had no other consequences for him, as he stood on his feet again without being injured and when he arrived at the entrance of the aircraft, he greeted those present at the official farewell event with a smile, ERT reported.
READ MORE: The Pope performs Divine Liturgy in Athens – See photos.