Foreign Minister Nikos Dendias welcomed his Australian counterpart Marise Payne on Wednesday.
This is Payne's first official visit to Athens as a foreign minister.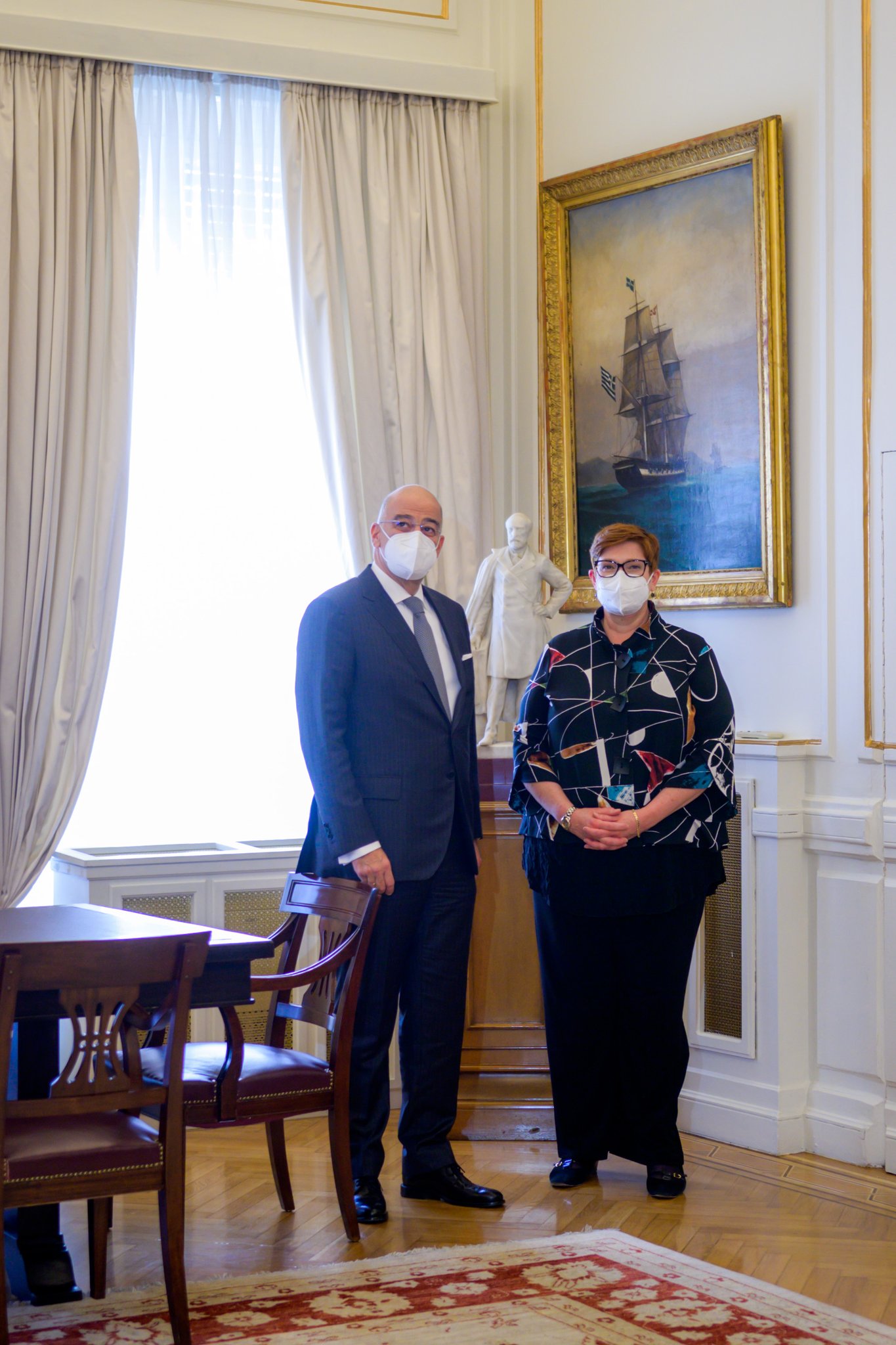 "Greece and Australia are working to further deepen their friendship and cooperation building on their strong commitment to fundamental values and principles and on close people-to-people ties," the Greek Foreign Ministry said in a post on Twitter.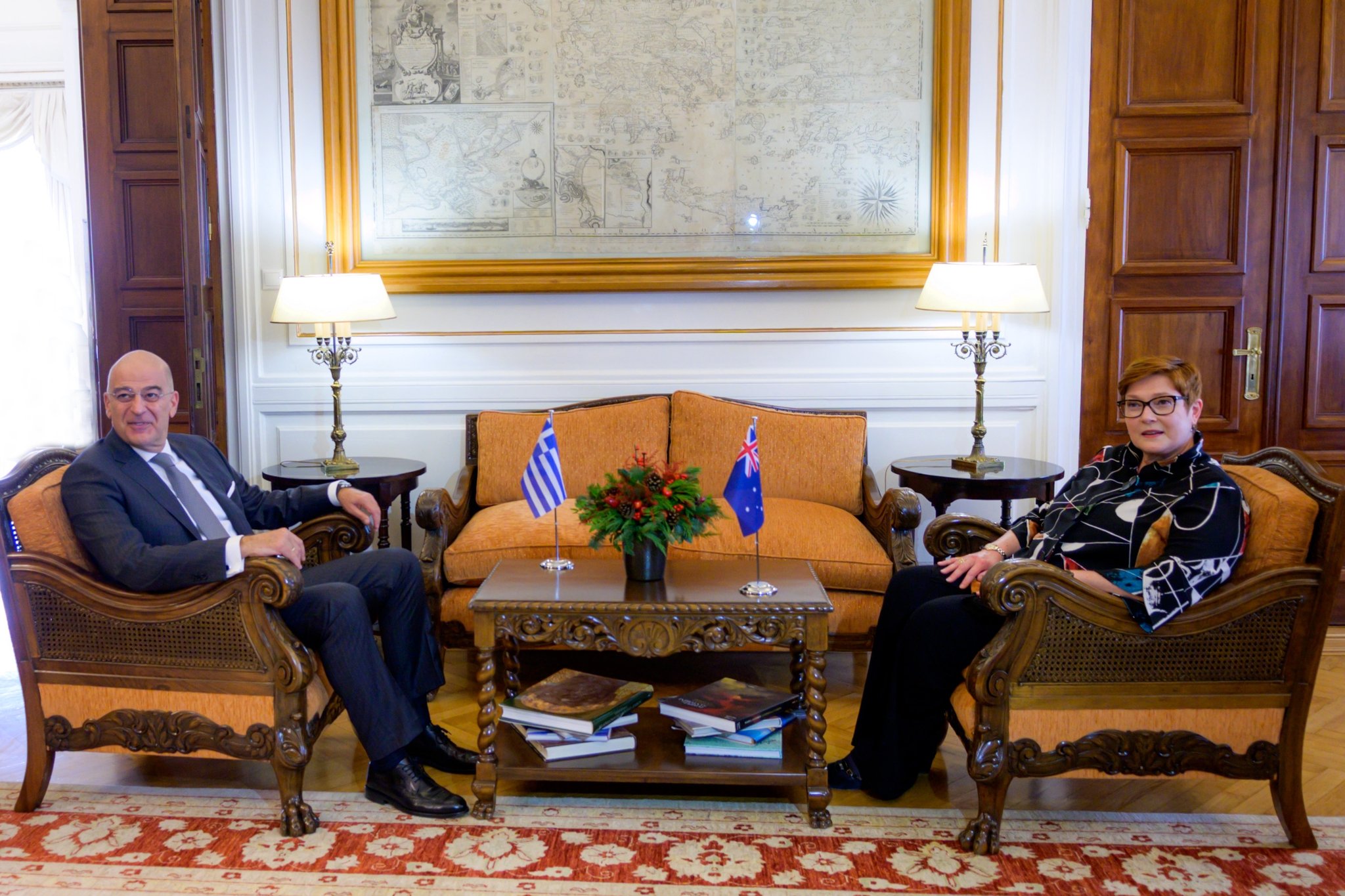 For his part, Dendias said in a joint press statement with Payne that "Greece-Australia relations are timeless and are based on unbreakable bonds of friendship that have been forged between our peoples. We are especially proud of the Greeks who immigrated to Australia, were integrated and contributed to the progress and prosperity of their new homeland."
"Greece and Australia continue to defend the observance of International Law and especially the Law of the Sea, the need for peaceful settlement of disputes & the prohibition of the threat of use of force, as explicitly stated in the Charter of the United Nations," he added.
READ MORE: Putin-Mitsotakis meeting: "Greece-Russia relations are developing but there is room for improvement"