The vandalism of street art depicting the fighters of the 1821 Revolution against the Ottoman Empire in a school in Kypseli has caused disgust across Greece, Proto Thema reported.
Black paint and spray-painted slogans ruined the mural that adorns the 133rd elementary school in Athens.
The art depicts Greek War of Independence heroes Kolokotronis, Kanaris and Bouboulina.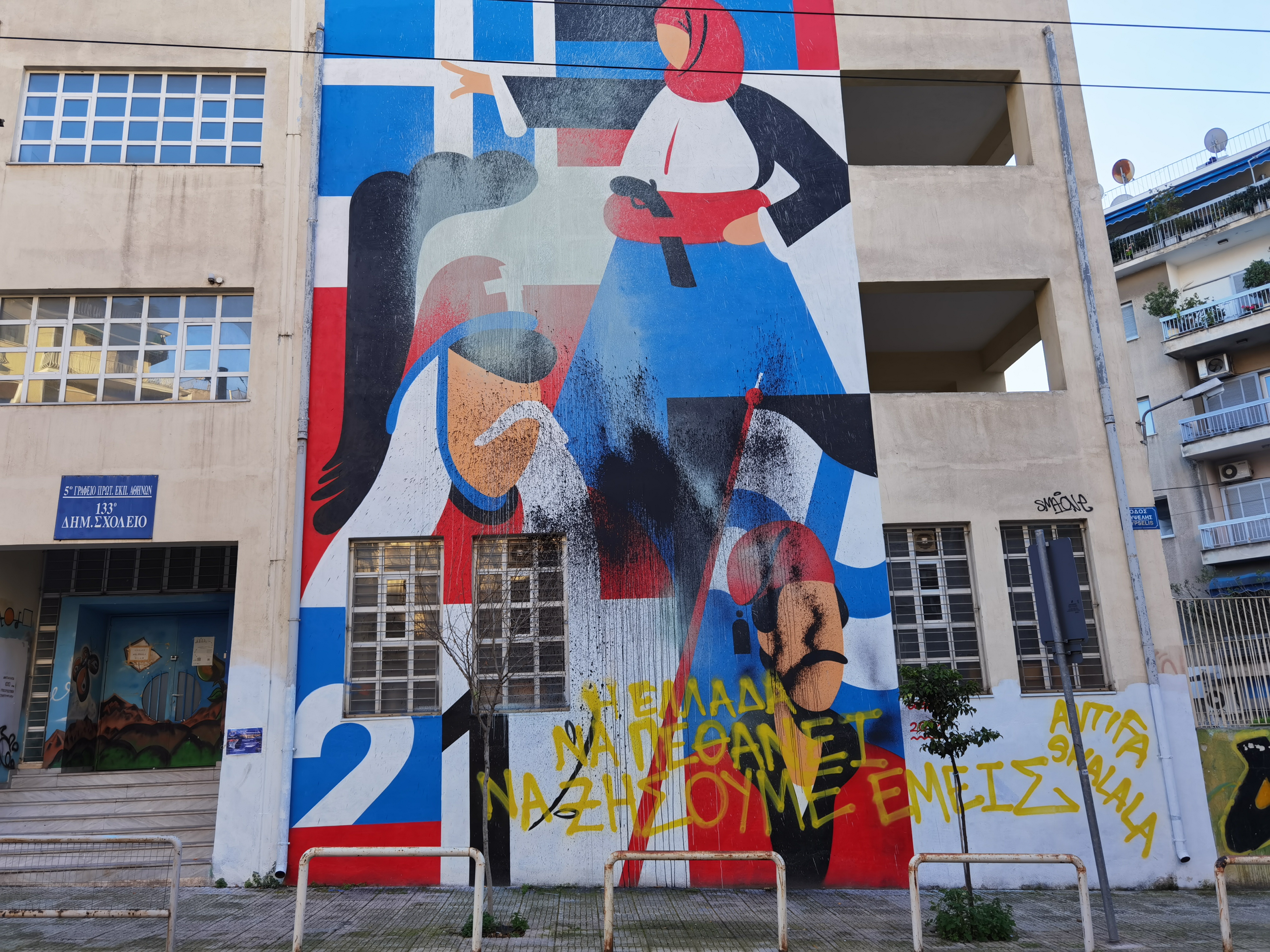 The graffiti, entitled "The pantheon of 1821 fighters", is the work of a group of street artists who in collaboration with the Municipality of Athens painted scenes and heroes of the Greek Revolution in various school buildings in the capital.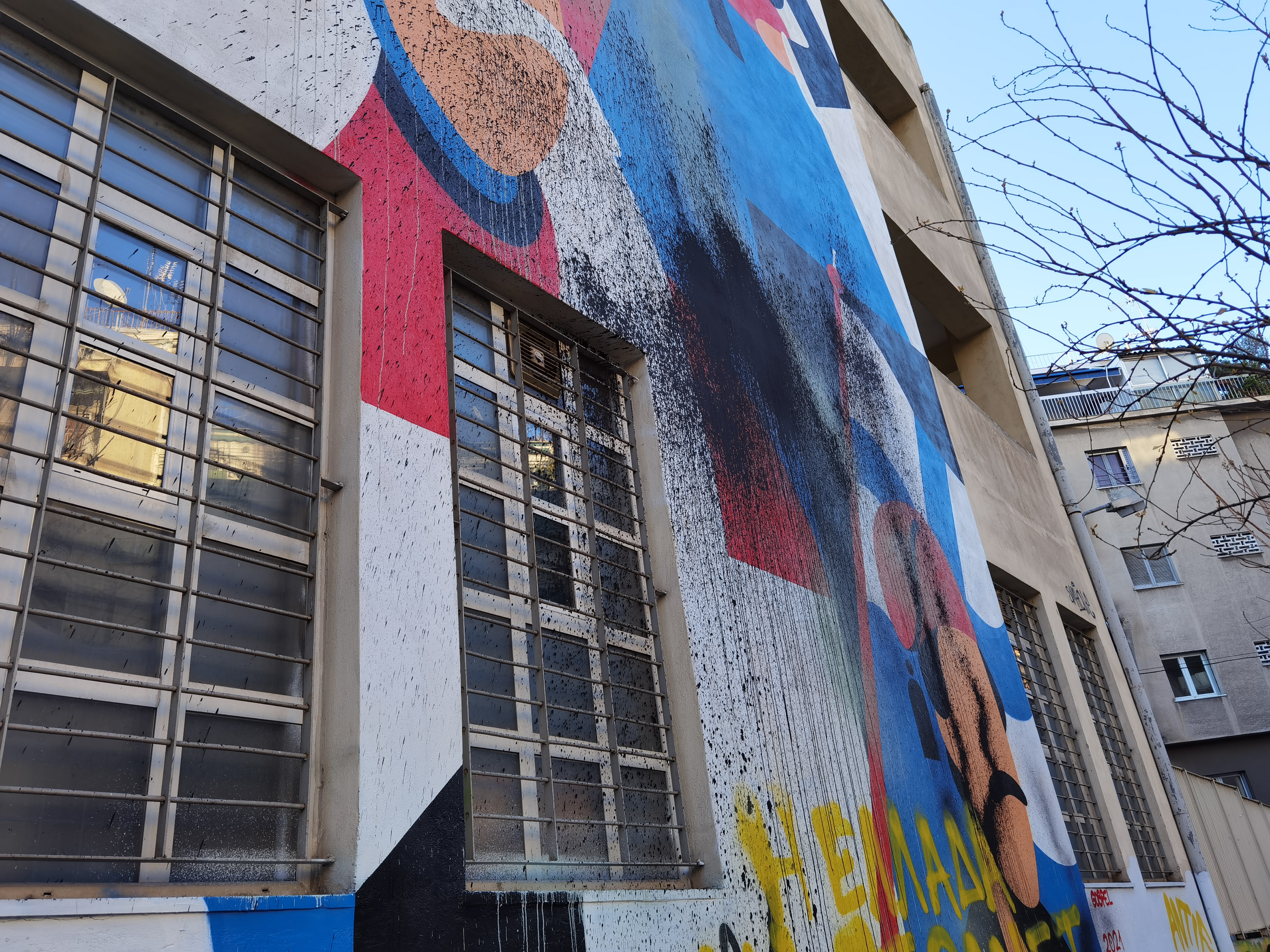 READ MORE: HISTORIC FIRST: World Prestigious Science Fiction Literary Award goes to Greek-inspired Video Game.