It was a very special day yesterday for Despina Vandi and Demis Nikolaidis as their daughter Melina celebrated her 18th birthday.
The former AEK football player, who also co-hosts Monday FC, did not hide his emotion.
"Let's say 'happy birthday' to my daughter, who today turns 18 and every year my best man (koumbaro) Giannis Leounakis on Rock FM puts this song (Super Girl)," Nikolaidis said.
"Every year on the 8th of February he puts this song for my daughter," he said, adding: "She turns 18 and grows up."
Shortly afterwards, Nikolaidis, obviously excited, added: "I would like to see her happy, nothing else. I will call her at 12.01. I hope to be the first to phone her."
A few days ago, the legendary footballer had spoken again about his children.
In one of the rare times when he gives interviews, Nikolaidis talked about his life and that of his two children.
To the question "what is it like to be a father?", he said: "The ego stops. This is a huge change! Someone else dominates you."
Watch the video:
Melina's party
The now adult Melina organised a birthday party, in which her mother's partner, Vassilis Bisbikis, was also invited.
The actor is in a relationship with the famous singer and judging by the invitation, things are as serious as they seem.
Bisbikis uploaded photo originally posted by Melina, in which she hugs him and added three hearts to the image, announcing his name.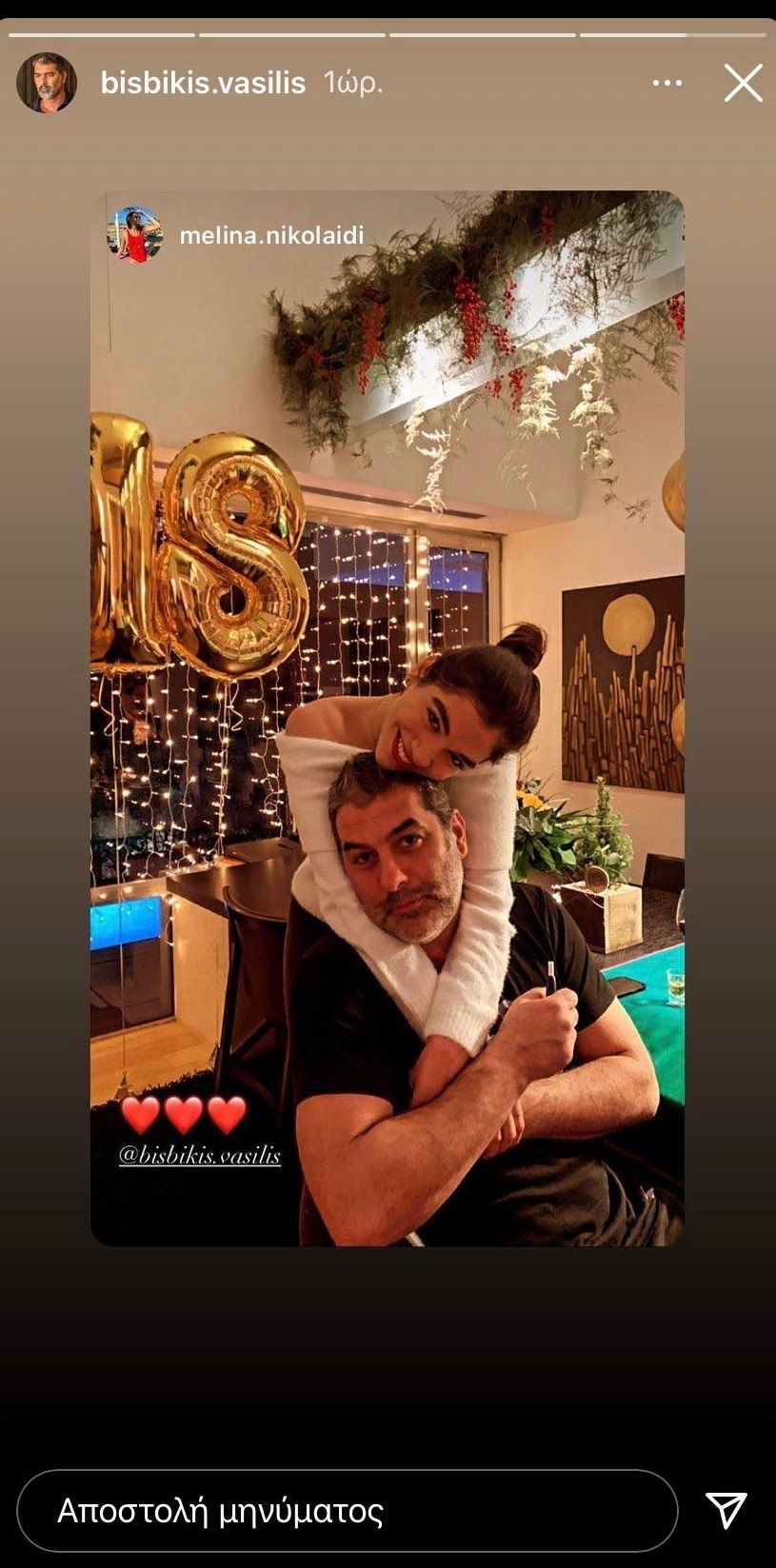 Vandi also wrote moving words about her daughter on social media.
"You turned 18 today and I am next to you all these years a better person! I loved you baby before you were even born! Be healthy and happy!" she wrote on Instagram.
View this post on Instagram
READ MORE: Bisbikis on Despina Vandi: "I'm happy, I'm in love, and I'm going through a very nice phase in my life."