Tourism Minister Vassilis Kikilias visited the Romanian capital of Bucharest on the occasion of the official trip of Prime Minister Kyriakos Mitsotakis.
During his meetings, he discussed with his counterpart Constantin-Daniel Cadariu issues related to the tourism agenda of both countries, with the two ministers agreeing on strengthening tourism flows.
Kikilias stressed in a post on Twitter that Greece facilitates road tourism, which accounts for 80% of visitors from the country.
https://twitter.com/Vkikilias/status/1496536491954221059
Greece is the number one tourist destination for Romanians with their tourist spending being significant, especially in Northern Greece, Kikilias underlined.
He also noted that Bucharest is very interested in the Greek National Tourist Organisation (GNTO) campaign for city breaks.
Meanwhile, Athens and Bucharest will continue to cooperate in the energy sector, also in a trilateral format – with Bulgaria to find joint solutions to current challenges in energy security.
The plan was discussed on Wednesday by Romanian President Klaus Iohannis and Greek Prime Minister Kyriakos Mitsotakis, who was on an official visit to Bucharest.
The two countries signed a joint declaration to increase political, economic and sectoral cooperation.
The leaders also discussed the current situation in the Black Sea region, especially in Ukraine and condemned the aggressive behaviour of Russia.
Mitsotakis said the evolutions in Western Balkans were also on the agenda of the bilateral discussions.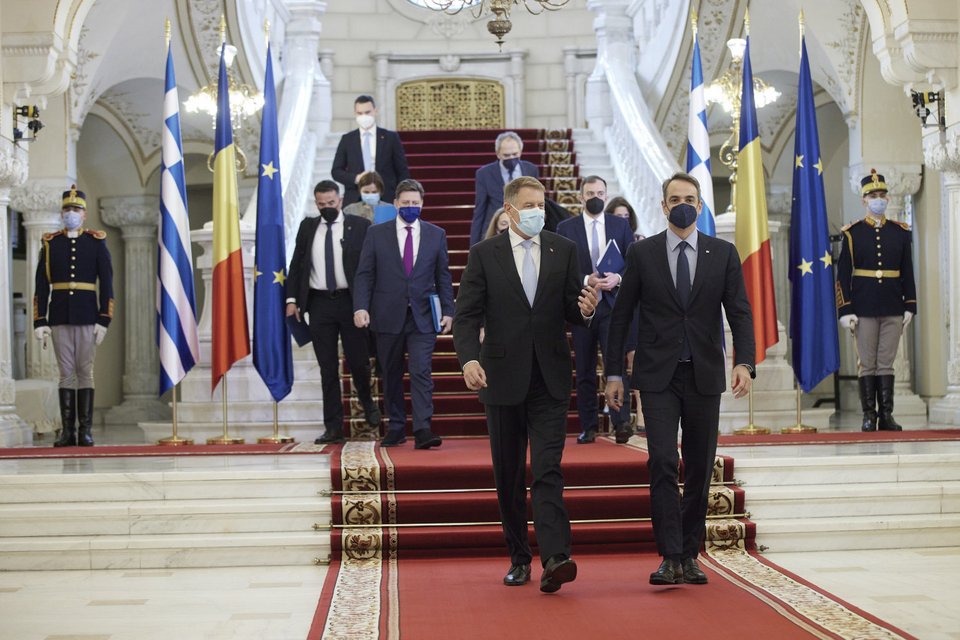 "We believe that all countries in the Western Balkans have their place in Europe, and through our collaboration, we will facilitate their integration," Mitsotakis told a news conference after his meeting with Romanian prime minister Nicolae Ciuca.
He added that Greece actively backs the country's accession to Schengen and thanked his counterpart for the support regarding the East Mediterranean situation.
Mitsotakis said the bilateral trade exchanges had reached €2 billion, and the prospects are of important growth in the near future.
READ MORE: CN Traveller: Three Greek beaches among Europe's most beautiful.