Three ethnic Greeks were killed and another six were injured during the bloody clashes in Mariupol district in southern Ukraine, SKAI correspondent Stavros Ioannidis reported, but later clarified to be two by the Greek foreign ministry.
The three Greeks lost their lives when the village of Sartana, about 10 kilometres away from the centre of Mariupol, was bombed by Russian aviation.
Among the six injured Greeks, one was a child.
The news was confirmed by the governor of Mariupol and the former Minister of Internal Affairs of Ukraine.
There are no details on the condition of the injured.
[Graphic] Aftermath of MLRS attack on Sartana, close to #Mariupol pic.twitter.com/2Rp7lnVLxk

— marqs (@MarQs__) February 26, 2022
According to OPEN News, "the Ukrainian army is defending itself vigorously."
The Greek Foreign Ministry said in a statement:
"Greece expresses its disgust and unequivocally condemns the bombing of civilians by a Russian aircraft on the outskirts of the village of Sartana earlier today, which resulted in the death of two expatriates and the injury of six others, including of a child."
"By order of the Minister of Foreign Affairs, Nikos Dendias, the General Secretary Themistoklis Demiris made a strong protest action by telephone to the Russian Ambassador in Athens and invited him to the Ministry of Foreign Affairs tomorrow.
"It is recalled that the Minister of Foreign Affairs had urged his Russian counterpart, during their recent meeting, the issue of the need to protect the Greek community."
The Russian Embassy in Greece however has denied that the Russian Air Force were operating in the region, saying:
"the Kiev regime is likely to use the Greek, as well as other ethnic communities living in Ukraine to provoke and inflate the anti-Russian reaction from abroad."
READ MORE: Russia denies the murder of two Greeks in Sartana (Ukraine), says air force was not operating in the area.
However, following the Sartana allegations, the Greek Foreign Ministry announced the death of another four ethnic Greeks in the village of Buhas, which is located about 70 kilometres north of Mariupol.
"We extend our sincere condolences to the victims' loved ones and we unequivocally condemn the ongoing attacks against civilians, the foreign ministry statement added.
Meanwhile, Ukrainian forces have taken up positions around the city and are preparing for a possible invasion from the west side of the city
Earlier, in the city of Mariupol, explosions were heard while at a distance of 2 km from the contact line, roadblocks have been set up and soldiers have been deployed to strategic points.
Meanwhile, Greece has sent medical aid to Ukraine.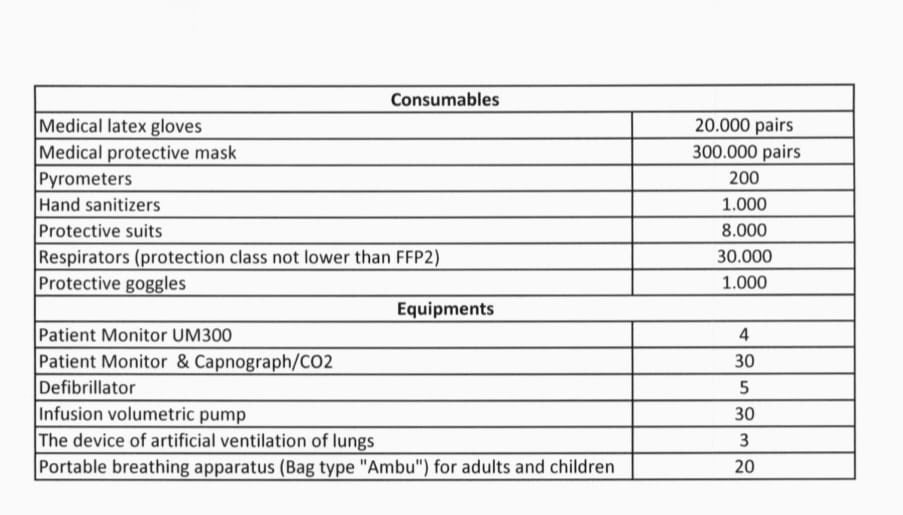 READ MORE: Mitsotakis to Zelensky: "We are ready to help Ukraine, Mariupol and Odessa consulates continue operating."